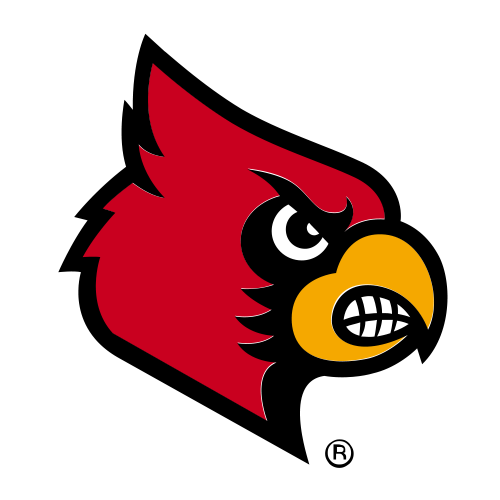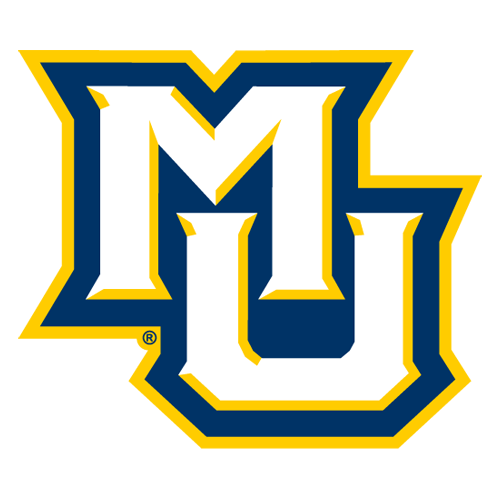 Louisville defeats second ranked opponent of week
MILWAUKEE -- Marquette coach Tom Crean offered Louisville's Jerry Smith a scholarship when he was in eighth grade.
It's apparent why after Smith made a 3-pointer as time expired to give the Cardinals a 61-59 comeback victory over the Golden Eagles (No. 13 ESPN/USA Today; No. 12 AP).
"I'm just speechless," said Smith, a freshman who played in high school at suburban Wauwatosa East. "I never dreamed about this."
Smith scored all nine of his points on 3-pointers in the final 3:04 as Louisville (19-8, 9-4) took sole possession of third place in the Big East.
With Marquette (21-7, 8-5) leading 59-58, Edgar Sosa took an inbounds pass with 5.5 seconds left and found Smith open for a long winning shot.
"I knew it was going in," Sosa said of Smith's shot. "The only thing I was worried about was 'Did he get it off in time?'
"This is the best homecoming that he could ever imagine, hitting the game-winning shot in his hometown," Sosa said. "Everyone's loving him right now."
After reviewing television replays for nearly 2 minutes, the referees ruled that Smith got the shot off on time.
Crean offered Smith a scholarship when the 6-foot-1 guard still was in junior high. When Marquette signed the guard trio of Dominic James, Jerel McNeal and Wesley Matthews two years ago, Crean's interest in Smith waned and he signed with Louisville.
"He was in the right place at the right time," Crean said of Smith's shot. "We didn't have a hand up like I like. He got good elevation and knocked it down. Credit to him."
It was the second victory over a ranked team for Louisville this week. The Cardinals won 66-53 at No. 7 Pittsburgh on Monday night.
Sosa scored 15 points and freshman Derrick Caracter had 14 points to lead Louisville. Terrence Williams, the Cardinals' leading scorer at 12 points a game, missed all six of his shots and was held scoreless with six turnovers.
McNeal scored 18 points to lead Marquette, which has lost three consecutive games for the first time this year.
"Its a missed opportunity anytime you have the lead down the stretch and you give it back to a team," McNeal said. "They made a few big shots down the stretch and we didn't do what we had to do at the end of the game. You've got to give credit to those guys."
Matthews made one of two free throws with 20 seconds left to give Marquette a 58-56 lead, but Sosa went around Dan Fitzgerald to tie it on a layup with 11.5 seconds to go.
James was fouled with 5.5 seconds left, but made only one of two free throws for a 59-58 lead.
"It was in our grasp," Crean said. "They made a tough shot, they made a bomb."
James hit a 15-foot jumper to give Marquette a 57-50 lead with 3:33 left, but it was the last field goal of the game for the Golden Eagles.
Smith made a pair of 3-pointers to pull Louisville to 57-56 with 20 seconds left.
James, who was in an 11-for-55 shooting slump the past four games, scored nine points on 3-of-6 shooting.
Louisville starting center David Padgett averages 25 minutes per game, but played only 7 minutes and scored six points due to foul trouble. He fouled out with 5:27 left.
The Golden Eagles used an 8-2 run to take a 44-41 lead on McNeal's 3-pointer with 8:37 left. Marquette held the lead until Smith's jumper at the buzzer.
Marquette took its first lead since early in the first half on Lazar Hayward's driving basket to make it 32-31 with 18:11 left, but Padgett scored on Louisville's next possession and the Cardinals held the lead for the next eight minutes.
Despite scoring only two points in the final 5 1/2 minutes of the first half, Louisville led 29-28 at halftime behind Caracter's 10 points.
Caracter, a 6-foot-8 freshman, played 14 minutes in the first half after Padgett picked up three fouls in the first two minutes.
Marquette won the first meeting of the teams, 74-65 at Louisville on Jan. 15.
BMO Harris Bradley Center
9:00 PM, February 17, 2007
Attendance: 18,904
Capacity: 18,717
Referees:
Curtis Shaw
Reggie Greenwood
John Higgins
2022-23 Atlantic Coast Conference Standings
2022-23 Big East Conference Standings
Men's College Basketball News