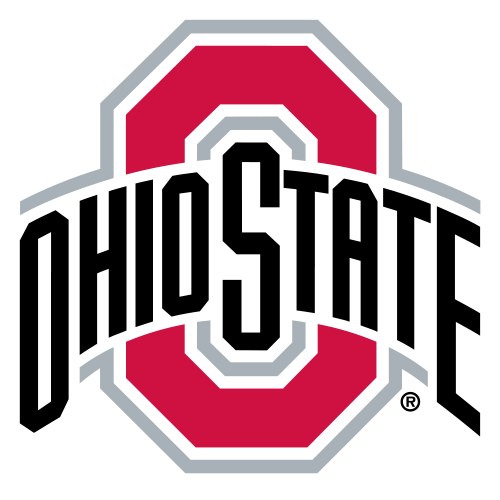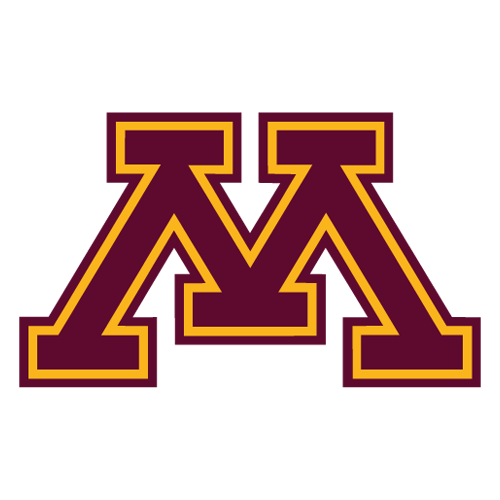 Oden, Ohio State too much for Minnesota
MINNEAPOLIS -- The last time Ohio State was No. 1 in the AP men's basketball poll, John Havlicek, Jerry Lucas and a sub named Bob Knight were leading the Buckeyes to the NCAA championship game.
That was 45 years ago, but after Greg Oden and No. 2 Ohio State breezed to an 85-67 victory over Minnesota on Sunday, Hondo and the General might finally have some company.
Oden had 19 points, nine rebounds and two blocks, Ron Lewis scored 16 points and Mike Conley Jr. finished with 10 assists and five steals for Ohio State, which is looking for its first No. 1 ranking since 1962.
"Right now it doesn't mean as much as it would at the end of March in the tournament," Conley said. "Regardless of what ranking we are -- 1, 2, 3, 4 -- it doesn't matter to us. We're trying to get better as a team and hopefully make a run."
The Buckeyes (24-3, 12-1 Big Ten) have won 11 in a row, with losses only to heavyweights Florida, North Carolina and Wisconsin this season.
Lawrence McKenzie scored 22 points for the Gophers (9-18, 3-10), but he didn't get nearly the help from his supporting cast that Oden did. The Gophers lost their fifth straight and 10th in their last 12.
The No. 1 ranking is up for grabs Monday after top-ranked Florida lost at Vanderbilt on Saturday night, but Ohio State isn't the only team to have a legitimate claim.
Third-ranked Wisconsin (26-2) is the only Big Ten team to beat the Buckeyes this year and travels to Columbus for a showdown with Ohio State next Sunday.
Fifth-ranked UCLA (23-3) also could make the jump to No. 1 after soundly beating No. 19 Arizona 81-66 in Tucson on Saturday.
Being ranked No. 1 heading into selection day would give Ohio State the inside track on the top seed in the St. Louis bracket. Coach Thad Matta was asked after the game about the advantages of staying close to home as opposed to being seeded in, say, the Meadowlands.
"You just named sites and I didn't even know there were sites," Matta said. "Maybe it's superstitious of me, but if we start thinking about a seeding, my mind is not on this team and getting better."
Interim Gophers coach Jim Molinari has no such worries. His team looked to its past Sunday, not a tournament seeding.
Minnesota honored the 25th anniversary of its 1982 Big Ten championship team, bringing back such former players as Trent Tucker, Darryl Mitchell and Randy Breuer to be recognized in the second half.
Also in attendance was Detroit Pistons coach and Minnesota alum Flip Saunders, who was an assistant on that 1982 team. When he was introduced, Saunders was serenaded with chants of "We want Flip!" by a crowd hoping he leaves Motown to coach the Gophers next season.
Molinari is filling in after Dan Monson was fired seven games into this season, and Gopher basketball is reeling. Monson struggled mightily in recruiting, and the Gophers have been overmatched in most Big Ten games this season.
Sunday was no different.
"A lot of them are pros," Molinari said of the Buckeyes.
Ohio State took control early, scoring eight straight points to open a 14-7 lead in the first 6:30. But McKenzie came right back, scoring 13 points in a three-minute stretch to keep the Gophers in it. His three-point play pulled Minnesota within 24-23.
Oden was able to get position easily throughout the first half, but foul trouble kept him from taking over the game until the second half.
After McKenzie's three-point play, Oden backed down the 6-foot-9, 240-pound Bryce Webster with ease, then turned and dunked right over him as if he wasn't there. Webster responded by drawing Oden's second foul on the next possession down the floor, sending the 7-footer to the bench with 7:30 to play.
That's when Oden's high school teammate took over. Conley had a steal and layup to get things going, then added another steal and alley-oop pass to Lewis to give Ohio State a 38-26 lead.
"It felt good for that time when it was close," McKenzie said. "That's the same thing we have to sustain. ... We have to do more than score in spurts."
The Buckeyes never looked back, and now they're looking toward a No. 1 ranking.