COLONIAL ATHLETIC CHAMPIONSHIP AT RICHMOND VA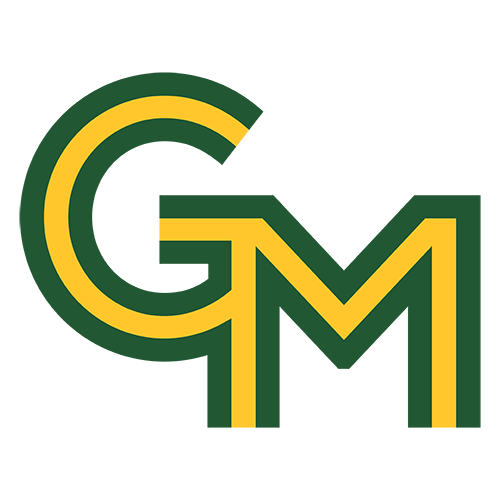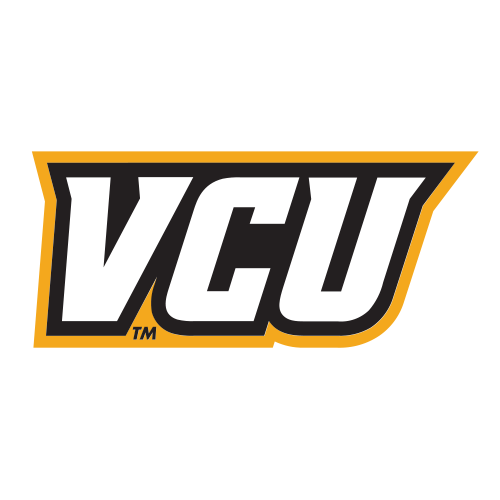 VCU caps record season with CAA championship win
RICHMOND, Va. -- George Mason was 2 minutes from another trip to the NCAA tournament, when ric Maynor and Virginia Commonwealth stole it away.
Maynor made two big steals in a row and scored nine straight points down the stretch, sending the top-seeded Rams to the NCAA tournament with a 65-59 victory in the Colonial Athletic Association championship game Monday night.
With one wild rally, VCU did what those big-conference powerhouses couldn't last year -- knock off George Mason in March.
"What Mason did last year was special," first-year Rams coach Anthony Grant said. "I don't think anybody on our team right now is trying to duplicate or be what George Mason was. I think we're content being VCU and who we are, and we're going to make our own way."
The underdog Patriots made a captivating run in the NCAAs last season from at-large entry to the Final Four, beating traditional powers Michigan State, North Carolina and Connecticut before losing to eventual national champion Florida in the semifinals.
After losing several key players from last year's team, George Mason made another improbable push this postseason -- winning three games in three days as the No. 6 seed in the CAA tourney. But the ride finally ended when the Patriots squandered a five-point lead in the last 2 minutes against VCU.
With an 18-15 record, George Mason has virtually no chance of receiving another at-large bid to the field of 65 when the NCAA brackets are announced Sunday.
"For about 36 minutes, we were in control of the game," George Mason coach Jim Larranaga said. "Then Eric Maynor stepped up and made huge defensive plays and converted those into layups. He proved tonight that he's a big-time player."
Maynor stripped Dre Smith, scored on a layup and was fouled. He finished the three-point play with 1:55 left to cut George Mason's lead to two. He stole the ball again on the next possession and made a layup to tie it with 1:46 to go, then followed a miss by the Patriots by driving and making a leaner over Darryl Monroe with 46.5 seconds to play.
After the Rams' Wil Fameni swatted away a shot by Folarin Campbell, Maynor rebounded a missed 3-pointer and was intentionally fouled with 19.1 seconds left. He made both free throws, giving the Rams a 61-57 lead.
"All throughout the year, different guys stepped up on different nights," Maynor said. "Tonight was my night."
The Rams (27-6) earned their first berth in the NCAA tournament since they won the CAA title in 2004, also with a victory against the Patriots. They did it this time under the 40-year-old Grant, an assistant with Florida last season.
"These guys went out there tonight and they refused to be denied," Grant said. "The way they had to persevere, I think, speaks volumes about who they are as people."
In addition to the Rams' berth, the CAA hopes Old Dominion and Drexel will receive strong consideration for at-large spots in the NCAAs.
The Rams played from behind much of the game, several times rallying to pull even before the Patriots pulled away again. The last time came on a 5-0 run that gave George Mason a 57-52 lead with 2:22 left, and this time VCU didn't stop at getting even.
Maynor scored 14 of his 20 points in the second half and added seven rebounds and four assists. He was selected the tournament MVP.
Fameni added 13 points and eight rebounds, and Calvin Roland scored a season-high 12 for VCU.
The Patriots got 12 points from Smith and 10 each from Gabe Norwood and Will Thomas, but George Mason was outscored 13-2 in the final 2:22.
Perhaps fatigue became a factor. George Mason, which beat third-seeded Hofstra and No. 2 Old Dominion, was the first team in CAA tournament history to play four games in four nights.
The Patriots could still go to the NIT, and Larranaga is hoping for that chance.
"This team played this weekend like we wanted to play all season," he said.
Roland's free throw and basket pulled the Rams even at 52, but the Patriots responded as they had all game, getting a three-point play from Thomas and two free throws from Campbell after his steal and length-of-the-court drive.
Then Maynor took over.
The Rams used an 8-2 run to take a 49-47 lead with 5:22 left. Roland started it with a dunk, Fameni scored inside, Maynor scored on a drive and Jesse Pellot-Rosa scored on a putback. But once again, the Patriots answered. Norwood swished a line-drive 3-pointer from the right wing, and Thomas' basket inside gave Mason a 52-49 edge.
The Patriots scored six straight points early in the second half to open a 37-30 lead, their biggest to that point. But the Rams answered immediately, and Pellot-Rosa's rebound of his own missed jumper and layup tied it at 37 to thunderous cheers.
"We're not finished yet," Pellot-Rosa said.
Attendance: 11,200
Capacity: 12,500
Referees:
Mike Wood
Duke Edsall
Bernard Clinton
2022-23 Atlantic 10 Conference Standings
Men's College Basketball News