CONF USA CHAMP AT MEMPHIS TN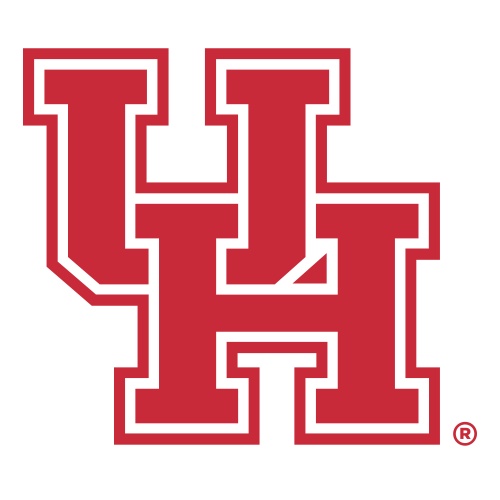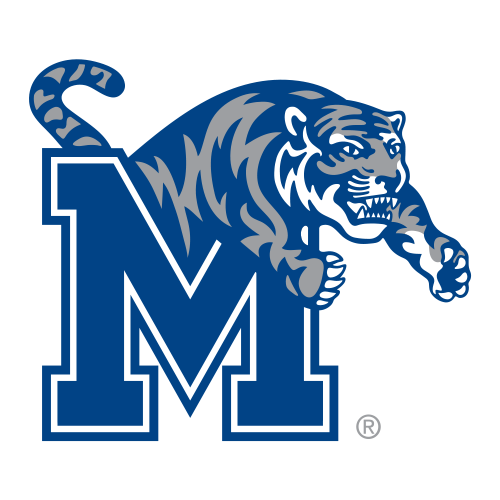 No. 5 Tigers crash Cougars' tournament hopes in decisive fashion
MEMPHIS, Tenn. (AP) -- John Calipari doesn't know where No. 5 Memphis will be seeded or sent in the NCAA tournament. He's not sure how good his Tigers really are, even with the nation's best winning streak.
"Compared to everybody else, I don't know. I do know this. I don't think they're lining up to play us. That line's empty," Calipari said.
Chris Douglas-Roberts and Antonio Anderson each scored 17 points and the Tigers extended their winning streak to 22 straight, beating Houston 71-59 on Saturday to wrap up their second straight Conference USA tournament championship.
The Tigers (30-3) already had their NCAA tournament spot assured without the automatic berth. A No. 1 seed last year with the same record, they may have earned a No. 2 seed for their second straight and 20th NCAA appearance overall.
Calipari didn't campaign much except to point out his Tigers have won nine straight on the road and couldn't get a Top 25 team to visit Memphis.
Houston coach Tom Penders lobbied for Calipari, and essentially the league, and said the Tigers deserve at least a No. 2 seed. He said Memphis would have won the national title last year if not for a bad game against UCLA in the regional final.
"There are a lot of teams that may have a little bit more publicity or national recognition, but they're outstanding in every area," Penders said.
Douglas-Roberts said the Tigers remember last year's NCAA experience.
"We were freshmen, so we really didn't have any experience in the tournament," the sophomore guard said. "And we definitely didn't have any experience in the Elite Eight game. This year, we were telling our freshmen how intense it is."
Memphis now is 63-7 over the past two seasons and became the first Conference USA to go undefeated in the regular season, then win the tournament title. Cincinnati went 16-0 in 1999-2000 but lost in the quarterfinals when Kenyon Martin broke his leg.
Houston (18-15) hadn't played in a conference tournament championship since 1992 when the Cougars won their fifth and final Southwest Conference tournament. Winning the title and automatic berth was the only way the Cougars could play their way into their first NCAA tournament since 1992.
Robert McKiver, the league's second-leading scorer averaging 19.1 points, was 1-of-6 with three points in the first half for Houston. He finished with seven. Oliver Lafayette led Houston with 23, and Jahmar Thorpe added 15.
"We tried to give it all we had, but it wasn't enough," Lafayette said.
Willie Kemp also had 10 points for Memphis.
The Tigers beat Houston for the third time this season and have won five straight in the series, including six consecutive in Memphis where the Tigers have a 32-game winning streak -- also best in the nation.
The Cougars started fast, hitting eight of their first 12 shots for a 22-17 lead. The Tigers, perhaps unused to the 10:35 a.m. start time, had stretches in the first half without field goals.
After a 3-pointer by Kemp in the first minute, the Tigers went more than four minutes before Dorsey hit a layup at 15:06 to cut the lead to 11-9. Antonio Anderson then ended a 3-plus minute drought with a jumper at 10:00 to pull within 22-19.
Fans tried to help them out by cheering a pair of rare free throws by Dorsey early before the Tigers settled down and started hitting the boards.
But Penders has a short bench with four starters averaging 30 or more minutes, and Calipari counted on wearing down the Cougars, who played the late semifinal Friday night.
"We just thought let's just keep it on them and hope they get a little heavy-legged because if they're fresh, they're as athletic and as fast and they play as loose as anybody in the country," Calipari said.
They got Houston starters Dion Dowell and Mark Malone into early foul trouble with three each in the first half. At one point in the second half, five Cougars had at least three fouls, while reserve Tafari Toney got his fourth within the first 18 minutes.
"I'm not disheartened by our team's performance because we gave it everything we had," Penders said. "We just didn't have enough depth."
The Tigers outrebounded Houston 37-25, including 10 offensive boards in the first half. The Tigers spent a lot of time at the free-throw line, and stayed close despite hitting 9-of-20 from the line in the first half.
Houston's last lead was at 26-25 on a free throw by Lafayette.
Anderson scored with 4:26 to go, putting Memphis ahead to stay. That started a 15-3 run, which Doneal Mack finished with a 3-pointer from the top of the key before the buzzer for a 40-29 halftime lead. Penders tried to warn his Cougars about the coming run in a timeout late in the half.
"We talked about it extensively, and I think our kids would agree. We said we weren't going to let that happen. And son of a gun, they get a dunk, then they hit a 3 and you make a turnover or miss a free throw," Penders said.
Houston got within eight in the opening minutes of the second half. Then Memphis pushed its lead to 65-49 with 8:13 left on a bucket by Kemp and rode out the victory.
Thorpe's 3-pointer with 2:12 left was the Cougars' only field goal in the final 9:40 of the first half.
FedExForum
Attendance: 15,468
Capacity: 18,400
Referees:
Tom O'Neill
Steve Olson
Larry Rose
2022-23 American Athletic Conference Standings
Men's College Basketball News