SOUTH REGION AT SAN ANTONIO TX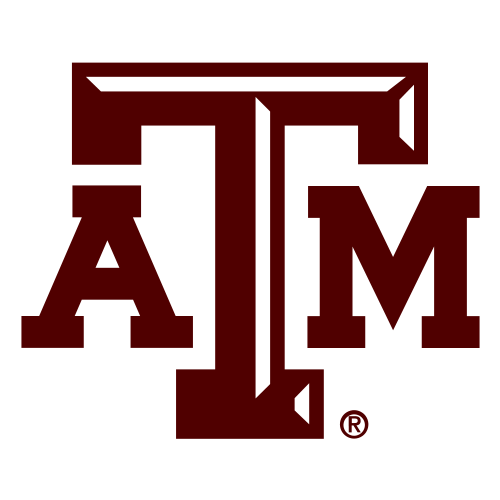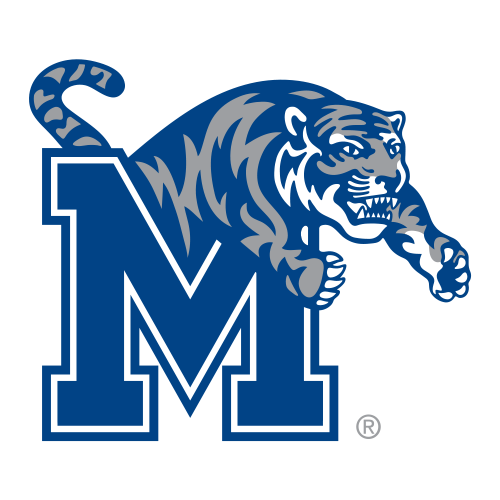 Memphis comes through at line when it needs to in win
SAN ANTONIO -- Antonio Anderson isn't the player Memphis would have picked to go the line with a chance to advance to another NCAA regional final.
Wojciechowski's take

Two games decided by a total of two points. The rest of the bracket will have a hard time surpassing Thursday night's excitement in San Antonio, Gene Wojciechowski writes. Story
But there Anderson was, shooting free throws with 3.1 seconds left in a game in which he had already blown two open layups and missed three straight free throws.
"I wanted to choke him at halftime," Memphis coach John Calipari said.
Calipari and the rest of the Tigers felt drastically different after Anderson made both free throws to beat Texas A&M 65-64 on Thursday night and put Memphis in a regional final for the second year in a row.
Anderson went to line after being fouled at the end of a wild sequence in which the Tigers (33-3) missed three quick shots. And he knew what was about to happen.
"When I got to the line I could see we were tired and deep down so was the other team. I just wanted to get the game over with," said Anderson, who finished with five points. "I missed free throws earlier, but I had the confidence I could knock them down."
Those visualization drills must really work.
The Tigers have been one of the nation's worst free throw-shooting teams all season. They were so bad that Calipari quit having them shoot in postseason practice and told his players to visualize making them instead.
And now the Tigers, who have won 25 straight games, see a chance to get to the NCAA Final Four for the first time since 1985. They will face top-seeded Ohio State, an 85-84 winner over Tennessee, on Saturday in the South Regional final.
Texas A&M (27-7), three seasons with coach Billy Gillispie removed from an 0-16 record in the Big 12, had one final chance after Anderson's free throws, but Dominique Kirk's shot from just inside half-court was woefully short.
Kirk took the final shot instead of "Captain Clutch," senior Acie Law, who had 13 points. He was only 6-of-17 from the field in his final game for the Aggies -- and blew a layup with just under a minute left after he took a long inbound pass.
That was the last good shot the Aggies got.
"I was disappointed in the way that I performed. It's just a tough loss out there," Law said.
Texas A&M was unable to take advantage of a partisan crowd, the stands in the Alamodome filled mostly with maroon-clad fans providing a football-like atmosphere and waiting to celebrate another big victory.
Instead, it was the small contingency of fans in blue behind the Memphis bench -- including former Tigers star Penny Hardaway -- who were cheering at the end.
"We just hung around, and that's all we were trying to do," Calipari said. "This is what we wanted, to come to Texas in front of 30,000 and prove ourselves."
In a similar situation in a regional final last season, when the Tigers also had the better seed, they lost 50-45 to UCLA in Oakland before a crowd full of Bruins fans.
After Law's blown layup, Jeremy Hunt missed a 3-pointer for the Tigers. But Anderson got the rebound and they called timeout with 26 seconds left.
Andre Allen missed a 3-pointer with 11 seconds left and Hunt and Robert Dozier missed follow-up attempts before Anderson grabbed another rebound -- and was fouled by Donald Sloan while trying his own putback.
Texas A&M outrebounded the Tigers 36-31, but didn't get the ones at the end that mattered the most.
"We were small out there, but we were quick," Anderson said. "I ran to the basket and the ball just fell in my hands. Nobody boxed me out, and I put it up and got fouled."
Hunt, the Tigers' sixth man, had 19 points. Chris Douglas-Roberts, wearing a brace to support his sprained left ankle sustained last weekend, scored 15 points on 5-of-8 shooting.
Antanas Kavaliauskas had 17 points and eight rebounds for the Aggies, who played in their first regional semifinal since 1980. Joseph Jones scored 14 points.
Now there will be questions about if Gillispie remains at Texas A&M. The coach is already being mentioned as a possible replacement at Kentucky after Tubby Smith left the Wildcats to become Minnesota's coach.
"I don't worry about that," Gillispie said before a long pause. "I'm honest with my players."
When asked if he talked to them about the situation, he responded, "Would you? Goodness gracious."
The Aggies blew a 42-37 lead by hitting only three of their first 13 shots after halftime.
Willie Kemp, scoreless in the first two games of the NCAA Tournament, and Hunt hit consecutive 3-pointers to start a 10-0 run while Texas A&M missed six straight shots. Memphis led 53-48 by time Douglas-Roberts hit two free throws after being fouled on a drive to the basket.
Texas A&M's drought finally ended when Kirk made an acrobatic shot with 11:06 left.
Kirk, coming off a career-high 21 points against Louisville last weekend, had only four points. But he had seven assists, including a nifty pass to Sloan cutting across the baseline for a basket that put the Aggies up 59-58 with 6:20 left.
Allen then missed the rim on a 3-pointer that went out of bounds and the Aggies got a long inbound pass to Jones. But Jones missed the breakaway layup and Allen was able to quickly make up for his mistake -- driving for a layup and then making a free throw.
It was only the fourth game in the Memphis winning streak decided by less than 10 points.
"We all play like we have a chip on our shoulder, and we've been playing like that since early in the year," Douglas-Roberts said. "Now we're winning in the NCAA Tournament and we're playing all the elite people and we're still winning."