SEC Men's Tournament - Quarterfinals AT ATLANTA GA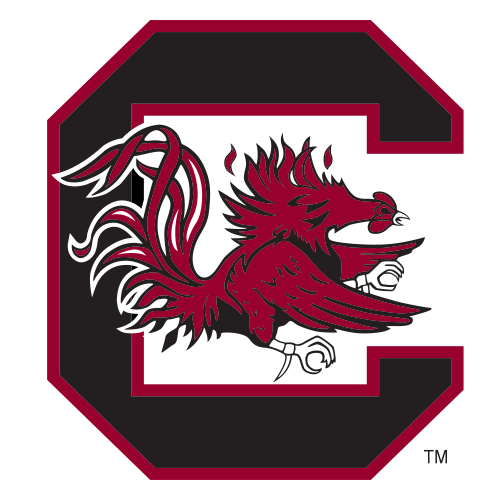 South Carolina's Odom heads into retirement after quarterfinal loss to No. 4 Vols
ATLANTA (AP) -- Tennessee is still alive for a No. 1 seed in the NCAA Tournament. It sure wasn't easy.
Chris Lofton hit a 3-pointer with 11.4 seconds remaining and the fourth-ranked Volunteers survived South Carolina's bid for a huge upset, sending Dave Odom into retirement with an 89-87 victory over the Gamecocks in the quarterfinals of the Southeastern Conference tournament Friday.
Tennessee (29-3) already claimed its first SEC championship in 41 years and hopes to lock up a top seed by winning the league tournament. South Carolina (14-18) made it tough in Odom's final game; he announced in January he would step down at the end of the season.
Wayne Chism led the Volunteers with 23 points, helping them dominate on the inside. Lofton was held to 10 points on 4-of-12 shooting, but the senior guard came through when it counted.
After Dominique Archie scored off a brilliant pass from Devan Downey, putting South Carolina ahead 87-86 with 21 seconds remaining, Tennessee hustled the ball upcourt and called timeout to set up a play. While the Volunteers had been doing most of their damage in the lane, they set up a screen for Lofton at the top of the key.
His open look hit nothing but net, just his second 3-pointer in 10 attempts on the day.
Downey came up short on a 3-pointer that could have won it for South Carolina, but the Gamecocks got a final chance when the rebound went out of bounds off a Tennessee player with 1.1 seconds left. Evaldas Baniulis inbounded to Archie, but the pass was low and got stuck between his legs while he was being tightly guarded by Tyler Smith.
The horn sounded without Archie even getting off a shot.
The 65-year-old Odom, who coached at South Carolina for seven years after a successful 12-year stint at Wake Forest, walked off the court slowly with his head down. He finished with a disappointing record of 128-104 with the Gamecocks, taking the school to only one NCAA Tournament.
Downey scored 26 points and Zam Fredrick had 24 for the Gamecocks, who certainly can't be accused of giving up as they were after a humiliating 89-56 loss to Tennessee in their regular-season finale last weekend. South Carolina knocked off LSU in the opening round and came within a shot of upsetting the powerful Vols.
But Tennessee moves on to face Arkansas game in Saturday's semifinals.
The Vols, who spent one week at No. 1 for the first time in school history and lead the RPI standings, picked up their SEC championship trophy before the game while the school band played "Rocky Top."
They certainly had no reason to fear the Gamecocks, having beaten them by nine games in the SEC East standings and winning their two regular-season meetings by an average margin of 28.5 points.
It looked like another rout when Tennessee scored the first nine points and raced out to a 19-8 lead. But South Carolina wouldn't go away, chipping away at the deficit and actually pulling ahead in the final minute of the first half before Tennessee went to the locker room with a 41-40 lead.
The second half was close all the way, with six ties and eight lead changes.
The Gamecocks were outscored 52-38 in the lane but showed they could run with the talented Vols, especially during one up-and-down stretch where the teams combined for five baskets in 35 seconds. It could have gone either way in the final minute.
Archie dunked an offensive rebound with 43 seconds left to put South Carolina up 85-84. Tennessee worked it inside to Smith, who went up strong, made the basket and was fouled by Archie with 39 seconds to go. Smith missed the free throw, South Carolina took over and worked it down for Archie's go-ahead basket.
But Lofton made sure Tennessee reached the semifinals of the conference tournament for the first time since 1991 and avoided coach Bruce Pearl's third straight one-and-done appearance.