SEC Men's Tournament - Semifinals AT ATLANTA GA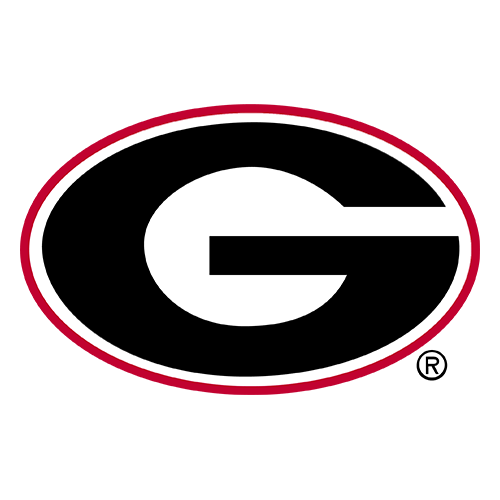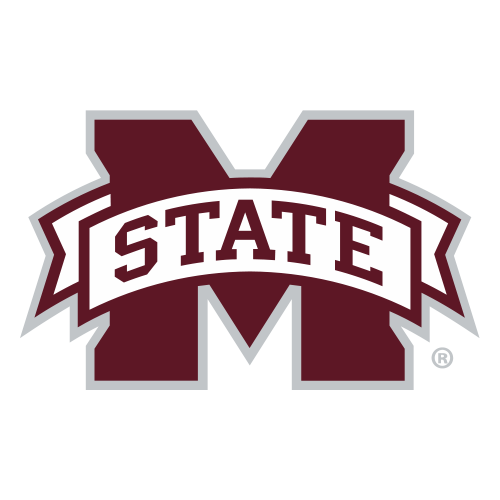 Bulldogs survive twin bill, will play for NCAA bid Sunday
ATLANTA (AP) -- No one thought Georgia could win two SEC tournament games in one day.
Then again, no one asked Georgia seniors Sundiata Gaines and Dave Bliss.
Gaines scored 20 points and Georgia, a last-place team in the regular season, upset Mississippi State 64-60 on Saturday night to move to within one win of its first NCAA tournament appearance since 2002.
Georgia, which upset Kentucky earlier Saturday, will play Arkansas in Sunday's Southeastern Conference tournament championship game.
"To win two games in one day at the SEC tournament is not easy," said Gaines, who held an ice bag on his sore right hip but insisted "I'm not tired."
Georgia won only four conference games all season but won three in three days in the SEC tournament. Two of them came Saturday, improbably leading the Bulldogs into the championship game.
Georgia, down to eight scholarship players, was not supposed to have enough depth or enough rest to pull out two wins in one day.
"It was definitely a grind," Bliss said. "We kept looking at each other, not letting it be a factor."
Georgia upset Kentucky 60-56 earlier Saturday in a quarterfinal game pushed back a day due to the tornado that damaged the Georgia Dome Friday night.
The Bulldogs' win over Kentucky, the No. 2 team from the SEC East, was impressive enough, but few expected they would have enough left to even remain competitive against Mississippi State, the top team from the West.
Bliss said the players entered the tournament with confidence despite losing six of their last games in the regular season.
"We came in expecting to win this thing," Bliss said. "A lot of things didn't go our way this year. But we were not going to quit."
When asked if he was exhausted following the rare double-header, Bliss said: "I feel good, man. I feel good."
Charles Rhodes scored 22 points for Mississippi State (22-10), but his late technical foul helped Georgia pull off its second upset of the day.
"Of course we thought we had an advantage," Mississippi State guard Barry Stewart said when asked about Georgia's unusual challenge of playing two games in one day. "I guess they took the challenge today, playing two games in a row."
Georgia (16-16) was only 4-12 in the league during the regular season and entered the tournament with coach Dennis Felton's job status in apparent jeopardy.
Felton said he was proud his players were "tough enough and good enough to win the game."
Said Gaines: "We made history today but we've got to finish it out tomorrow."
Gaines hurt his hip on a hard foul when picking up his fifth foul on a charge with 7:18 left. He limped off the floor but he said the injury wouldn't keep him out of Sunday's game.
"I'm not worried about the hip," he said. "I'm worried about my team. ... This just shows if we play together anything is possible."
They did -- and even had enough left over to celebrate the win. Corey Butler slapped hands with Georgia fans and Felton left the court pumping his fist and slapping hands with several boosters hanging over the tunnel.
Mississippi State coach Rick Stansbury said he didn't take the semifinal game for granted.
"We never talked about Georgia playing another game, I promise you," Stansbury said.
The semifinal was played before an estimated crowd of 1,000 at Georgia Tech's Alexander Memorial Coliseum, where the final two days of the tournament were moved after a tornado ripped through the Georgia Dome during the quarterfinals Friday night.
Mississippi State led 60-59 with 1:37 left but couldn't score again. Billy Humphrey, who scored all six of his points in the final 2 minutes, made two free throws for a 63-60 lead with 7.6 seconds left following Rhodes' technical foul.
Humphrey, who averages 12.4 points per game, scored his first basket on a drive with 1:54 left for a 59-58 lead. After a basket by Rhodes, Humphrey's jumper with 1:20 left gave Georgia a 61-60 lead.
Humphrey missed a free throw with 47 seconds left, but Georgia retained possession when Mississippi State knocked the rebound out of bounds. Butler couldn't inbound the ball and was called for a five-second violation before he could call a timeout.
Stewart missed a short jumper and fouled Georgia's Zac Swansey with 21 seconds left.
Swansey missed the free throw, but Rhodes did the same at the other end, then was called for a technical foul after Butler grabbed the rebound and was fouled.
Albert Jackson had 12 points and eight rebounds for Georgia. Jackson and Bliss finished with four fouls.
Ben Hansbrough had 12 points for Mississippi State and Stewart added 10, but the two combined to make only 5 of 24 shots from the field.
Georgia opened strong, taking a 10-2 lead on a dunk by Jackson and stretching the lead to 15-4 on Gaines' third 3-pointer of the first seven minutes.
Soon the lack of rest began to show. The Bulldogs' two top inside players, Bliss and Jackson, each had three fouls in the first half. Georgia was called for 13 fouls in the half; Mississippi State had only five.
Hansbrough hit a 3-pointer to give Mississippi State its first lead at 29-27 before settling for a 33-33 tie at halftime.