SEC Men's Tournament - Semifinals AT ATLANTA GA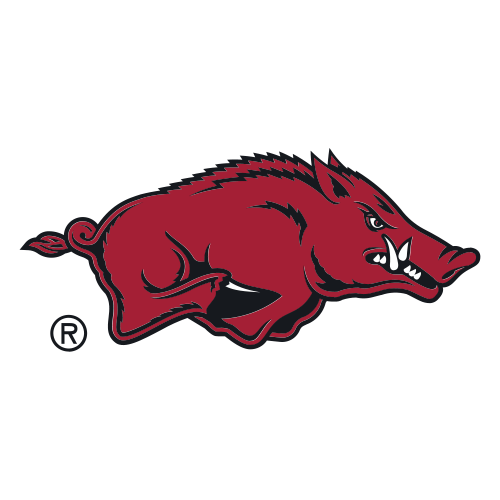 Hill's jumper with 5.3 left damages Vols' chances of top seed
ATLANTA (AP) -- Steven Hill made one basket the entire game. It may knock Tennessee out of a No. 1 seed in the NCAAs.
Hill hit a turnaround jumper with 5.3 seconds remaining for his only points and Arkansas knocked off fourth-ranked Tennessee 92-91 Saturday night in the semifinals of the Southeastern Conference tournament, a serious blow to the Volunteers' chances of claiming a top spot in one of the NCAA brackets.
"Wherever we're seeded," coach Bruce Pearl said defiantly, "we'll go play."
The Razorbacks (22-10) surely locked up an NCAA bid and advanced to face Georgia in Sunday's championship game. Tennessee (29-4) claimed its first regular-season title in 41 years, then fell short of pulling off a double in the storm-plagued tournament.
"We had our hearts set on playing for the championship and making history," Lofton said. "But all along we were talking about the big dance, and we'll start that next week."
The game was played before an estimated crowd of 2,000 at Georgia Tech's Alexander Memorial Coliseum, where the final two days of the tournament were moved after a tornado ripped through the Georgia Dome during the quarterfinals Friday night.
The teams went back-and-forth the entire game, the last five of 17 lead changes coming in the final 3 minutes. JaJuan Smith dumped in a layup with 23 seconds left to put Tennessee ahead 91-90, and the Vols called a 30-second timeout to set up their defense.
Trying to create something off the dribble, Gary Ervin nearly slipped to ruin Arkansas' final chance. But the guard kept his footing and worked the ball inside to Hill, a bearded, 7-foot senior who had missed his lone shot of the game. Working down low, he caught the pass along the baseline, calmly turned and sank the winning basket from about 6 feet over Wayne Chism.
"I obviously did not expect to take that shot," Hill said. "Or any other shot that late in the game. They gave it to me and time was running out, so I kind of threw it up there and put it in."
Tennessee rushed the ball upcourt and put it in the hands of its most reliable player. Chris Lofton, who hit a 3-pointer with 11.4 seconds left to beat South Carolina in the quarterfinals, had another shot from just inside the arc. This time, it rimmed out.
"It was a perfect setting," Lofton said. "It just didn't work out for me."
Most of the Arkansas players jumped around wildly and pumped their fists to celebrate. Hill calmly walked toward the bench, not even smiling until he was mobbed by his teammates.
"It was just the best greeting I could have imagined," Hill said. "They were jumping all over me. It was impressive, the kind of emotion they put forth. It was very special."
Charles Thomas scored 24 points and grabbed 10 rebounds to lead the Razorbacks, who never led by more than three. Patrick Beverley added 17 points and Darian Townes 16.
Arkansas did its best work on the boards, with a 34-22 rebounding edge that included 13 at the offensive end. That led to a 14-6 edge in second-chance points. The Razorbacks also had a 44-34 scoring edge in the lane.
"You can't win championships getting beat on the boards like we did," Pearl moaned.
Lofton scored 25 points, hitting 5-of-9 from 3-point range but missing the one that counted most. Tyler Smith had 24 points and JaJuan Smith 18.
After Thomas scored to tie the game at 64 with just over 10 minutes remaining, Tennessee ran off a quick 9-0 run and seemed to be in control.
Tyler Smith hit a 3-pointer, Ramar Smith converted a three-point play and Tyler Smith swished another trey, giving the Vols a 73-64 lead with 9 minutes to go. Arkansas called time and got a stern lecture from coach John Pelphrey.
"Guys, you don't have it tonight," he told them. "Go congratulate Tennessee right now."
Not so fast. The Razorbacks managed to regroup by working the ball inside, drawing fouls and knocking down free throws. Townes made four in a row, Thomas hit a pair, and Townes sank another to finish off a three-point play that pulled Arkansas to 76-74 with 6 ½ minutes remaining.
Sonny Weems followed with a tying jumper and it was close the rest of the way, the margin never more than four points.
The loss was devastating for Tennessee, which won its first SEC regular-season title in 41 years and reached No. 1 in the rankings for the first time in school history. The Vols felt that winning the conference tournament would surely make them a lock for a top seed, but now they'll have to wait until Sunday evening to see how high they're placed.
"We've got to be right there," Pearl said, who kept up his campaign for a top seed. "We've carried the banner for the SEC all season long. That team carried the banner with the biggest non-conference wins. We've won on the road in very adverse circumstances."
The Vols couldn't win under the most unusual circumstances, however.
"They'll probably look at this loss and hold it against us," Lofton said, "but in my opinion we're a 1 seed."