Men's Basketball Championship - Opening Round AT DAYTON OH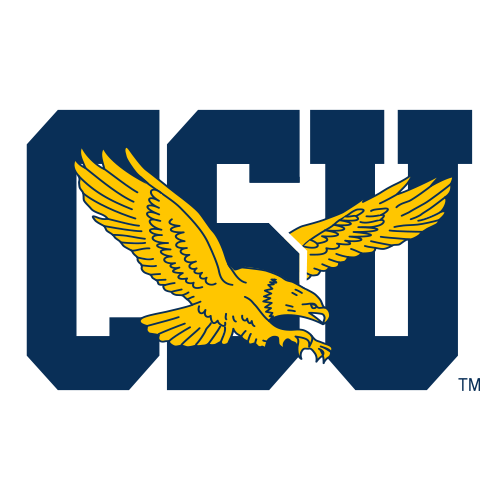 Mount St. Mary's pulls away from Coppin State
DAYTON, Ohio (AP) -- The Mount finally got The Win.
Mount St. Mary's, a Maryland school known for getting drubbed in its previous two appearances in the NCAA tournament, got this one started with a nice-looking win Tuesday night in the opening game.
A 69-60 victory over Coppin State set up a daunting second game for the Mountaineers (19-14), who immediately started preparing for their next opponent.
Anybody up for playing North Carolina? In its own backyard, no less?
"I envisioned playing against them when I was little," said guard Jeremy Goode, a Carolina native who led the way with 21 points. "To play against them means a lot."
It means a season that seemed to be a lost cause only a few weeks ago can go on for at least a few more days.
The Mountaineers won their last five games to shed their losing record and make the tournament and then got the one victory that's always been well out of reach. In its two other NCAA games, Mount St. Mary's lost to Kentucky by 46 points in 1995 and to Michigan State by 23 in 1999.
"It's a relief," said Kelly Beidler, who had 15 rebounds. "It just felt good to say we've actually won an NCAA game."
No time to savor it. Tournament reality hits on Friday, when the Mount plays the top-seeded Tar Heels in Raleigh. Fans in the crowd of 8,464 at University of Dayton Arena held up signs calling on the opening-round winner to "Bury N. Carolina."
Tough chance for that. A 16th seed has never taken down a No. 1.
But, that's something for later. For a few sweet minutes on Tuesday night, Mount St. Mary's got to savor its breakthrough over another Maryland school, located about 60 miles away.
Coppin State (16-21) became the first team to reach the tournament with 20 losses, and the Eagles played as if they were in over their heads during the closing minutes. With the pressure on, they went five minutes without scoring, allowing Mount St. Mary's to break it open.
Sensing the enormity of the moment, they missed eight straight shots and a pair of free throws. Several times, the ball started to roll in but then agonizingly spun out.
"We had a lot of opportunities," said Tywain McKee, who had a team-high 15 points. "We just couldn't put them in."
Goode, a 5-foot-9 sophomore who knows a little about Carolina blue because he grew up in Charlotte, was the spark for Mount St. Mary's up-tempo offense. He did it all, driving to the basket and hitting fadeaway jumpers over much taller players.
He also supplied the final touches, hitting four free throws in the last 27 seconds.
Perhaps no other opening-round winner enjoyed it so much and complained so little. Unlike previous years, there was no grousing about having to start the tournament in Dayton.
Not from Mount St. Mary's, the Northeast Conference champ that had a losing record before it got on that late run. The only complaint was from some folks who didn't even think the Mountaineers deserved to be in the tournament at all, given their RPI of 159.
"Me and Chris [Vann] were in the hotel watching ESPN and a guy says this game shouldn't even be played," Goode said. "He said neither team deserved to be in the tournament. That kind of got us ready to play."
Coppin State complain? No way.
Marooned at 4-19 in early February, the Eagles sneaked into the tournament for the first time since 1997 by winning the Mid-Eastern Athletic title.
"This was a great opportunity," said Antwan Harrison, who scored 14 points. "What we came through to get to the NCAA tournament, you can't take that away. So we appreciate the opportunity to be here."
No one could grouse about the game, either. For the most part, they didn't play like teams with a combined 35 losses. Coppin State used its quickness, going inside for dunks and layups. Mount St. Mary's trio of dangerous guards did most of the damage.
Coppin State was ahead the entire first half, leading by as many as nine. The Mountaineers' guards changed the tone after halftime, when Vann's three-point play put Mount St. Mary's up 39-34.
It went back and forth until Coppin State went cold at the end.
UD Arena
Attendance: 8,464
Capacity: 13,409
Referees:
Rick Hartzell
Gerry Pollard
Bert Smith
2022-23 Metro Atlantic Athletic Conference Standings
2022-23 Mid-Eastern Athletic Conference Standings
Men's College Basketball News