2K SPORTS CLASSIC BENEFITING COACHES VS. CANCER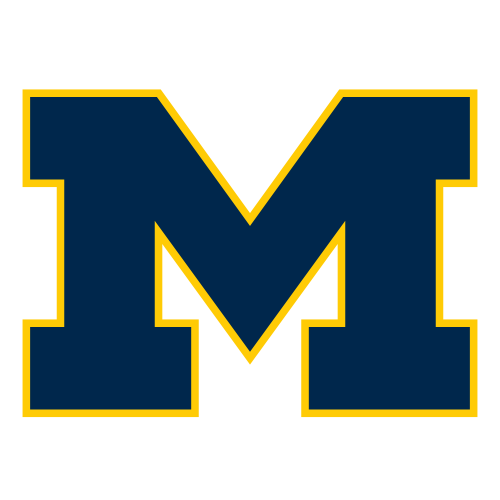 Singler's 15 pace Duke's defeat of surprising Wolverines
NEW YORK -- Mike Krzyzewski roused the Duke Blue Devils on Friday and headed for Madison Square Garden, long before they were set to play Michigan in the 2K Sports Classic.
The reason was simple: Even though Duke practices against a variety of defenses every day, rarely do they see the confounding 1-3-1 zone that Wolverines coach John Beilein so relishes.
The extra hour of work certainly paid off.
Nolan Smith scored 16 points, Kyle Singler had 15 and the Blue Devils (No. 5 ESPN/USA Today, No. 10 AP) coasted to a 71-56 victory over the surprising Wolverines in the championship game Friday night.
"Preparation with this team is huge," said Singler, who also had eight rebounds, four assists and was the tournament MVP. "We just put that game plan to use on the court -- play hard and execute as much as possible."
Gerald Henderson added 12 points for the Blue Devils, who won their four games in the 2K Sports Classic by an average of 28.5 points. Duke has won seven straight in-season tournament games after sweeping through the Maui Invitational last season.
Manny Harris scored 25 points to lead Michigan (3-1), which will get another crack at the Blue Devils (5-0) when they visit Ann Arbor on Dec. 6. DeShawn Sims added 10 points off the bench.
"I wish we would have made some shots earlier and we'd have made a better game of it," Beilein said. "We have a couple guys in a funk and we have to get them out of it. When we do that, I think you will see a better team than what you saw in the second half."
In the consolation game earlier in the night, Alfred Aboya and Darren Collison led No. 4 UCLA to a 77-60 victory over Southern Illinois.
Singler struggled early in the Blue Devils' semifinal win over Southern Illinois, scoring all 13 of his points in the second half. But he was on target early in this one, going 5-for-8 from the field and playing everything from the post to shooting guard.
"He's one of the best players in the country," Krzyzewski said.
The game figured to hinge on Michigan's ability to slow down Duke's high-flying offense with that plodding, grind-it-out zone defense.
It worked for at least a few minutes, until Smith and freshman Elliot Williams combined for eight straight points and gave Duke a 25-15 lead. The Wolverines eventually switched to a man-to-man defense, but it only kept the game close for a while.
The Blue Devils pushed the advantage to 47-33 on a basket by Lance Thomas a few minutes into the second half. Harris tried vainly to keep the Wolverines in it, hitting a 3-pointer and dunking on a break, but Jon Scheyer made three free throws moments later and Singler hit a pull-up 3 from the wing to push the lead back to 15.
Michigan never managed to get much closer than that, the veteran Blue Devils using deft passing and gritty inside play to keep the young Wolverines at bay.
"Give them credit," Beilein said. "They are no slouches defensively. They are a good team and they showed it last night and the whole tournament."
Still, Beilein has plenty of reasons to be proud of his team. After struggling to a 10-22 finish in his first season in Ann Arbor, the Wolverines toppled the Bruins in the tournament semifinals and gave the Blue Devils a tussle before finally succumbing.
The performance Friday night was all the more impressive considering the setting.
Duke has won 14 straight in November and improved to 108-16 in the season's first month, including 94-10 under Krzyzewski. His teams are 17-6 at the Garden, where another heavily pro-Duke crowd showed up in droves to see the title game of the tournament benefiting Coaches vs. Cancer.
"I don't think we were in a position to be upset. I thought we played well out here," Krzyzewski said. "You can't allow a team to be in a position to win and we are playing not to lose. That is the attitude we have tried to have on our teams all along."