O'REILLY AUTO PARTS CBE CLASSIC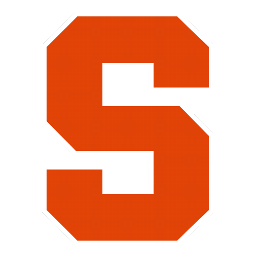 Harris has 18 points, 11 rebounds as Syracuse picks up first big win
KANSAS CITY, Mo. -- The three wins to start the season were nice, a little confidence boost for when the schedule got a little tougher.
Beating Florida? That gives Syracuse a good indication of where it really stands.
Paul Harris had 18 points and 11 rebounds, Jonny Flynn scored 18 points and Syracuse beat Florida (No. 18 ESPN/USA Today, No. 17 AP) 89-83 Monday night in the semifinals of the CBE Classic.
"It was a big statement game coming against a ranked team," Flynn said. "We came out with a big 'W' on the road."
Syracuse (4-0) opened the season with easy wins over Le Moyne, Richmond and Oakland, shooting over 50 percent while scoring over 82 points a game. The Orange had similar success against a much more formidable opponent, picking apart Florida's zone with dribble drives and spot-up shooting from the perimeter.
Syracuse shot 51 percent from the field and had 19 assists on 31 field goals, taking control with a big run early in the second half. Andy Rautins hit five 3-pointers and had 15 points -- all in the first half -- Arinze Onuaku added 13 points and 12 rebounds, and Kris Joseph had 10 points for the Orange.
Syracuse will face Kansas (No. 23 ESPN/USA Today, No. 22 AP), a 73-54 winner over Washington, on Tuesday night in the championship game of a tournament that features four of the last six NCAA champions.
"An early season game, both teams are to make some mistakes," said Syracuse coach Jim Boeheim, who won his 775th career game. "I thought we make some crazy unforced errors, but we made good plays when we had to."
Alex Tyus finished with a career-best 24 points on 11-of-14 shooting and Nick Calathes had 19 points for Florida (3-1), which lost despite getting 12 steals.
The Gators made defense a priority in the offseason after finishing near the bottom of the Southeastern Conference in several categories. Florida defended well in its first three games this season, forcing 23 turnovers a game, holding each opponent under 60 points.
But after beating up on Toledo, Bradley and Southern Utah, the Gators had a little more trouble with the bigger, faster Orange.
Syracuse repeatedly beat Florida off the dribble, penetrating the lane for easy lay-ups or kickouts to shooters at the 3-point line. After using defense to get away with a poor shooting night against Southern Utah, the Gators couldn't find a way to stop Syracuse."
"We scored 64 points against Southern Utah, but we held them to 50," Florida coach Billy Donovan said. "I know Southern Utah talent level isn't at where Syracuse is, but I think when you start to start playing the type of teams like Syracuse, it's very difficult to expect to try to win giving up 89 points."
The Orange had 11 assists on 16 field goals in the first half, more half of those coming on dribble penetrations by Harris, Flynn and Eric Devendorf.
Onuaku had a pair of dunks on drive-and-dishes and Joseph had a couple of easy baskets inside to help Syracuse take command early.
Rautins took it from there, doing most of his damage by spotting up along the arc.
Syracuse's best perimeter shooter had yet to find his stroke this season, scoring 20 total points on 6-of-24 shooting, including 4-for-20 on 3-pointers. He came out firing against Florida, hitting five 3-pointers in the first half despite Florida's coaches repeatedly yelling "shooter!" each time he touched the ball.
"I think it all started with Andy Rautins," Harris said. "He came out on fire."
Rautins couldn't keep it going in the second half, though, finishing 5-for-9 from the 3-point line.
It didn't matter the way the Orange were shooting.
Syracuse was 16-for-32 in the first half and even better in the second, using a 10-2 run early in the second half to go up 56-44. Florida made a few short runs, but couldn't get closer than four.
"We've been a team that even last year that when we're shooting the ball well, we're a really good team," Donovan said. "And tonight, I don't think it was a problem with the offense -- we scored 83 points and we shot 30 percent from the 3-point point line (7-for-23). It's giving up the 89 points."