EA SPORTS MAUI INVITATIONAL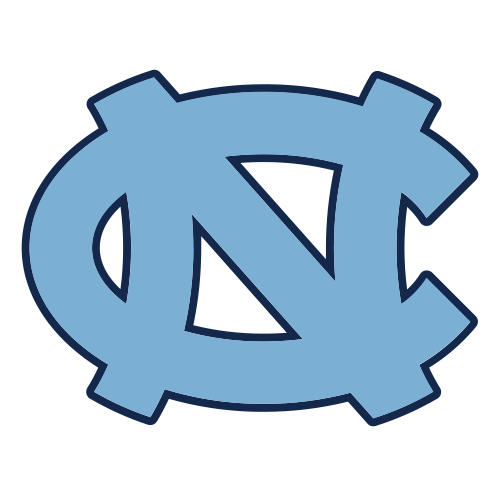 Again without Hansbrough, UNC no worse for wear against Chaminade
LAHAINA, Hawaii -- North Carolina didn't need Tyler Hansbrough. Chaminade needed a lot of help.
Senior Danny Green scored a career-high 26 points and the top-ranked Tar Heels, again playing without Hansbrough, beat Chaminade 115-70 on Monday night in the opening round of the EA Sports Maui Invitational.
Hansbrough missed three weeks of practice and the first two games of the season with a stress reaction in his right shin, and the reigning player of the year wasn't expected to play all three games in the three-day tournament. He played 25 minutes and had 13 points Friday against UC Santa Barbara, but didn't see any time against the Division II host school.
"If this had been for the national championship he would have played," North Carolina coach Roy Williams said. "I made my mind up before we left Santa Barbara that he wouldn't play three straight days and he tweaked his left ankle at the end of that game. If he doesn't play two games now it will be because of the other leg."
The Tar Heels (4-0) will play the winner of the Oregon-Alabama game in the semifinals on Tuesday. A school spokesman said Hansbrough is considered questionable for North Carolina's next game.
Not having Hansbrough, Marcus Ginyard, who is expected back next month after foot surgery, and freshman Tyler Zeller, who is out for the season after breaking his wrist against Kentucky last week, didn't make a difference against the Silverswords (0-1), who dressed just seven players and suffered their second-worst loss in the 25 years of the tournament.
"They're pretty good, obviously, and we were outplayed all the way around," coach Matt Mahar said. "I'm glad they got to rest Tyler and we didn't see him. Our seven guys played with effort at least."
The Tar Heels closed the first half with a 7-1 run to take a 48-25 lead. They opened the second half with a 7-0 spurt -- all the points coming off Chaminade turnovers -- for their first 30-point lead.
The Silverswords just couldn't stay with the Tar Heels and the lead reached 85-44 with 9:15 to go on a dunk by Ed Davis.
Ty Lawson had 19 points on 7-of-9 shooting and six assists for North Carolina. Wayne Ellington added 14 points and Deon Thompson had 13.
Shane Hanson had 15 points to lead five Silverswords in double figures.
North Carolina shot 52.5 percent in the first half (21-of-40), while holding the Silverswords to 28.6 percent (8-of-28). The Tar Heels scored 21 points off Chaminade's 13 first-half turnovers.
Green, who scored 20 points twice as a junior, had the sellout crowd of 2,500 at the Lahaina Civic Center screaming with some impressive dunks in the second half, including a one-hander on a lob pass from Lawson.
"I didn't know I had a career high until Coach told me at the end of the game," Green said. "I just ran the floor for easy baskets and there were some great passes from Ty."
Chaminade's last meeting with a top-ranked team from the Atlantic Coast Conference resulted in what is considered the greatest upset in college basketball history. Then a member of the NAIA, the Silverswords beat Virginia and Ralph Sampson 77-72 on Dec. 23, 1982.
With no returning starters and only two reserves available, the thought of another upset was gone quickly as Chaminade started 3-of-15 from the field in falling behind 25-9 over the opening 10 1/2 minutes.
"We played very well and I felt for Matt with just seven guys against a team that likes to get up and down so stamina was an issue," Williams said. "Twenty-six assists against seven turnovers, we like to see those numbers. We just had too many bodies for them. We're a little short ourselves but we just had too many weapons for them."
The Silverswords fell to 5-66 in the tournament with their last win coming over Princeton in last year's seventh-place game. Kansas beat Chaminade 102-54 in the seventh-place game in 2005.
North Carolina is in the Maui Invitational for the fifth time. The Tar Heels won the tournament in 1999 and 2004 and finished second in 1989 and 1995.