O'REILLY AUTO PARTS CBE CLASSIC
| | 1 | 2 | OT | T |
| --- | --- | --- | --- | --- |
| KU | 41 | 31 | 9 | 81 |
| SYR | 30 | 42 | 17 | 89 |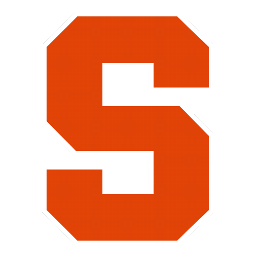 Flynn's 3 ties it late and Syracuse pulls away from Kansas in OT
KANSAS CITY, Mo. -- Jim Boeheim has spent years honing his 2-3 zone, turning it into a Syracuse defensive staple.
Against Kansas on Tuesday night, it wasn't working, so Boeheim went to a man defense -- and the Orange ended up winning because of it.
Jonny Flynn had 25 points and hit a 3-pointer with 6.4 seconds left in regulation, and Syracuse abandoned its zone during a key second-half run to knock off Kansas (No. 23 ESPN/USA Today, No. 22 AP) 89-81 in overtime Tuesday night in the championship game of the CBE Classic.
"They were attacking our zone well; we probably should have gone out of it earlier," Boeheim said. "We couldn't come back playing zone. They got good shooters. They're pretty good against the zone. We lose when we don't play man-to-man anyway."
The switch came at about the 14-minute mark of the second half.
Trailing by 13, Syracuse (4-0) was unable to stop the Jayhawks (3-1) from shooting over the zone or passing through it out of the post. Boeheim figured the only way to get back into the game was to step up the pressure against Kansas, force some mistakes to set up easy baskets at the other end.
It sure worked.
The Orange created turnovers on three straight possessions during a 13-2 run, using the breakaways at the other end to score six points in 28 seconds and tie it at 54-all with 10 minutes left. Syracuse kept up the pressure from there, staying close to set up Flynn's shot then pulling away in overtime by hitting 5 of 8 shots.
Eric Devendorf had 20 points, Arinze Onuaku had 19 and 12 rebounds, and Paul Harris finished with 14 points and 14 rebounds for Syracuse, which forced 17 turnovers.
"Coach told us to keep your composure, keep your poise," Flynn said. "We just stayed confident. We really picked it up defensively with our man-for-man. I love playing man-for-man defense. They were kind of picking our zone apart. When the coach went to man it was all or nothing. We just really gutted this game out."
Kansas (3-1) won its first three games by an average of 24 points, holding opponents to a combined 27 percent shooting. The Jayhawks played their best game of the season Monday night in the CBE semifinals, beating Washington 73-54 in their first real test.
But the defending national champs don't have a lot of experience, returning one starter, adding seven newcomers. A team this young is going to play in spurts, particularly this early in the season.
The Jayhawks sure did against Syracuse, turning what looked like another rout into a tight game with bad passes and poor shots.
Sherron Collins had 21 points, Tyshawn Taylor 17 and Cole Aldrich had 15 points and 13 rebounds for Kansas. The Jayhawks missed eight of 11 shots in overtime and 11-for-20 on free throws to lose in Kansas City for the first time in 29 games.
"At times, we looked pretty good, but we lost our composure for a couple stretches and those couple stretches allowed Syracuse to get back in it, no doubt about it," Kansas coach Bill Self said.
Syracuse trailed 51-38 when it went on its run, finally taking a 57-56 lead with just over 8 minutes left on Andy Rautins' 3-pointer from the corner.
The Jayhawks put together a small spurt behind Taylor to go up 67-60, but Syracuse still wouldn't go away, pulling within two with just under 2 minutes left. Kansas went up 71-69 on two free throws by Aldrich, then were ahead by three when he went 1-of-2 from the line with 20 seconds left.
Syracuse got the ball to Flynn, who dribbled around Aldrich and hit a 3-pointer from the wing to tie it at 72-all. Collins had a shot to win it, but his fadeaway from the baseline sailed long.
"It's all tough to swallow. Syracuse is a heck of a team. We gave each other a great battle," Aldrich said. "It was one of those that you look back and go 'man.' Every game can come down to one possession. There's a lot of possessions that could have made us not in that situation."
Syracuse probably wouldn't have had a shot if it weren't for Flynn.
The flashy freshman struggled in the first half for the second straight game, getting six points on 1-of-4 shooting. He became more aggressive in the second half, knocking down 3-pointers, turning steals into breakaway dunks.
Flynn scored 17 points in the half, finishing 6-of-12 from the field, adding five assists and three steals.
"I think he shows up at halftime," Boeheim said. "He was spectacular in the second half -- about as good as it gets, offensively and defensively."