THE HARTFORD H.O.F. SHOWCASE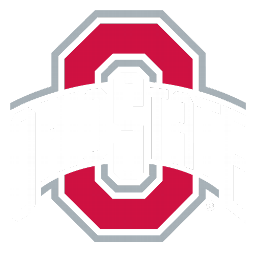 Upstart Buckeyes stay undefeated by surprising Notre Dame
INDIANAPOLIS -- Drive after drive, Evan Turner showed no hesitation, no fear to take the ball inside against Notre Dame's big men.
The 6-foot-7 sophomore, equally adept handling the ball and challenging for a rebound, scored a career-high 28 points Saturday and Ohio State spoiled Luke Harangody's return to the lineup with a 67-62 victory over the Fighting Irish, the unbeaten Buckeyes' second straight upset of a ranked opponent.
"I've been driving [to the basket] ever since I was a kid. It's not my first rodeo," said Turner, who was 11-of-16 from the field and had 10 rebounds, five assists and two steals, all team highs. "I practice how I play. If I drive, if I see someone, I kick it out; if I don't, I just go ahead.
"I can't second-guess anything I do. If you second-guess anything, that's when you mess up."
Turner also had a game-high six turnovers, but that was the only thing he messed up.
Harangody, who was back after missing two games with pneumonia, led Notre Dame (6-2) with 25 points and 16 rebounds, but Ohio State (5-0) took a 30-28 lead at halftime and built the margin to as many as 10 points in the second half.
A 3-pointer by Tory Jackson pulled Notre Dame within 63-62 with 26 seconds to go, but Turner and Jeremie Simmons hit two free throws each in the closing seconds.
Freshman B.J. Mullens added a season-high 11 points for the Buckeyes, who were coming off a 73-68 upset at Miami (No. 22 ESPN/USA Today, No. 21 AP), when the Buckeyes came from 14 points down at halftime.
"After Miami, we talked about how that game gets us no points against Notre Dame," Ohio State coach Thad Matta said. "But we talked about the challenge and the opportunity we had this week. ... We got better this week, but by no stretch are we where we want to be."
Turner had 19 points, all in the second half, against Miami. His 28 on Saturday topped his previous career high of 21 against Tennessee last season.
"He made big plays down the stretch for us," Matta said. "One thing we talked about was where we could take advantage of Notre Dame, and he had a pretty good read of what we were talking about."
Harangody, the Big East player of the year last season and a preseason All-America, lost 12 pounds during his illness and returned home to Schererville, Ind., during his recovery last week. He rejoined the Irish for practice on Thursday, was given the OK to play on Friday and was back in his familiar spot in the lineup for tip-off on Saturday in the second game of the Hartford Hall of Fame Showcase doubleheader at the new Lucas Oil Stadium.
"I felt good in practice," he said. "Once I got out there, it was easy to forget about everything else. Toward the end of the game [I felt tired], but overall I felt pretty good out there."
Following No. 5 Gonzaga's 70-54 victory over Indiana in the first game, Harangody got the Irish off to a quick start against the unranked Buckeyes.
He had two baskets, two free throws and four rebounds during an 8-2 start, but the Irish couldn't hold the lead. A basket by Mullens, a 3-pointer by David Lighty and a steal and layup by Turner gave Ohio State its first lead at 17-15.
There were two more lead changes and three more ties before a basket by William Buford and a fast-break layup by Mullens gave Ohio State its biggest lead of the half, 30-26. The Buckeyes had a chance to widen the lead in the closing seconds of the period, but Harangody stole the ball and hit a layup to cut the halftime lead to two.
Kyle McAlarney, who averaged 32.7 points over the past three games, was 1-of-6 from the field and had two points and only Harangody had more than three points for the Irish in the first half.
"They got us out of our offensive rhythm," McAlarney said. "We weren't in a good flow, weren't scoring well."
A basket by McAlarney pulled the Irish within 38-37 early in the second half, but Ohio State steadily pulled away and took a a 58-48 lead after two free throws by Turner and a blocked shot and fast-break layup by Lighty. A 3-pointer by Jackson brought Notre Dame within 61-59, and the Irish had a chance to tie, but Harangody missed three shots over the next two minutes and the Buckeyes held on for the win.
"Even though we turned it over only 10 times, it probably prevented us from attacking the press," Notre Dame coach Mike Brey said. "And their second shots really hurt us. We probably didn't deserve to win. Ohio State outplayed us and deserved to win."