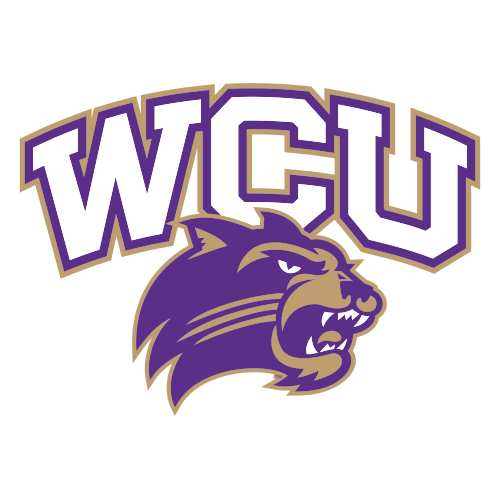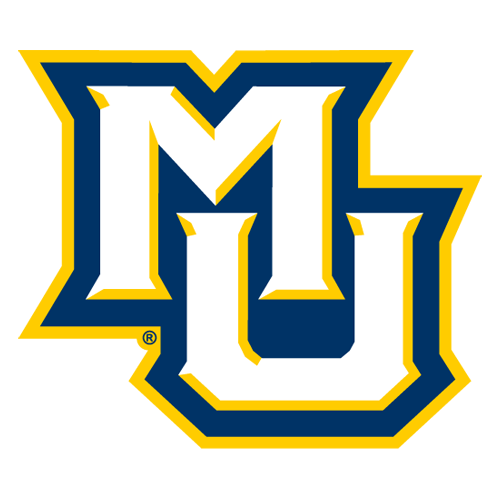 No. 23 Marquette runs away from Western Carolina behind Hayward's 27
MILWAUKEE -- If Lazar Hayward keeps this up, Marquette's reputation as a guard-oriented team might suddenly be up for debate.
Hayward scored a career-high 27 points and the Golden Eagles (9-2) beat Western Carolina 94-77 Friday night. The junior forward is Marquette's leading rebounder, but often has taken a back seat to the Golden Eagles' (No. 23 ESPN/USA Today, No. 24 AP) guards in terms of scoring -- until recently.
"Hopefully, I don't jinx it," Hayward said. "But I just think it's me attacking, playing the right way, my teammates getting me the ball."
After a recent string of big games, Hayward hopes to give opposing teams second thoughts about making guards Jerel McNeal, Wesley Matthews and Dominic James their main defensive priority.
"I think teams will definitely have to play us in the post, also," Hayward said. "And if they don't, I think we'll be able to do well inside."
Hayward took over just past the midway point of the first half, scoring all 12 points in a 12-4 run that extended Marquette's lead to 20 and put the game out of reach early for the Catamounts (5-4).
"I think 'Zar is a hard guy to guard," Marquette coach Buzz Williams said. "He becomes a harder guy to guard when our three guards are playing really well. We've tried to get him more touches in different spots on the floor, and I think he's getting into a rhythm."
McNeal scored 19 and Matthews added 18 for Marquette, which made a strong recovery from its loss at Tennessee on Tuesday night.
But Friday's victory, which came in front of a sparse crowd after a winter storm dumped 10-plus inches of snow on the Milwaukee area, might not be enough to keep the Golden Eagles from falling out of the Top 25.
Brandon Giles scored 17 to lead Western Carolina, which has lost two straight.
"We struggled to shoot the ball early, and they were just lights-out in the first half," Catamounts coach Larry Hunter said.
Especially Hayward, who showed his versatility in Marquette's decisive first-half run.
With the Golden Eagles already leading 19-7, Matthews stole the ball and passed it ahead to Hayward, who scored a layup in traffic. Showing decent outside touch for a big man, Hayward then hit a 3-pointer from the top of the key.
Then he leaped to block a layup attempt by Western Carolina's Kendall Russell -- something Williams wants to see more of.
"He's getting better," Williams said. "We need him to get better defensively, because he's going to guard some of the best players in the country."
After the block, Hayward hit two free throws after being fouled on the other end to put Marquette up 26-7. The Catamounts' Blake Gallagher scored to break Hayward's personal 7-0 scoring run, but Hayward scored again at the other end.
"We can't stop that guy," somebody on the Western Carolina bench muttered.
He was right.
After a basket by Western Carolina's Harouna Mutombo, Hayward hit another 3-pointer to put the Golden Eagles up by 20 points with 6:45 left in the first half. Then Hayward provided the assist as Patrick Hazel scored on Marquette's next possession.
Hayward is coming off big games in Marquette's recent victories over in-state rival Wisconsin and Indiana-Purdue-Fort Wayne. He also had 14 points and seven rebounds in the loss at Tennessee.
Another plus: Marquette, a team that shoots a lot of free throws but doesn't always make them, shot 78.1 percent from the line Friday.
But it wasn't all smiles afterward for Williams, who said he wasn't happy with his team's letup in the second half and offered harsh assessments of freshman center Chris Otule and sophomore forward Joseph Fulce.
Both players saw their first action of the season after sitting out the first 10 games with injuries, and neither performed very well. In fact, Williams said both were "really, really bad."
"They're not ready to play," Williams said. "They haven't earned the right to play."
But Williams said the team will need them to contribute later in the season, so he had to work them in Friday.
"It's good to have them, and we need them to get better," Williams said.
BMO Harris Bradley Center
8:30 PM, December 19, 2008
Capacity: 18,717
2022-23 Southern Conference Standings
2022-23 Big East Conference Standings
Men's College Basketball News