Men's Basketball Champ. - Midwest Region - 1st Rd AT OMAHA NE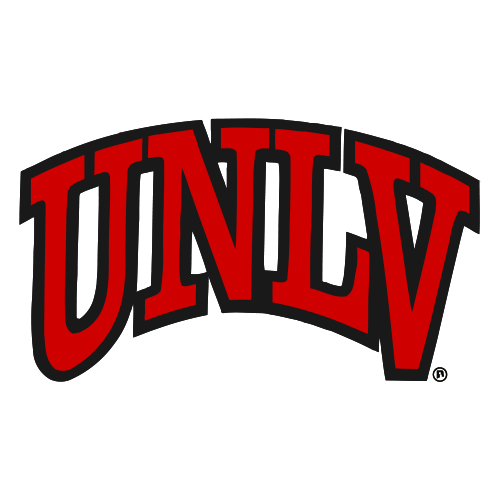 UNLV forces 20 turnovers, holds Kent St. to 10 first-half points in first round win
OMAHA, Neb. (AP) -- In a flash, UNLV knocked Kent State out of the NCAA tournament.
The Runnin' Rebels exploited the Golden Flashes' miserable first half, tying a tournament record by holding them to just 10 points the first 20 minutes of a 71-58 victory in the first round Thursday.
The ninth-seeded Mid-American Conference champions averaged a turnover a minute the better part of the first half, went almost eight minutes without a point and trailed 31-10 at half. And that was with UNLV shooting under 40 percent and committing nine turnovers of its own.
The 10 points were the fewest since Wake Forest scored that many against Butler in 2001.
"The first half of basketball was just so unlike how we played all year," Kent State coach Jim Christian said. "We just came out and played with no confidence and just made silly mistake after silly mistake."
Joe Darger made four 3-pointers and had 18 points, Wink Adams added 17 and Rene Rougeau had 12 points and 10 rebounds.
"All season we've been kind of starting off slow," Adams said. "Tonight we just wanted to come out and start off fast on the defensive end and let it dictate the offense."
Kent State played evenly with the Rebels in the second half, committing only three of its 20 turnovers, but by then it was too late. After winning 11 of its previous 12 games, its tournament was over.
UNLV (27-7) advanced to play top-seeded Kansas in the Midwest Regional on Saturday, hoping to put together another magical ride. Last year the Rebels won their first two games, including an upset of second-seeded Wisconsin, before Oregon stopped them in the regional semifinals.
This year's team has four new starters and a new look. But if the foundation of last year's team was talent, this year's is built on grit.
That was never more evident than when Rougeau slid on the floor in successful pursuit of his own missed layup -- when the Rebels were up by 20 in the first half.
"I really felt good about the way our guys opened the ball game," UNLV coach Lon Kruger said. "I thought we were really sharp defensively, talking well, making aggressive switches and getting a lot of the loose balls."
The Flashes (28-7) turned over the ball eight times the first eight minutes. Consecutive possessions ended with a 10-second violation, steals by Corey Bailey and Rougeau, and with Mike Scott clumsily hitting the bottom of the backboard on a layup attempt.
On the other end, there was Adams hitting a 3-pointer and Rougeau and Curtis Terry finishing drives. Usually. The Rebels missed their share of easy ones, too, but the Flashes were so agonizingly bad that it didn't matter.
Scott led the Flashes with 14 points and 10 rebounds. Haminn Quaintance and Chris Singletary scored 12 apiece, and Al Fisher had 10.
Fisher, the MAC player of the year, missed eight of his first nine shots, none worse than a botched open layup that Quaintance followed with a miss of his own on the putback try.
A moment later, there was Terry blocking Fisher's jumper in the lane, then converting Rougeau's long pass for a lay-in.
When Adams intercepted Quaintance's careless outlet pass, he froze in frustration at midcourt, bending over and clutching the bottom of his shorts as the play went the other way.
"When they just don't quite have it going, it's important to widen the lead as much as you possibly can during that time," Kruger said. "Because once they turned it around in the second half, they showed that the two clubs were pretty even."
Sympathy seemed to set in late in the first half when the crowd -- even some of the folks on the UNLV side -- let out a loud and perhaps sarcastic cheer when Singletary broke a Kent State scoring drought that lasted 7:38.
"We couldn't seem to buy a basket," Scott said. "They weren't doing anything too sophisticated that we couldn't stop. They shot 39 percent in the first half. We were 2 feet from the rim and missing, just point-blank shots. I think we were a little too wound up."
The Flashes closed within 13 late in the second half, but stinging reality hit with under a minute left when Scott struck the side of the backboard with a baseline jumper.
The Rebels shot 51 percent from the field but committed 19 turnovers, one fewer than the Flashes.
After shooting 20.8 percent (5-for-24) in the first half, the Flashes finished at 35.6 percent after making 16 of their last 35 shots.
"We knew that there was no possible way that we could have played worse," Quaintance said of the first half. "So we felt we had to keep fighting and try to make it a game. Unfortunately, we never did quite make it a game."
CHI Health Center Omaha
Capacity: 17,352
2022-23 Mid-American Conference Standings
2022-23 Mountain West Conference Standings
Men's College Basketball News