MEN'S BASKETBALL CHAMPIONSHIP - MIDWEST REGION - 1ST ROUND AT TAMPA FL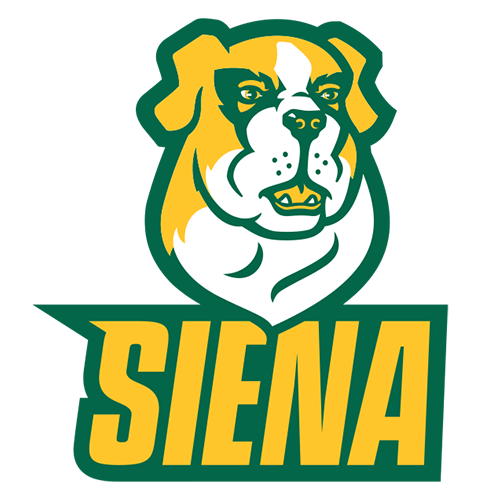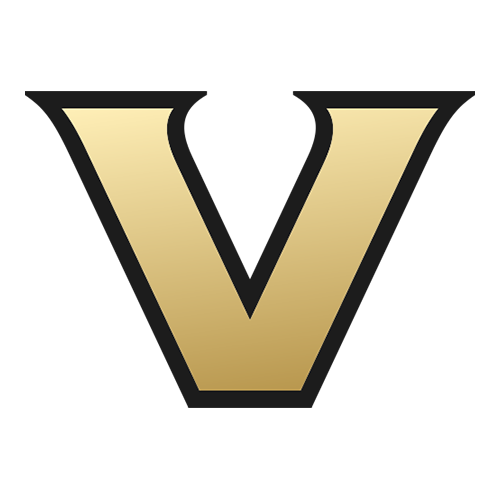 Siena upsets Vandy, becomes first MAAC team to make second round since '04
TAMPA, Fla. (AP) -- Privately, some Siena players wondered in recent days whether their counterparts on the Vanderbilt roster knew any of their names.
If the Commodores didn't, they surely do now.
Kenny Hasbrouck and Tay Fisher personally saw to that, and the Saints have another colossal upset to add to their tiny school's NCAA tournament legacy.
Hasbrouck scored 30 points and Fisher added 19 on 6-for-6 shooting from 3-point range as 13th-seeded Siena stunned 4-seed Vanderbilt 83-62 Friday night in the first round of the Midwest Regional. The Saints (23-10) never trailed, became the first Metro Atlantic Athletic Conference team to reach the second round since Manhattan in 2004, and will play either Villanova or Clemson on Sunday.
"I really don't consider it an upset," Fisher said. "I have confidence in my team, and I knew we could hang with anybody in the country."
Until now, Siena's program was best-known for a first-round upset of Stanford in 1989 -- a 14 seed over a 3. This one might have been just as shocking, considering it came against an SEC team that reached the round of 16 last year and had aspirations of doing at least that much this year.
But this might not have been a surprise.
After all, it was in Tampa, which might have gained a reputation as a bracket-busting sort of town. Earlier Friday, two other unheralded underdogs pulled off upsets on the same floor where Siena won: 12th-seeded Western Kentucky beat fifth-seeded Drake, and 13th-seeded San Diego ousted fourth-seeded Connecticut.
Turns out, everything did not go according to the Saints' plan.
"Actually, we wanted to be the first upset of the day," Hasbrouck said.
They'll gladly settle for this, though.
"It's been a long journey to get here," Siena coach Fran McCaffery said.
A.J. Ogilvy scored 18 points for Vanderbilt (26-8), which got 13 from SEC Player of the Year Shan Foster -- who became the 22nd player in SEC history to eclipse 2,000 points -- and 10 from Ross Neltner. The Commodores came into the tournament more than a little miffed that they were widely picked to be a first-round upset victim and insisted they wouldn't look past Siena.
Vanderbilt simply couldn't stop Siena, either.
"All season long, I didn't get this team to play defensively the way it had to play on a consistent basis for us to win, the way we wanted to win," Vandy coach Kevin Stallings said. "Again, 26-8 is not a terrible year. But we just never were consistent defensively, and again, that's my responsibility. Completely my responsibility. I just wasn't able to push the right buttons."
The Commodores got two straight baskets from Keegan Bell and drew within 50-43 with 13:20 to play, but never got any closer the rest of the way. Vanderbilt never got its perimeter game going, shooting 4-for-20 from 3-point range, and didn't exploit its size advantage inside.
When Alex Gordon air-balled a 3-point try with 1:25 left and Vandy in a 19-point hole, the Commodores knew it was over and stopped fouling, allowing the celebration to begin in earnest.
After the final buzzer, McCaffery picked Fisher up in a hug at midcourt, hoisted him in the air and held him there for several seconds. More than 30 minutes later, when the Saints returned to courtside to watch Villanova-Clemson, their fans lauded them with another standing ovation as players snapped photos and took video, as if any of them would forget this moment.
"You better believe it," forward Josh Duell said. "We knew what we were coming here for."
A team that was 6-24 three years ago when McCaffery arrived is now in the round of 32, a timetable even the coach finds mildly surprising.
"We were not in awe of what we were going to face," he said. "I think we proved that."
Foster didn't get his first shot until 15:55 remained in the first half, and by then, the Saints were already off and running.
Moore hit a 3-pointer and Franklin scored inside for a quick 15-6 Siena lead, prompting the green-and-gold-clad backers who made their way from New York's capital region to start roaring.
Then Fisher -- who hit six 3-pointers in the MAAC championship game, which was Siena's ticket to the NCAAs -- began coming up big.
The smallest player on either roster, generously listed at 5-foot-9 and 162 pounds, hit three straight 3s in a span of 3:45 to stretch Siena's edge to 26-13, and when he made a free throw with 8:15 left in the half, the Saints had a 31-15 lead.
"We were well prepared for what they were going to do," Foster said. "Our defense just wasn't up to par today. And anytime you don't play well defensively in the NCAA tournament, you get beat."
Vanderbilt kept finding ways to draw closer.
Siena kept finding ways to seem unfazed.
The Commodores peeled off five straight points to get their crowd into it; Hasbrouck silenced them with a three-point play. Neltner and Foster scored consecutive baskets; Hasbrouck answered with a 3-pointer, steal and dunk in a 13-second span. When Vanderbilt drew within nine on a pair of free throws by Ogilvy with 40 seconds left in the half, Siena answered yet again.
Naturally, it was Fisher. Siena's only senior hit his fourth 3 of the half -- on as many attempts -- with six seconds left, and the Saints marched into intermission with a 46-34 lead.
"Obviously, Tay was phenomenal," McCaffery said.
The Saints came in oozing confidence, in large part because they knew the Commodores just aren't the same away from home.
On its own floor this season, Vanderbilt was 19-0, averaging 85.1 points and outscoring opponents by 11.7 per game. Away from home, Vandy dropped significantly in every department -- with a 7-7 record and a 74.4 scoring average and actually getting outscored by 1.2 points per outing.
The road jinx struck Vandy again Friday.
And now the Commodores are heading home for the season.
"We congratulate Siena," Stallings said. "They were the much better team today."