Men's Basketball Champ. - South Region - 1st Rd AT ANAHEIM CA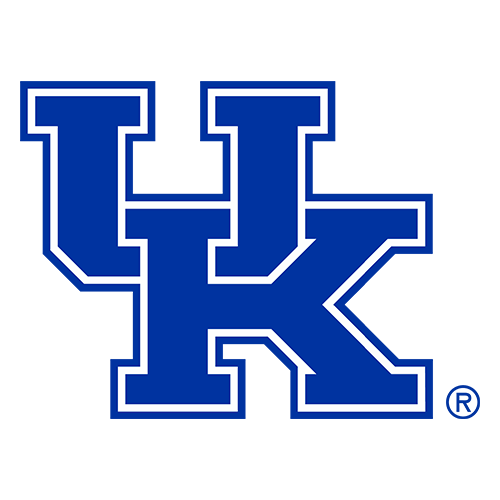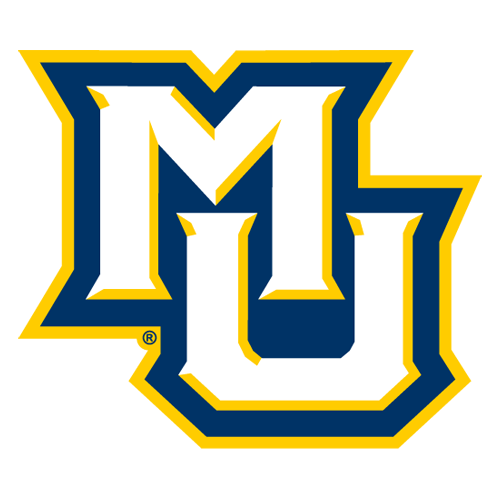 McNeal, Marquette get by Kentucky, nab first tourney win since 2003
ANAHEIM, Calif. (AP) -- After first-round flameouts in their last two NCAA tournaments, the Marquette Golden Eagles vowed to stick around this time.
They're headed to the second round after defeating Kentucky 74-66 in the South Regional opening round on Thursday.
Jerel McNeal scored 20 points and Wesley Matthews hit eight free throws in the final 31 seconds to help the Golden Eagles survive a 35-point performance by Kentucky's Joe Crawford, who matched a career high before fouling out.
Sixth-seeded Marquette (25-9) earned its first NCAA tournament victory since 2003, when it beat Kentucky in the regional final.
That Marquette team had Dwyane Wade. This one has a group of tested veterans who have learned to play under pressure.
"We've grown so much just since my first year here," said McNeal, a junior from Chicago who has started all 94 games of his college career. "We had spurts through those 40 minutes that weren't always the best Marquette team that we could put out there, but the most important thing, we just stayed with it. Nobody dropped their heads."
Crawford may have felt like dropping his head when he fouled out in the final seconds. But Marquette's Dominic James walked over and offered consolation.
"I mean, you saw the performance out there, and he put his heart out there on the floor," James said. "So out of respect for him and his teammates, I just told him to keep his head up and keep playing the game that he loves."
Crawford, a senior, was disheartened to see his college career end in defeat.
"I came here to win," he said. "That's what I wanted to do. So I'm just kind of sad right now because, you know, I feel like we had a good chance and I'm just kind of down right now."
For Kentucky (18-13), the loss caps an uneven season. The Wildcats overcame a 7-9 start, including a loss to Gardner-Webb, and won 11 of their last 14 to slip into the bracket
"It was a tough loss for us," first-year coach Billy Gillispie said. "We came here intent on winning, like everybody else does."
Ramel Bradley, another senior, added 19 for the Wildcats, whose record 49th NCAA tournament appearance was brief.
Playing a combined 79 minutes, Crawford and Bradley scored 54 of Kentucky's 66 points. Only one other Wildcat -- Perry Stevenson -- made a field goal.
Gillispie said the Wildcats will miss Crawford and Bradley.
"You hate to see those guys walking out of here for the last time," Gillispie said. "They've made a definite mark on Kentucky basketball, which is the best tradition in the history of the sport."
Marquette's tradition isn't bad, either, especially when it comes to beating Kentucky in March.
The Wildcats and Golden Eagles met for the 10th time in the NCAA tourney's most-played matchup. Marquette is 6-4 in the series, and Crean has won both of his tournament games against Kentucky.
The Wildcats played without leading rebounder and No. 2 scorer Patrick Patterson. Kentucky went 2-3 after losing the star freshman to a season-ending ankle injury.
"I thought the longer we played, the more we'd miss Patrick," Gillispie said.
As it turned out, Crawford was almost enough for the Wildcats.
Kentucky cut it to 66-63 on Crawford's 3-pointer from the top of the key with 38 seconds left.
After Matthews hit two free throws, Bradley hit a 3-pointer from the corner to get the Wildcats within two with 22 seconds remaining.
Matthews made two more free throws, then stole the ball and hit two more from the line to ice the game.
"It was just a matter of going up there and making them," said Matthews, a career 77.6 shooter from the line. "It's easy to make them when your whole team and coaches have this confidence in you, and coach is drawing up the play to give me the ball in that position."
Marquette knew Kentucky would run its offense through Crawford but seemed powerless to stop him. Crawford hit 13-of-22 shots from the floor while his teammates went 10-for-26. He hit 5-of-8 from beyond the arc and 4-of-8 at the line.
"He earned his baskets," Crean said. "He's a great player. We will see him in Milwaukee. I don't know if he'll be a Buck, but there's 29 or 30 other teams he can play for."
In the end, though, Crawford needed a lot more help than he had.
"We had a lead and didn't want to lose it," Matthews said. "They threw their punch and we threw ours right back."