MEN'S BASKETBALL CHAMPIONSHIP - WEST REGION - 1ST ROUND AT TAMPA FL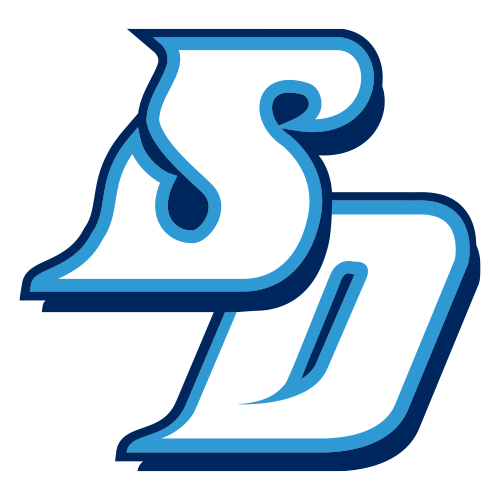 | | 1 | 2 | OT | T |
| --- | --- | --- | --- | --- |
| USD | 34 | 26 | 10 | 70 |
| CONN | 29 | 31 | 9 | 69 |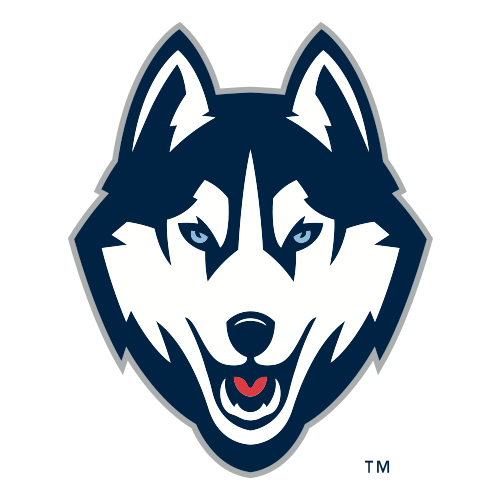 Jackson's jumper with 1.2 seconds left in OT knocks out No. 4 UConn
TAMPA, Fla. (AP) -- San Diego's Rob Jones didn't even bother leaving his feet when the ball was tossed up to start the game.
The 6-foot-6 forward knew he didn't have a chance against Connecticut's 7-foot-3 center Hasheem Thabeet.
When the same thing happened to begin overtime, Jones jumped so high he nearly got the tip -- a clear indication of how confident the Toreros had become. They were even more fearless in the final seconds.
De'Jon Jackson hit the biggest shot in school history -- a long jumper with 1.2 seconds left in overtime -- and 13th-seeded San Diego beat No. 4 seed Connecticut 70-69 Friday in the first round of the NCAA's West Regional.
"The thing I put on the board: Don't let them get a sniff that we're two equal teams," UConn coach Jim Calhoun said. "We allowed them to believe that it wasn't going to be what everybody said it was going to be."
Instead, UConn is heading home much earlier than expected. The Huskies (24-9) hadn't lost in the first round of the NCAA tournament since 1979 and never during Calhoun's 22 seasons.
San Diego, meanwhile, got its first tournament victory in four tries. The Toreros (22-13) advanced to play No. 12 Western Kentucky in the second round.
And if Brandon Johnson and Gyno Pomare play like they did against Connecticut, the small, Southern California school known mostly for its scenic ocean views could be in for an extended tournament stay.
Johnson had 18 points, five rebounds, four assists and three steals. Pomare had 22 points on 10-of-12 shooting.
Together, they gave UConn all it could handle, especially after leading scorer A.J. Price left the game with a knee injury.
But both of San Diego's stars fouled out in overtime.
Jackson picked up the slack. He drove right on Jerome Dyson, stopped a step inside the arc, then sank the biggest shot of his career.
The celebration had to wait, though.
UConn had one final chance, but Jackson intercepted the inbound pass. The Toreros rushed the court, mobbed their hero and then celebrated in front of a small group of fans who traveled cross-country to see them make history.
Ole! Ole! Ole!
"This feeling right now, I can't even explain it," Jackson said. "It's like the best feeling I've had in my life."
Jeff Adrien had 18 points and 12 rebounds for UConn, which ended an inconsistent season with another up-and-down performance.
The Huskies had an excuse in this one. They played most of the game without Price, who Calhoun said may have torn his anterior cruciate ligament.
The junior point guard landed awkwardly on his knee while driving to the basket with 9:39 to play in the first half. He was carried off the floor, examined on the bench and then helped to the locker room for more tests.
He briefly returned to the bench on crutches, but wasn't around for the start of the second half.
The game was tied at 16 when Price fell. Without him, San Diego pulled out to an 11-point lead early in the second half and UConn was left without its top playmaker in overtime.
The Huskies turned to Dyson down the stretch and in the extra frame.
He sank two free throws with 10.4 seconds to play in regulation, tying the game at 60 and sending it to overtime. He finished with 14 points.
"Jerome was fearless," Calhoun said.
Thabeet added 14 points, six rebounds and four blocks for the Huskies.
Some thought San Diego might get pushed around in this one, especially since Pomare and Jones were giving up at least 7 inches to Thabeet.
But there was just one embarrassing moment for the Toreros.
It wasn't when the 6-foot Johnson walked to center court during pregame introductions and shook hands with Thabeet, who was 15 inches taller. Johnson came away laughing.
And it wasn't when Thabeet swatted two of Johnson's shots into the front row early in the game.
It came when San Diego's dance team ran lined up to perform early in the game and waited more than a minute for the music to start.
When it finally began, it wasn't the right track, so the dancers sheepishly stood up and started chanting, "Go San Diego."
The players certainly answered the call, adding UConn to their growing list of upset victims that includes Kentucky, Gonzaga and Saint Mary's twice.
"This group has been very tough here these last two months," coach Bill Grier said. "We've won a lot of close games. They know how to win. ... This group has found a way to get it done."
2022-23 West Coast Conference Standings
2022-23 Big East Conference Standings
Men's College Basketball News