Men's Basketball Champ. - West Region - 1st Rd AT WASHINGTON DC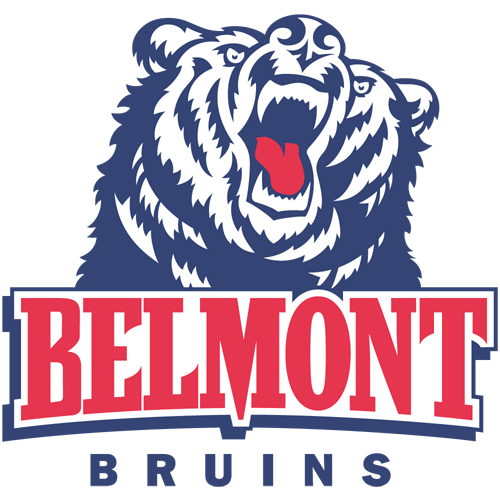 Henderson's layup, Nelson's steal save Duke from upset loss
WASHINGTON (AP) -- There it was, plain as could be on the overhead scoreboard, orange numbering on a black background: As the closing seconds ticked away Thursday night, Belmont was beating Duke.
Read that again, slowly: No. 15-seeded Belmont was beating No. 2 Duke. Belmont, the Atlantic Sun Conference school with zero NCAA tournament wins to its credit, was leading Duke, the Atlantic Coast Conference school with three national championships on its resume.
And yet it was not to be.
Using every last one of Gerald Henderson's 21 points, including the go-ahead basket with 11.9 seconds left, and one key steal by DeMarcus Nelson, Duke barely avoided what would have been a monumental upset, edging Belmont 71-70 in the first round of the West Regional.
"The last two or three minutes, I was sitting there thinking, 'We're really in this game.' We were so close to winning," Belmont's Henry Harris said. "There's a bit of amazement in your brain, just sitting there: 'Wow!' "
Teeny, tiny Belmont was long past wondering whether one of the biggest upsets in college basketball history was possible. Turns out, so was mighty, mighty Duke.
Yes, it occurred to the Blue Devils, too, that the seemingly impossible might somehow suddenly be possible.
"We wouldn't be human if it didn't," Duke guard Jon Scheyer said. "We knew the situation. There was so much pressure on us. Pressure to win. Ninety percent of the building wanted us to lose."
Instead, Duke (28-5) snapped a two-game tournament losing streak and advanced to face West Virginia, a 75-65 winner over Arizona, on Saturday.
It was much tougher than anyone could have expected beforehand, considering the pedigrees of the participants and this little tidbit: Only four times has a No. 15 defeated a No. 2 in the tournament.
But Belmont used a mix of backdoor cuts and headiness down the stretch to keep things close.
"Watching them on tape, they looked really good," said Duke coach Mike Krzyzewski, who extended his record to 69 career tournament victories. "Watching them in person, they're even better."
And so the Bruins (25-9) stayed in the game, repeatedly clawing back from deficits as large as 10 points.
Duke led 42-35 at halftime, an edge built at the foul line, where the Blue Devils were 11-for-15, and the Bruins were 2-for-4. Otherwise, in nearly every regard, Belmont played Duke even for those first 20 minutes. The field-goal stats were exactly the same: 14-for-29.
Duke pulled ahead 51-41 in the second half, but Belmont came back with a 9-0 run. Duke padded the margin again, but Belmont responded with an 8-0 spurt. Duke led 69-65 with 2:40 left, but Andy Wicke made a 3-pointer to cut it to one.
And after a Duke miss, Justin Hare grabbed the rebound, was fouled, and made both free throws to give Belmont the lead -- the lead! -- with 2:02 left in the game. It was 70-69, Belmont, right there for everyone to see, and the crowd was roaring.
"That was really the most exhilarating feeling that I've ever had coaching. That's when I thought we were going to go all the way," said Belmont coach Rick Byrd, whose team was routed by UCLA and Georgetown in its other NCAA appearances. "At first, you hope to be competitive. Then you hope, 'Don't beat us by 20.' And that never really happened. It became like a regular-season Atlantic Sun game, really."
Alas, on this night, on the verge of beating one of the sport's most storied programs, Belmont would not score again.
It would be Henderson's driving basket with 11.9 seconds left that erased Belmont's final lead.
Then, with Belmont inbounding the ball under its own basket, Alex Renfroe tried to throw a lob pass that was intercepted by ACC defensive player of the year Nelson. He missed at the line, Belmont got the rebound, and had one final chance to make history. The Bruins got the ball in safely this time, with 2.2 seconds left, and their leading scorer, Hare, got a good look at the basket from about 35 feet away.
"It felt good," Hare said later.
But the shot was a tad long. The ball bounced off the iron. Hare winced.
Duke, meanwhile, celebrated as though it had won far more than an opening-round game -- something it actually failed to do a year ago, upset by Virginia Commonwealth.
Throughout Thursday, the teams' body language was telling at timeouts.
Belmont's players would be trailing, yet they skipped to the sideline and were met with high-fives, pats on the back and yells of encouragement. Duke's players, in the lead but hardly thrilled, trudged over slowly, some looking at the floor.
"We knew that on this night," Wicke said, "we could play with Duke."