MEN'S BASKETBALL CHAMPIONSHIP - WEST REGION - 2nd ROUND AT WASHINGTON DC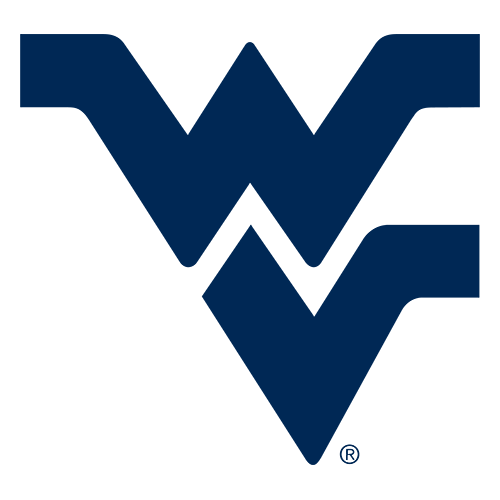 West Virginia's defense, rebounding send Duke to another early NCAA exit
WASHINGTON -- Back at his alma mater, back in the NCAAs, Bob Huggins looked and sounded just like the Bob Huggins everyone remembers.
He yelled. He groused. He drew an early technical foul. And he willed his No. 7-seeded West Virginia past second-seeded Duke.
Playing tough man-to-man defense, grabbing what seemed like every loose ball, West Virginia used Joe Alexander's 22 points and 11 rebounds and all sorts of contributions from unlikely sources for a 73-67 victory over Duke on Saturday, getting to the NCAA tournament's round of 16 in Huggins' first season.
"His passion, his lack of fear, is something we try to put out on the court," said Alex Ruoff, whose 17 points included a 3 at the shot-clock buzzer that tied the game at 37 in the second half. "When you see that passion on the sideline, the last thing you want to do is let that man down."
While the Mountaineers (26-10) will face No. 3-seed Xavier in Phoenix on Thursday, the Blue Devils (28-6) must deal with a second consecutive early exit.
Every year from 1997 through 2006, Duke was a participant in the round of 16. Every single year. It's a stretch that featured three trips to the Final Four and the 2001 national championship. But now Krzyzewski's team is on a two-year drought, having bowed out in the first round in 2007.
"No matter how well or how hard you're playing, you've got to put the ball in the basket," said Krzyzewski, whose team was held to 38 percent shooting and missed 15 consecutive 3-pointers in one stretch. "We didn't do that today."
Gerald Henderson scored 18 points for Duke. But DeMarcus Nelson had only six points on 2-for-11 shooting, a game after scoring two when the Blue Devils eked out a one-point victory over No. 15-seed Belmont in the first round.
This time, there was no escaping. Instead, Huggins could appreciate a quick personal comeback. This is, after all, a guy who was out of work two years ago.
He got fired at Cincinnati -- a school he led to the 1992 Final Four -- after a drunken driving arrest, then sat out a season before surfacing at Kansas State in 2007. He took that team to the NIT, losing in the second round.
Now he's back home in West Virginia, at the school he played for, and back among basketball's elite.
"People think I sit around and think about that stuff. I don't," Huggins said in the hallway outside his team's locker room, his voice nearly a whisper between bites of popcorn. "I don't think about the past. I mean, I try to learn from the past. But I don't dwell on the past."
And that is precisely the attitude he sought from West Virginia (26-10) after a first half in which is was outscored 34-29, went 0-for-6 on 3-pointers and missed -- by Huggins' count -- five layups.
The Mountaineers gathered at the break to hear about their failings.
And there was certainly some of that in Huggins' speech, delivered after his players heard a loud bang emanate from the coach's office. Some speculated it was the sound of a tossed chair, given that, as Ruoff put it, "He does that sometimes."
But Huggins actually offered a positive twist: "His message," Alexander said, "was that we couldn't play any worse and we were down by five."
If Huggins does anything, it's make his players believe, and West Virginia managed to force Duke into 15 consecutive misses from 3-point range and figured out a way to hold a 47-27 rebounding edge.
Huggins apparently got the best out of everyone.
Reserve guard Joe Mazzulla, all 6-foot-2 of him, had 11 rebounds to go along with 13 points and eight assists.
"The MVP of the game," Krzyzewski said.
When Alexander made a layup off the glass while getting fouled and then completed the three-point play with 14:38 left in the game, he put West Virginia ahead 40-38, its first lead since 4-3.
Mazzulla's drive down the lane made it 47-40 with under 12 minutes left, capping an 18-3 run. Duke called timeout, and Mazzulla screamed and pounded his chest, first with one fist, then the other.
Cam Thoroughman, a 6-foot-7 freshman who had 16 rebounds all season and postponed knee surgery to stay with the team in the tournament, grabbed two consecutive boards to keep one possession alive, then eventually made a layup for a 62-51 lead with 3½ minutes left.
"We're so small," Huggins said, "but we've learned to compete."
He forged that, perhaps, with his infamous three-hour practices, about twice as long as his predecessor John Beilein.
Alexander didn't know much about what he was getting into when Huggins arrived.
"The biggest thing that surprised me is how calm he is, most of the time," Alexander said. "He's notorious for being a yeller. Oh, he's a yeller. Big time. But most of the time, he's calm. And first, he's a teacher."