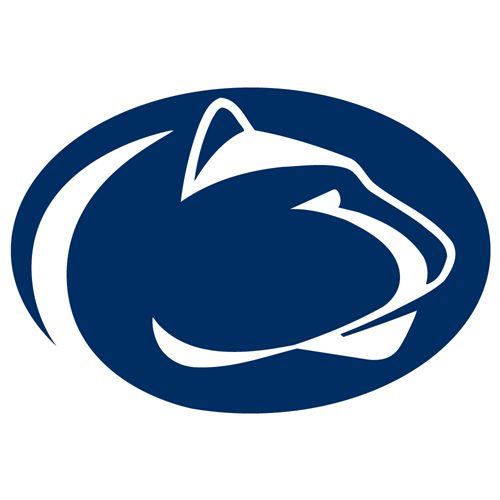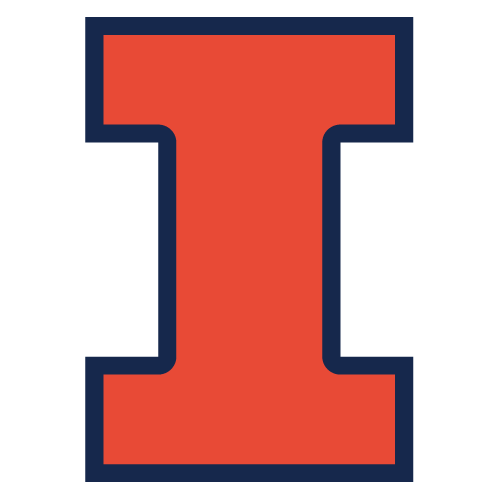 Battle helps Penn State prevail in defensive struggle
CHAMPAIGN, Ill. -- As the Assembly Hall emptied out, one hoarse fan shouted he wanted his money back.
Penn State coach Ed DeChellis seemed to understand, saying the game between his Nittany Lions and Illinois might have set basketball back a few years to the days of founder James Naismith.
Come to think of it, "Naismith probably rolled over several times," DeChellis said after Penn State's 38-33 victory over Illinois (No. 16 ESPN/USA Today, No. 18 AP) on Wednesday night.
Naismith might liked the score, which looked like something from a long-gone, pre-shot clock era.
But the game?
Probably not.
The teams' combined 71 points was the lowest total in Division I men's basketball since Monmouth beat Princeton 41-21 in 2005.
The Nittany Lions (19-8, 8-6 Big Ten) made just 28 percent of their shots, 13-46. During one 20-minute stretch, Penn State was just 3-for-26.
The Illini (21-6, 9-5) were no better, shooting 30 percent (15-for-50) and committing 15 turnovers.
"I think we thought we'd get it going and it never got going," Illinois guard Trent Meacham said. "We couldn't finish anything. It was just a long night, from beginning to end."
The end for Illinois came in the game's final 16 seconds, when Talor Battle made four free throws to seal the win.
Minutes earlier, it appeared the Illini would get the victory.
Illinois used a 13-4 run that spanned 11 minutes around halftime to take a 19-17 lead about 3 minutes into the second half. The run was fueled, as much as anything, by Penn State's eight turnovers during that stretch.
The Illini then opened the gap to 29-20 with just over 10 minutes left on back-to-back three-pointers by Meacham and sophomore Demetri McCamey.
Both brought an orange-clad crowd starved for points to their feet. Illinois was just 3-16 from 3-point range. But just as quickly as the Illini found their shooting touch they lost it and their edge.
Illinois made just one of its next six shots and turned the ball over three times in 6 minutes.
As a result, the Nittany Lions clawed back, taking the lead for good at 32-31 on a layup by Stanley Pringle with just over 4 minutes left.
"There weren't many clean looks. It was a great effort by us and we gave ourselves a chance," DeChellis said. "We haven't been scoring well so I told our kids to keep defending. I'm proud of our guys."
Penn State closed with a 14-2 run.
Battle, the game's leading scorer with 11 and the only player the score in double figures Wednesday, had six points during the run.
Chester Frazier and Meacham had seven points each to lead Illinois, which did not shoot any free throws -- the first time a team didn't have an attempt in a game at the 46-year-old Assembly Hall.
Illinois coach Bruce Weber blamed his team's failure to find inside shots.
"You can't settle for jump shots and have to make them guard you," he said. "I didn't think we're going to get a lot of free throws because we're a jump shooting team."
Aside from Illinois' free-throw drought, Wednesday's list of lows was long.
Neither team scored until Illinois forward Mike Davis' jumper more than 4 minutes into the game.
About 10 minutes in, both teams were still in single digits while shooting a combined 5-for-26 from the field. Shots fell short, sailed long and found enough rim to roll and bounce harmlessly -- and frustratingly -- away.
Illinois' point total was its lowest since a 33-31 loss to Minnesota in 1947.
"I told the other coaches the other day I wasn't sure how well we would play," Weber said. "But I could have never anticipated this."
The win was Penn State's third straight at the Assembly Hall, and kept the Nittany Lions in the chase for an NCAA tournament bid.
"No one is in the NCAA tournament yet," DeChellis said. "We have four games left to do something. We're all fighting for our lives."