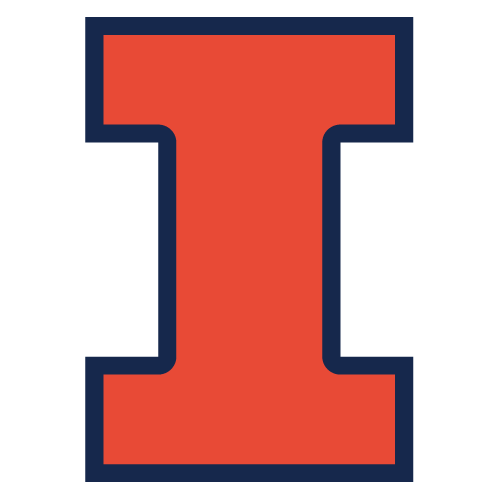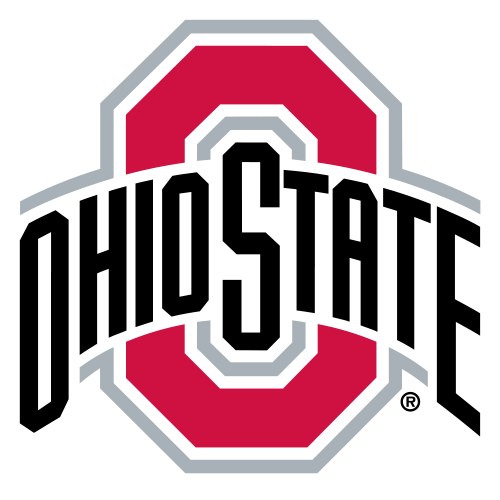 Illini's Davis leads stout effort from field vs. Ohio State
COLUMBUS, Ohio -- Illinois' players tried to stay away from watching any television this week. They knew their anemic offensive performance on Wednesday night was a punch line on all the sports highlights shows.
Four days after mustering just 33 points in a pitiful home loss, they had the last laugh.
The Illini (No. 16 ESPN/USA Today, No. 18 AP) placed three players in double figures, led by Mike Davis' 22 points, and shot 58 percent from the field in a 70-68 victory over Ohio State on Sunday.
Trent Meacham, who added 17 points, said he knew people were snickering at the Illini's ineptitude in that sorry 38-33 home loss to Penn State,
"Thirty-three points? That's hard to do," he said through a wide grin. "You watch the Phoenix Suns, they put up more than 33 points in a quarter!"
So the Illini committed themselves to being more efficient, more patient and at the same time more aggressive against Ohio State's 3-2 zone. And they had to forget their recent humiliation.
"It was definitely tough," said Davis, who was 11-of-14 from the field and had eight rebounds. "I didn't watch too much TV because I knew everyone was making fun of us. I just couldn't wait to get back out here on the court for this game because I wanted to show everybody we're a good team."
The victory kept the Illini (22-6, 10-5) alone in third place in the Big Ten and gave coach Bruce Weber his 150th win at the school. Weber improved to 150-53 in six seasons with the Illini and is 253-107 in 11 years as a head coach at Southern Illinois and Illinois.
"It would be an understatement to say we don't have a little different feeling than we had the other night," Weber said. "We couldn't make a basket on Wednesday night, and tonight we hit eight of our first nine. The biggest thing is how our kids reacted to the loss the other night. It was pretty depressing for the coaches. It was hard on [the players] also because it was a sad night."
Jon Diebler and Evan Turner each had 17 points and William Buford added 14 for Ohio State (17-8, 7-7), which has lost three straight close Big Ten games on the heels of winning four in a row. The Buckeyes fell to 5-5 against ranked teams.
The Buckeyes had one final chance to win but Turner's desperation 60-foot heave at the buzzer was well short.
"They didn't miss many shots," Turner said of the Illini, who were 9-of-17 on 3-pointers. "They hit big shots, key shots, with the [shot-clock] buzzer going off. They did what they needed to do to win this game."
Ahead by five at halftime, the Illini never let the Buckeyes regain the lead.
McCamey's rebound basket pushed Illinois' lead to 55-47.
Turner hit a foul shot for the Buckeyes before Chester Frazier hit one of the biggest shots of the game. With the shot clock hitting the final second, he launched a 26-foot that silenced the crowd momentarily and put the Illini up 58-48.
After Ohio State drew to 59-55, Frazier swished another 3 -- the two shots accounting for all six of his points.
Turner scored inside for his seventh and eighth consecutive points for the Buckeyes, and was fouled with 40 seconds left. His free throw spun out, but P.J. Hill -- Ohio State's smallest player at 6-foot-1 -- came in to tip the ball in to cut the lead to 67-65.
Meacham was fouled with 26.5 seconds left and the 91 percent free throw shooter hit both. McCamey added a foul shot before Diebler hit a 3 with 3.6 seconds left. After Meacham missed two foul shots with less than a second left, Turner's desperation two-hander was caught by Davis at the free throw line.
The victory gave the Illini their first three-game Big Ten road winning streak since winning 13 straight during the 2004 and 2005 conference seasons.
Illinois was never able to pull away from the Buckeyes, but then again the Illini doggedly refused to give up the lead.
"I thought they played very well," Ohio State coach Thad Matta said. "We made a good effort getting back into it, but we could never make the play to get the lead. That was probably the difference in the game. We were trying to play catch-up the whole time."