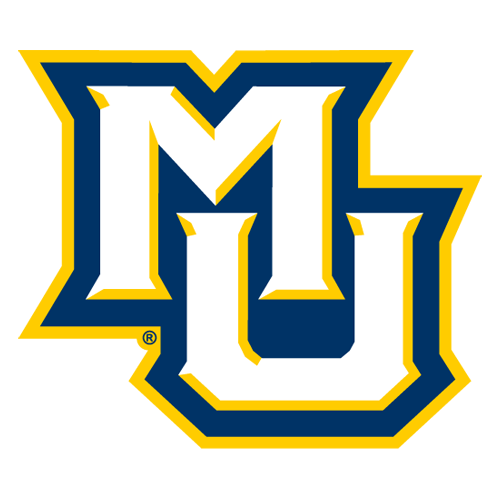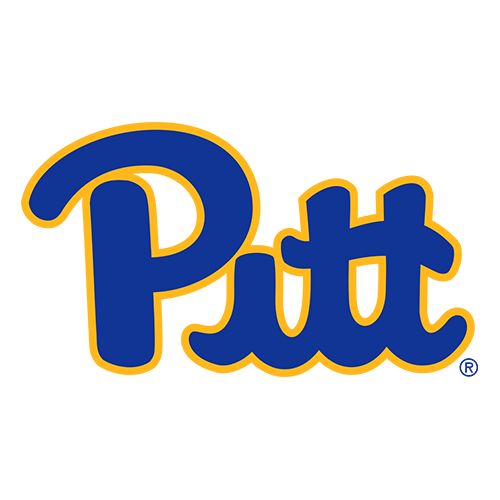 Blair keys deciding run for Pitt against Marquette
PITTSBURGH -- Not many teams are capable of hitting Pittsburgh (No. 4 ESPN/USA Today, No. 3 AP) with a 21-5 run like Marquette (No. 15 ESPN/USA Today, No. 13 AP) did to start the second half, the kind of can-you-answer-this surge that shifts momentum and leads to upsets.
There probably aren't many teams in the country that can respond the way the Panthers did, with a 10-minute stretch so overwhelming that it left opposing coach Buzz Williams shaking his head in admiration.
DeJuan Blair scored 23 points and was dominating inside during the Panthers' decisive 21-2 run after they fell behind by nine points early in the second half, and rallied for a 90-75 victory Wednesday night.
Pitt set up a Big East showdown against No. 1 Connecticut on Saturday that eventually might decide one -- or two -- of the four top seeds in the NCAA tournament.
The Golden Eagles (23-7, 12-5) startled Pitt by surging to a 57-48 lead with 15;56 remaining. However, the Panthers (27-3, 14-3) weren't flustered by the kind of turnaround they may see again in postseason play, quickly answering with a 9-0 run finished off by Blair's dunk to tie it at 57.
"We realized that even when they made that run and went ahead, that we were executing and doing things right," Pitt coach Jamie Dixon said. "We took good shots and didn't make them and, eventually, those good shots became makes and we were able to pull away."
Marquette couldn't find an answer to Pitt's inside-out game, with point guard Levance Fields pulling up for jumpers or making outlet passes to Blair and Sam Young for quick baskets before the Panthers made Marquette work for points at the other end.
"I thought we were right where we needed to be," Williams said. "For that 10-minute stretch, we could not make a basket and everything they made, it seemed, was in the paint. They're the best team I've ever coached against in the middle of the paint. That's how they're built, that's how they're coached."
Fields had 17 points and 10 assists, Young scored 18 points, Jermaine Dixon had 13 points and Gilbert Brown added 11 as Pitt won its 20th in a row at home and moved to 18-0 at the Petersen Events Center this season.
Jerel McNeal scored 23 points and Lazar Hayward had 22, but Marquette lost its third straight to a team ranked in the top six, all since senior point guard Dominic James broke a bone in his foot. Wesley Matthews added 16 points but Maurice Acker, filling it for James, was held to six in 29 minutes.
"Out mind-set is fine. We might not have beaten UConn with 'Nic, we might not have beaten Louisville with 'Nic, we might not have beaten Pitt with 'Nic," said Williams, refusing to blame the losses on the injury.
McNeal was 8-of-24 from the field after going 3-of-19 while scoring 10 points in the 62-58 loss to No. 6 Louisville on Sunday.
Tyrell Biggs put Pitt ahead to stay by scoring inside with 11:04 remaining, making it 63-61, and Fields converted a three-point play ahead of another close-range basket by Blair to make it 69-63. After that, Brown hit a 3 and added two long jumpers, Fields hit a fallaway and Blair made two free throws as a sellout crowd began chanting, "We Want UConn, We Want UConn!"
"You heard the crowd, they want UConn. We want them, too," Blair said.
The Panthers will get the Huskies again, the second time they have had a chance to knock off UConn while top-ranked this season. Pitt ascended to the No. 1 ranking after beating Connecticut 76-68 behind Blair's 22 points and 23 rebounds on Feb. 16 -- the first win in school history over a No. 1 team -- but fell out of the top spot this week after losing at Providence eight days later.
The Panthers led by as many as 10 points in the first half against Marquette and were up 43-36 at halftime before Marquette's big run.
"Basketball is a game of runs, and we knew we had it in us to come back," Brown said. "You've just got to know as a team, defensively and offensively, when it comes down to it, we're going to be back in the game and have a chance to win it."
The surge briefly quieted a loud, sign-waving sellout crowd that was revved up by the surprise pregame announcement that Pitt assistant coach Brandin Knight's No. 20 jersey would become one of only four retired by the school. The point guard led Pitt's resurgence from 1999-2003, twice leading the Panthers to Big East regular season titles.