BIG EAST MEN'S CHAMPIONSHIP - QUARTERFINALS AT NEW YORK NY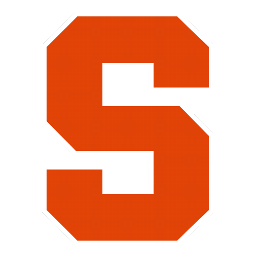 | | 1 | 2 | OT | T |
| --- | --- | --- | --- | --- |
| SYR | 34 | 37 | 56 | 127 |
| CONN | 37 | 34 | 46 | 117 |
Syracuse survives longest game in Big East history with epic win over UConn
NEW YORK -- Syracuse and Connecticut played a game for the ages Thursday night and into early Friday. When it was over, everybody in Madison Square Garden was exhausted and, except for the losing team, exhilarated.
Telling someone that Syracuse (No. 20 ESPN/USA Today, No. 18 AP) beat Connecticut (No. 4 ESPN/USA Today, No. 3 AP) 127-117 in six overtimes in the quarterfinals of the Big East tournament is equivalent to saying there's a star in the sky.
There's more, so much more.
"I've got no words," Syracuse coach Jim Boeheim said when asked to describe the second-longest Division I game ever. "I've never been prouder of any team I've coached."
There were the numbers, from the 3 hours, 46 minutes it took to play the game that ended at 1:22 a.m., to the combined 244 points, 102 of which came after the regulation buzzer, to the eight players who fouled out, to the six who registered double-doubles.
And that wasn't nearly all. Just ask Syracuse point guard Jonny Flynn, who had 34 points and 11 assists in a game-high 67 minutes, only 3 fewer than were played.
"I just wanted to get the game over with," he said. "I was thinking, 'Lord, just get this game over with. Whoever wins the game, let's just get it over with.'"
Much earlier in the evening, West Virginia beat No. 2 Pittsburgh 74-60, meaning that instead of a much-anticipated third meeting between two teams that held the No. 1 ranking this season in the semifinals, it will be sixth-seeded Syracuse (No. 20, No. 18) and the seventh-seeded Mountaineers.
"I can't even feel my legs right now," Flynn said. "It was a tough game, we battled it out, but we have to turn it around -- today -- and face a tough team in West Virginia."
Top-seeded and fifth-ranked Louisville will meet fourth-seeded Villanova (No. 13, No. 10) in the other semifinal.
Andy Rautins hit a 3-pointer 10 seconds into the sixth overtime, giving the Orange their first lead since regulation.
"We needed to get one tip and sure enough we had the set play and we had Andy coming off a set screen and boom, he made it," Boeheim said. "That was pretty big."
The game finished one overtime short of the record set in Cincinnati's 75-73 victory over Bradley on Dec. 21, 1981.
Paul Harris had 29 points and 22 rebounds, while Eric Devendorf had 22 points and Rautins had 20, all but two on 3-pointers.
The Orange made 40 of 51 free throws, but Connecticut made just 24 of 42.
"We lost the game because we turned the ball over 27 times and couldn't make a foul shot," Connecticut coach Jim Calhoun said.
A.J. Price had 33 points and 10 assists for the Huskies (27-4), while Stanley Robinson had 28 points and was one of three Connecticut players with 14 rebounds. Hasheem Thabeet had 19 points, 14 rebounds and six of the Huskies' 16 blocked shots.
What will almost be forgotten as this game is recounted over the years was that it was nearly over before even one overtime was played.
Connecticut's Kemba Walker, one of the smallest players on the court, grabbed a loose rebound and laid it in with 1.1 seconds left in regulation to tie the game at 71. After a Syracuse timeout, Harris ran the baseline and threw an inbounds pass past midcourt that was deflected by Connecticut's Gavin Edwards to Devendorf, who let a shot go from about 28 feet just as the red lights around the backboard went off.
It went in, and Devendorf jumped up on the courtside press table, pounding his chest and screaming as his teammates reached up and pulled him down to the court.
The play was reviewed -- as are all shots near the end of halves -- and veteran officials John Cahill and Bob Donato watched replay after replay, finally stepping back and ruling the shot was late, sending the game into the first overtime 5-minute overtime.
It wouldn't end until six of them were played.
"It would have been a lot better if they just counted Eric's shot and we could have gone home 2 hours ago," Boeheim said, "but that's the way it goes."
Connecticut took the lead in each of the first five overtimes, but Syracuse found a way to come back in all of them. Rautins' 3 to start the sixth overtime gave the Orange their first lead since 71-69 with 27 seconds to go in regulation.
"It's a loss. There was something historic about the game, certainly," Calhoun said. "Both teams competed. Rautins' big 3, A.J.'s big plays. ... I'm sure in the summertime I'll look back at what a historic battle it was. Right now, it's a loss.
"We wanted to play tomorrow night, and playing Friday night in Madison Square Garden, playing in the semifinals, is pretty special."
The first overtime ended tied at 81-81 when Walker ducked between two Syracuse players for a 3-point attempt at the buzzer that was short.
The second overtime almost had an ending for the ages when Walker let go with a shot from just inside midcourt that bounced off the back of the rim, leaving it tied at 87.
Connecticut scored the first six points of the third overtime, and the Huskies were still ahead by six on Jeff Adrien's follow dunk with 2:08 left. Harris scored consecutive field goals for Syracuse, and after Price made one free throw with 21 seconds left for a 98-95 lead, Rautins hit a 3 with 11 seconds left to tie it. Price missed a 3 and Adrien was off with the rebound, and it was time for the fourth overtime, making this the longest Big East tournament game.
Price missed a drive with 10 seconds left in the fourth overtime and Harris had two shots blocked in the final seconds to send it to No. 5 tied at 104.
Price took an NBA-distance 3-pointer with 6 seconds left in the fifth overtime and it bounced off the rim to Adrien, who was short with a jumper at the buzzer, leaving the game tied at 110.
The players were exhausted and most of the sellout crowd of 19,375 was still in the seats, or at least standing in front of them, for the sixth overtime.
Because four players from each team fouled out, players who rarely saw action all season were on the court in the final 5 minutes.
The only previous triple-overtime game in Big East tournament history was Syracuse's 83-80 victory over Villanova in the 1981 championship game, just the second one ever played. That game featured Leo Rautins of the Orange, Andy's father.
"The triple-overtime game was an unbelievable game," said Boeheim, who was still a relative newcomer on the sidelines then. "I think it'd be hard to top this game."