C-USA MEN'S CHAMPIONSHIP - FINAL AT MEMPHIS TN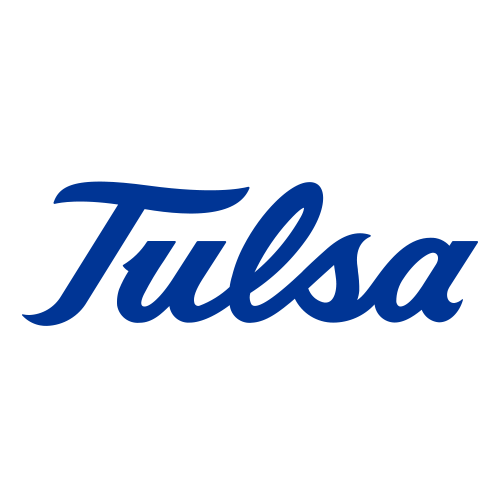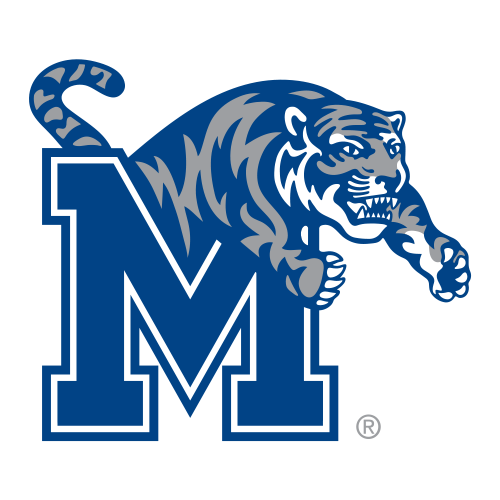 Evans, Dozier lead Memphis to fourth straight C-USA crown
MEMPHIS, Tenn. -- Robert Dozier and the Memphis Tigers watched the last 32 seconds tick off the clock, finishing a fourth straight Conference USA tournament championship. No one threw the ball into the air or jumped on a table.
This isn't what these Tigers want to celebrate, not after blowing the national championship against Kansas in overtime a year ago.
"It's just one of our goals we accom-
plished," said Dozier, a senior. "The next big thing is the [NCAA] tournament. We want to be national champions, so we've got to go get ready."
Tyreke Evans scored 18 points and Dozier added 18 points and 14 rebounds Saturday, leading No. 4 Memphis to a 64-39 victory over Tulsa in the Conference USA tournament final.
The Tigers (31-3) extended the nation's longest winning streak to 25 and won their 61st straight league game. Memphis, last year's national runner-up, hasn't lost since Dec. 20 to Syracuse. Fans started chanting "No. 1 seed, No. 1 seed" in the final minutes.
Memphis coach John Calipari tried a new tact in lobbying for a second consecutive No. 1 seed.
"If you looked at what the committee did a year ago, four No. 1s, all four in the final games, and there were very few lower teams beating upper teams. I am going to trust their judgment," Calipari said. "If they think we're a 2 seed, we'll try to prove them wrong."
Antonio Anderson added 12 points and Doneal Mack had 11 for Memphis, which padded its NCAA record of wins during this four-year run to 135. After the tournament awards, the lights dimmed for the unveiling of a banner in the rafters with Dozier, Anderson and Chance McGrady's names and jersey numbers in recognition of that achievement.
The number of wins was left blank, though Calipari has the figure in mind he wants to see.
"We got to get to 141. 1-4-1. And mark it down. That one won't be matched," Calipari said of a number that would result in the school's first national title.
Tulsa (24-10), which had won seven straight, scored the fewest points ever in a C-USA tournament game with reserve Glenn Andrews leading the team with 13 points. Tulsa coach Doug Wojcik called it a tough venue that had him calling timeouts early trying to quiet the crowd a bit and an opponent deserving of a No. 1 seed.
"You can't replicate that," Wojcik said of the Tigers. "And if you could, you'd play that way."
Tulsa hoped for a better showing than last year's title game, which Memphis won 77-51. The Golden Hurricane gave Memphis its toughest game in league play this season, a 55-54 Tigers win in Tulsa on Jan. 13.
But Tulsa never got untracked. Memphis scored the first eight points, never trailed and led by as much as 28 in securing what could be the league's lone NCAA berth. Calipari said he wasn't happy to hurt the NCAA chances of a deserving team in Tulsa.
"We would've done this to anybody in any league. Bring it. ... We'll play you," he said. "We play Tulsa and do this, and it hurts Tulsa. That disappoints me."
Evans, the tournament MVP, helped put away the game, scoring the first nine points of a 12-0 run spanning halftime. He had the last four of the first half and opened the second with a driving layup, then hit a 3 from the right corner.
"It is great to go out and win conference," Evans said with a snip of a net tucked around the back of his cap. "I haven't really won a championship since I was 12 and won a national tournament."
Even when the Tigers messed up, they still salvaged a play. Andrews nearly got a steal in the second half only to see Evans scramble to get it back. He was on the floor when he tossed the ball to Anderson, who passed to Dozier for a thundering dunk and a 52-30 lead with 7:58 left.
The Tigers held Tulsa's leading scorers to a combined 7-of-28. Jerome Jordan had four points, Ben Uzoh seven on 3-of-11 shooting and Ray Reese six. The Golden Hurricane missed 13 of their first 15 shots and went scoreless for 6 1/2 minutes of the second half.
"We had chances early to score some points," Wojcik said. "Their defense forces you to rush shots and take them quicker than you want to. It's tough to score against them because they just extend everything and at least alter a shot. They had 10 blocks against us today."
At times, both teams looked as if it was a little early for basketball, with a morning tip-off that produced long concession lines at the coffee stands.
Jordan finally got the Golden Hurricane going by driving for a layup, then dunking just as Memphis started struggling. The Tigers finished the half hitting only four of their last 22 shots, and the Golden Hurricane closed to 21-18 on a pair of Steve Idlet free throws at 4:09.
Dozier hit three of four free throws, and Evans drove through the paint for a layup and added two foul shots for a 28-20 halftime lead. He almost drew a foul that might have sent him to the line with less than 7 seconds left when Jordan put an elbow into his chest, but there was no call. Jordan drove to the basket and was called for a travel.
The clock showed 5.7 seconds remaining, so officials reviewed the final sequence. The clock had stopped with about 6.5 seconds left, anticipating a foul, and they ruled the first half over.