2K SPORTS COACHES vs CANCER CLASSIC AT NEW YORK NY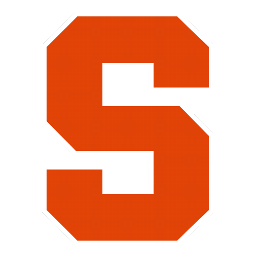 Syracuse opens second half with 22-1 run to topple North Carolina
NEW YORK -- Jim Boeheim has always made a point of telling the media not to get too caught up in runs because basketball, especially on the college level, is a game of runs.
He could only smile as he was asked about Syracuse's 22-1 run to open the second half of an 87-71 victory over North Carolina (No. 4 ESPN/USA Today, No. 6 AP) on Friday night in the championship game of the 2K Sports Classic.
"That's about as good as it gets," he said, "and it was against North Carolina and it was here."
The Orange (4-0) were the only team unranked by the AP in the semifinals of the tournament that benefits Coaches vs. Cancer but they left Madison Square Garden with blowout wins over California (No. 12 ESPN/USA Today, No. 13 AP) and the Tar Heels (4-1).
North Carolina had a 39-37 halftime lead but that was gone in a hurry as Brandon Triche and Arinze Onuaku had field goals in the first 40 seconds. By the time the run ended 8 minutes into the second half Syracuse had a 59-40 lead.
"We had to get rebounds and get out and push and they wanted me and Arinze to be more aggressive," Triche said of the start to the second half. "We definitely responded and Wes played a tremendous game."
Tournament MVP Wesley Johnson had 25 points for the Orange (No. 24 ESPN/USA Today), who beat California 95-73 in the semifinals. Onuaku finished with 15 points and Triche had 11.
Johnson, a 6-foot-7 junior transfer from Iowa State, was 10 of 17 from the field, including making half of eight 3-point attempts, and had eight rebounds.
He was proudly wearing an orange -- what else? -- T-shirt that said "Shut It Down."
"It's all about energy," he said. "We let up at the end of the first half. `Shut It Down,' that's the motto. We knew they would make a run and we had to counteract it and we did."
Ed Davis had 16 points and 10 rebounds and Marcus Ginyard added 15 points for the Tar Heels, who lost almost all of a 19-point second-half lead before beating No. 15 Ohio State 77-73 to reach the title game.
North Carolina missed its first 13 shots of the second half and turned the ball over six times as the Orange just didn't miss. Syracuse started the half by making 10 of its first 14 shots and the baskets were coming down low from Onuaku and from the perimeter including a 3 by Johnson that made it 57-40.
"Two air balls on our first two shots and then two turnovers. Our first four possessions of the second half we don't even hit the rim," North Carolina coach Roy Williams said. "We didn't have an answer for guarding Wes and it was the snowball effect from there. It's frustrating no question about that. We've got to play better and they're good."
The Tar Heels closed to 68-60 on a 3 by David Wear with 7:04 left, but Onuaku had the first and last baskets of a 6-0 run that ended any thoughts of a comeback for the ages.
"We made two really good plays right in a row and got it right back up because they're going to keep coming at you," said Boeheim, who earlier this month became the eighth Division I coach to reach 800 wins.
The first half had the crowd, which was split almost evenly between Carolina Blue and Syracuse Orange, on a ride of runs that kept Madison Square Garden in a constant roar more accustomed to late in the season than late November.
Syracuse scored the first eight points of the game and was up 11-2 when Andy Rautins hit a 3.
It didn't take long for North Carolina to get right back in it as the Tar Heels scored 11 straight points, including two 3s by Will Graves.
There were four lead changes and four ties the rest of the half, which ended with the Tar Heels leading 39-37. It wasn't a perfect half as both teams had 10 turnovers.
Syracuse lost 82-79 to Division II LeMoyne in an exhibition game earlier this month. The Orange fell off the national radar after that and were even an afterthought when the best teams in the Big East were listed. Not anymore.
"I'd hate to play that non-Division I team that beat them," Williams said.
Ohio State beat California 76-70 in the third-place game.
7:00 PM, November 20, 2009
Capacity: 19,812
2023-24 Atlantic Coast Conference Standings
Men's College Basketball News