MEN'S BASKETBALL CHAMPIONSHIP - SOUTH REGION - 1ST ROUND AT PORTLAND OR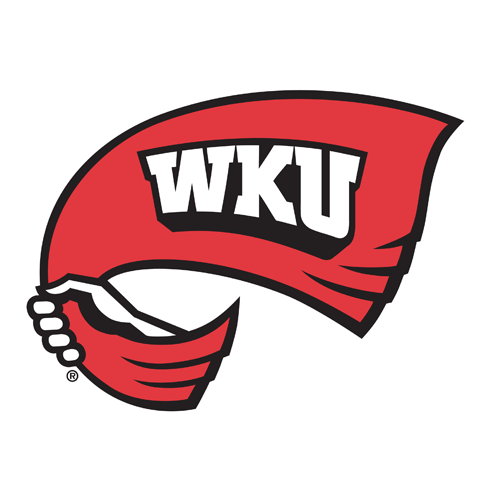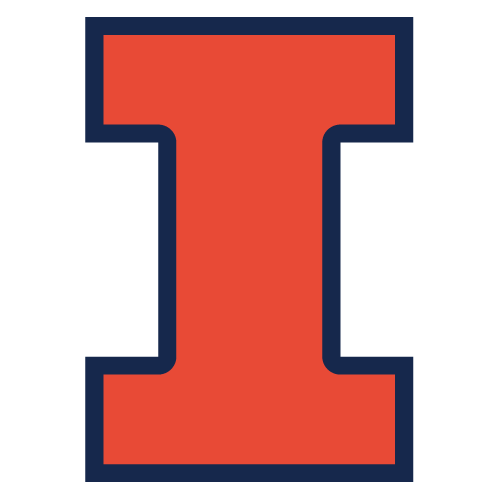 Hilltoppers survive late jitters, oust fifth-seeded Illinois
PORTLAND, Ore. -- Whether they were relieved, tired or expecting it all along, the Western Kentucky Hilltoppers didn't wildly celebrate their latest NCAA tournament upset.
A.J. Slaughter was the most demonstrative, pumping his fist a few times after 12th-seeded Western Kentucky held off a late charge to beat fifth-seeded Illinois 76-72 on Thursday night in the South Regional.
"I just kind of had a sigh of relief when it ended, because we made it closer than it should have been," Slaughter said.
But when asked if he was surprised to be moving on, Slaughter shook his head and laughed. The Hilltoppers grabbed attention in the tournament last season with an unexpected run to the second weekend.
"Nah," he said.
Steffphon Pettigrew had 17 points to lead Western Kentucky (25-8), which led by as many as 17 points. It was the 19th time in the last 21 years that a 12 seed has beaten a No. 5.
Trent Meacham had a season-high 24 points for the Illini, who were without senior defensive specialist Chester Frazier, who had surgery on his right hand last week.
"Chester has been our leader and the heart of our team all year," Meacham said. "It's tough when you don't have him especially because he played the most minutes for us all year. When you play an entire season with someone like that, he's our iron-man, our leader and we never had to go without him. It was a big blow for us."
Western Kentucky will face Gonzaga (27-5) in a second round on Saturday.
The Hilltoppers looked as if they would cruise to this upset, but Illinois turned it into a one-possession game in the final minute.
Calvin Brock's layup for the Illini made it 71-66 with 1:11 to go. Orlando Mendez-Valdez missed a long-jumper for Western Kentucky, and Anthony Salley was called for goaltending on Jeff Jordan's fast-break layup to make it 71-68.
Pettigrew made a pair of free throws before Meacham scored on a baseline drive to narrow it to 73-70.
Slaughter hit one of two foul shots to give Western Kentucky a slight cushion, but Meacham's layup made it 74-72. Illinois tried to foul immediately, but didn't get the call in time and Anthony Salley hit free throws with 0.9 seconds on the clock.
When the buzzer sounded, there was no jumping or yelling. Just Slaughter's fist pumps.
"We expect this of ourselves now -- to play a team like Illinois and win," he said.
Coach Ken McDonald speculated his team was tired. Forward Sergio Kerusch suggested shock.
"It was exciting, but we were scared for a minute," he said. "It was such a nail-biter at the end."
Western Kentucky was also a No. 12 seed last season when it defeated Drake 101-99 in overtime, then beat San Diego 72-63 in the second round before falling to UCLA.
With the key players from that team gone and a new head coach, Western Kentucky was considered a long shot to even return to the tournament. But the Hilltoppers rolled through the Sun Belt to earn an automatic bid.
They came to Portland with a seven-game winning streak.
"People didn't expect us to do much this year, not even expecting us to be here," Slaughter said. "And we come out and win a first-round game. It shows a lot of heart and determination."
A 15-2 run in the first half, capped by Matt Maresca's put back, made it 27-13 and Western Kentucky went on to lead by 37-28 at the break.
Pettigrew's 3-pointer put the Hilltoppers up 49-34 early in the second half.
Illinois closed to within 50-41 on Dominique Keller's jumper, but Kerusch and Jeremy Evans answered for Western Kentucky with a pair of statement-making dunks.
Mendez-Valdez made a 21-foot fadeway to stretch the lead to 61-46 midway through the second half. The Hilltoppers led by as many as 17 points.
After Kerusch scored to make it 70-55 late, Brock rolled his eyes and looked to the scoreboard before heading sheepishly back down the floor.
The Illini were clearly affected by the loss of Frazier. The unquestioned leader of the team and one of the best defenders in the Big Ten injured his hand in practice last week and had surgery on Thursday.
After he missed the conference tournament -- Illinois beat Michigan but fell to eventual champion Purdue -- there was some speculation that Frazier might play in Portland, but coach Bruce Weber ruled him out on Wednesday.
Illinois was making its ninth NCAA tournament appearance in the past 10 years.
After the game, the Illinois players did not come to the post-game interview area, but because it was the final game of the night, that was their option. Instead they stayed in a quiet locker room.
"We didn't play with a sense of urgency and intensity until the end," Meacham said. "We made a great run, but we couldn't finish it."