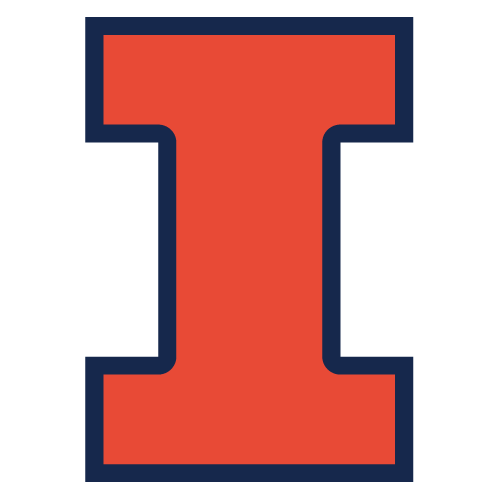 McCamey double-double fuels Illini upset of Spartans
CHAMPAIGN, Ill. -- Even without Kalin Lucas on the floor, No. 5 Michigan State almost held off Illinois.
Demetri McCamey was just too much for the Spartans.
"Playing without Lucas, it's no excuse. Everybody has to play without somebody," Michigan State coach Tom Izzo said. "I told McCamey he's twice the player he was when he played at our place. He's so much of a different player."
McCamey, who lost his starting job earlier in the Big Ten season, had 22 points and 11 assists to lead Illinois to a 78-73 upset of No. 5 Michigan State on Saturday night, sending the Spartans to another loss without Lucas -- who said he expects to play Tuesday against Purdue.
The Illini led by a point at halftime and by seven in the game's final minutes. But they couldn't put the Spartans away until freshman D.J. Richardson hit a free throw with 15 seconds to play for a 76-73 lead.
Mike Davis added 16 points for Illinois. Draymond Green's 17 points and 16 rebounds led Michigan State without Lucas, who sprained his right ankle in a loss to Wisconsin on Tuesday.
"I told them it didn't matter, they were still going to come at us, they have a lot of weapons," Illinois coach Bruce Weber said. "Tom exerts his intensity, his will to be successful. Those kids just play off of that."
Illinois (16-8, 8-3) got within a game of the first-place Spartans (19-5, 9-2) in the Big Ten.
Richardson and McCamey finished off the Spartans in the game's final minutes. McCamey hit a 3 with 37 seconds to play and with MSU forced to foul, Richardson made three free throws in the final 26 seconds and Davis slammed home a dunk at the buzzer as the crowd rushed the court in Assembly Hall.
Lucas nearly helped the Spartans win from the bench. With the Spartans trailing 57-64 and 7:17 remaining, he got into the huddle and told his teammates to calm down. Then he pulled his replacement, Korie Lucious, aside for a one-on-one chat.
When play resumed, Lucas could be seen sitting next to Izzo, a spot usually reserved for assistant coaches.
The Spartans eventually got within a point, making it 66-65 with 3:44 remaining, but never regained control. They were down two points with less than a minute to go, but McCamey's last 3-pointer of the night essentially iced it. Illinois finished 8 for 18 on 3s.
"I'm 50 percent proud of my team," Izzo said. "But disappointed. We just gave them 3 after 3 after 3."
The Spartans fought back from an early 10-point hole to make it 35-34 at halftime, and even briefly took the lead in the second half.
McCamey opened the second half with 10 points in nine minutes to keep Illinois in the game. At times, he appeared to be the Illini's only option.
His back-to-back 3s put the Illini up 53-47 lead with 13:10 to play, but Michigan State scored the next five points, and went ahead after McCamey missed a 3-pointer on the next possession and Chris Allen made one with 11:21 to go.
Illinois tied the game at 55 with 10:05 remaining on a putback by Mike Tisdale. A minute later, Brandon Paul's dunk gave Illinois a 59-57 lead and started a 7-0 run.
"We made our runs and they made theirs," McCamey said. "They kept coming back again and again."
State Farm Center
9:00 PM, February 6, 2010
Capacity: 15,544
2022-23 Big Ten Conference Standings
Men's College Basketball News