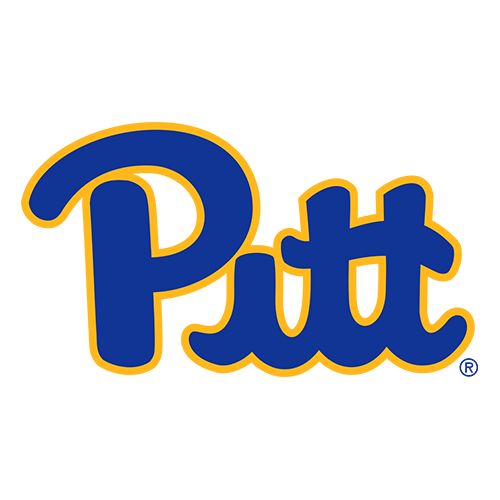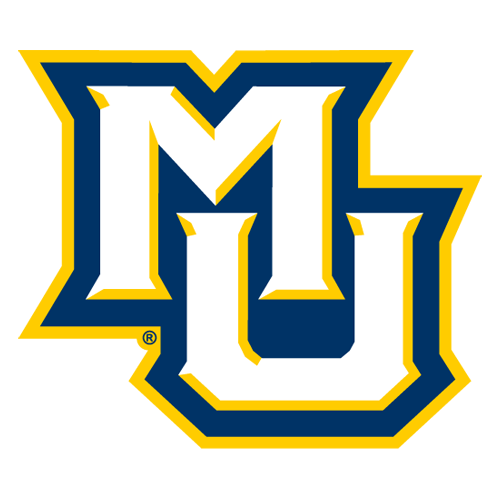 No. 21 Pittsburgh edges Marquette, runs win streak to four
MILWAUKEE -- It was a sure sign that Pittsburgh (No. 21 ESPN/USA Today, No. 19 AP) was about to take control: Dante Taylor throwing down his third uncontested dunk in the space of a little more than two minutes.
A freshman who has played sparingly in recent weeks, Taylor's brief scoring burst played a pivotal role in a 14-5 run that helped the Panthers take the lead early in the second half, then hold on for a 58-51 victory over Marquette on Thursday night.
"I think it was good for our guys," Panthers coach Jamie Dixon said. "They know how hard Dante is working. When guys make big plays and don't play as much as the other guys, it really, I think, brings energy to a team."
The Panthers (20-6, 9-4 Big East) also got strong inside play from center Gary McGhee, who had 10 points and a career-high six blocks against an athletic but undersized Marquette team.
"They just absolutely annihilated us inside," Marquette coach Buzz Williams said.
Nasir Robinson, Brad Wanamaker and Jermaine Dixon added 10 points each for the Panthers, who ran their winning streak to four games coming off a triple-overtime victory over No. 8 West Virginia.
Jimmy Butler scored 14 points for the Golden Eagles (16-9, 7-6), who had won five straight games, launching a surprise bid to return to the NCAA tournament in what was widely expected to be a rebuilding season.
"It would have been a good one for us, but we know exactly why we lost," Lazar Hayward said.
Pitt held Hayward, Marquette's leading scorer, to 11 points on 4-of-17 shooting.
"He's one of the best players in the league, and one of the toughest players," Jamie Dixon said. "We were fortunate. But we did make him take tough shots, I think that was key."
Hayward came into the game averaging 19.4 points and 10.4 rebounds during the Golden Eagles' five-game winning streak, including three double-doubles.
Hayward said he needed to do a better job of getting his teammates involved on a night when the Golden Eagles got away from their winning formula.
"We weren't playing together, we weren't creating for each other and we weren't playing team defense," Hayward said.
Darius Johnson-Odom added 13 points for Marquette.
The Golden Eagles, who entered the game second in the nation in 3-point shooting at 42.3 percent, were held to 5 of 19 from 3-point range. Pittsburgh, meanwhile, came in as the Big East's best defensive team on the perimeter, holding opponents to 30.3 percent from 3-point range.
"For the most part, we did a pretty good job," Jamie Dixon said. "They didn't get many open looks."
The Panthers won despite an off night from leading scorer Ashton Gibbs, who had two points and missed all six of his field goal attempts.
Trailing by six points at halftime, Marquette grabbed momentum to start the second half with a steal and fastbreak dunk by Johnson-Odom, a 3-pointer by Johnson-Odom and a putback by Butler.
The Golden Eagles took a 34-33 lead on a driving layup by Butler, but the Panthers went on a 14-5 run from there -- including the three dunks by Taylor -- as Marquette's interior defense fell apart.
Robinson scored inside, giving the Panthers a 47-39 lead with 9:24 remaining.
The Golden Eagles rallied to cut the lead to five, but Robinson hit a 3-pointer and Wanamaker made a jumper to give the Panthers a 10-point lead with 5:42 left.
Marquette later cut the lead to five points on a three-point play by Hayward with 2:16 left. Wanamaker lost the ball out of bounds with 1:13 left, but Maurice Acker missed a 3-point try that could have cut the lead to two.
David Cubillan missed another 3-point attempt, leaving Williams hollering for a loose-ball foul. The Golden Eagles allowed a long inbounds pass for a breakaway slam by Dixon, putting the Panthers up 58-51 with 45 seconds left.
McGhee said the Panthers made the most of their pronounced size advantage.
"It really did help," McGhee said. "It got us a bunch of easy shots. On the defensive end, we had a lot of big bodies standing up straight and making them shoot over us. We did a good job on both ends of the floor."