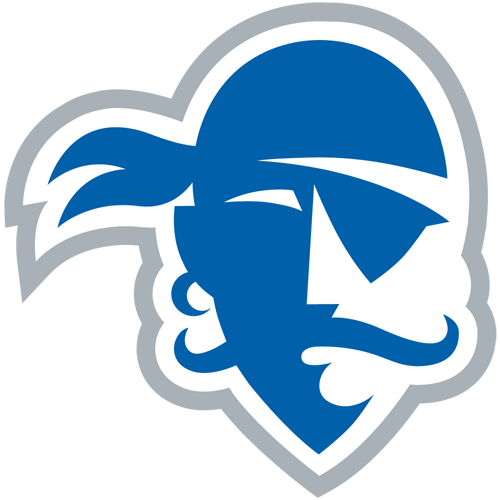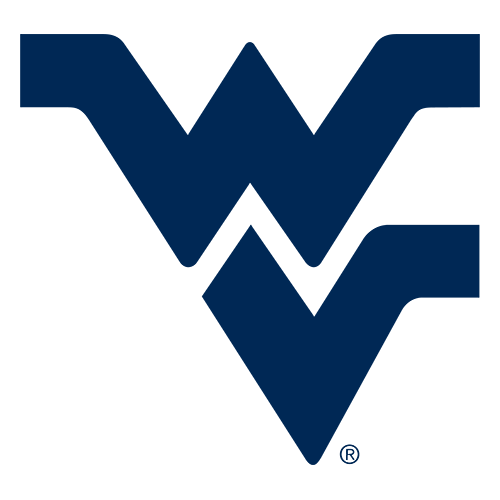 Mountaineers use game-ending 12-3 run to turn back Pirates
MORGANTOWN, W.Va. -- West Virginia needed a flurry of free throws to overcome another late meltdown against Seton Hall.
No. 8 West Virginia went the final 9 minutes of the game without a field goal and the banged-up Pirates nearly wiped out a 19-point deficit before the Mountaineers recovered for a 75-63 victory Saturday.
West Virginia's final 15 points came from the free throw line. The Mountaineers (21-5, 10-4 Big East) shot 32 percent (8 of 25) from the field after halftime and had their 14th straight game under 50 percent shooting.
Instead of praising his players for pulling out a victory, West Virginia coach Bob Huggins chided them for falling into lapses and not putting the game away sooner -- something that's happened often this season.
"It just continues to rear its ugly head," Huggins said.
Kevin Jones, who along with Devin Ebanks led West Virginia with 16 points, agreed the team needs to keep a constant rhythm going.
One lapse occurred earlier this month at Pittsburgh, when West Virginia led 68-63 with 36 seconds remaining in regulation but lost in triple overtime.
It also happened on Dec. 26, when West Virginia blew a 10-point lead to Seton Hall with less than a minute to play in regulation before winning 90-84 in overtime.
"Sometimes when we get up big, we get too lackadaisical and just stop doing what got us the lead, so we need to work on that," Jones said. "We weren't getting the shots that we were getting in the first half because we weren't finding the seams or the open spots that we usually do."
Seton Hall coach Bobby Gonzalez was looking for any edge he could get against the Mountaineers with a shortened bench. In his best Huggins imitation, Gonzalez wore a blue polo jacket.
Seton Hall had trimmed the big deficit to 63-60 with 3 minutes left. But with starting point guard Eugene Harvey missing his second straight game with a bruised right wrist and Jeremy Hazell, the Big East's second-leading scorer at 21.9 per game, rendered ineffective by a deep cut on his shooting hand, the Pirates ran out of gas.
"I'm going to retire the polo jacket," Gonzalez said. "It didn't bring me much luck. I tried to steal Coach Huggins' mojo but it didn't work."
Hazell had scored a career-high 41 points in the earlier game against West Virginia. Playing with eight stitches from the cut sustained on Wednesday against St. John's, Hazell scored just nine points Saturday on 2-of-10 shooting in 33 minutes and no one else was able to step up for the Pirates until the second half.
It marked just the fourth time this season that Hazell didn't reach double figures in scoring.
"You take away 22 points a game, he's a large percentage of our offense," Seton Hall center Herb Pope said. "It's a lot different. Guys have to come in and play unfamiliar roles. Different players have to step up and take Jeremy's shots and try to win the game."
West Virginia's deep lineup appeared to have things well in control. Six players scored over the first 8 minutes of the second half, and Da'Sean Butler, the team's leading scorer, wasn't among them.
Wellington Smith's baseline jumper gave the Mountaineers their largest lead, 47-28, with 16:18 remaining.
Gonzalez credited his defense for keeping West Virginia off balance after that and the Pirates effectively drove the ball inside to draw fouls. Jeff Robinson, who led Seton Hall with 16 points, scored six during a 14-0 run that made it a one-possession game with 3 minutes left.
But Seton Hall suddenly went cold, the Pirates sent West Virginia to the free-throw line eight times after that and the Mountaineers made them pay.
Ebanks made five free throws down the stretch and West Virginia went 12 of 18 in the final minutes. The Mountaineers outscored Seton Hall 27-12 from the line for the game.
Still, it was the poor field goal percentage that stuck with Huggins.
"We shot the ball really well for the past two days and then we come out and shoot [38] percent," Huggins said. "There isn't another team in the country that could shoot [38] percent against those guys and win by 12."
Butler added 14 points for the Mountaineers.
Seton Hall, coming off its only Big East road win at St. John's on Wednesday, was outrebounded 41-36. Pope, the Big East's leading rebounder at 11 per game, had 10 but no one else on the Pirates had more than five.
"I thought our kids came back and showed incredible heart, courage and toughness to get back into the game," Gonzalez said. "West Virginia responded and made their free throws down the stretch."