NORTHEAST MEN'S TOURNAMENT - FINAL AT HAMDEN CT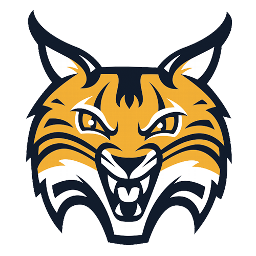 Robert Morris tips Quinnipiac for 2nd straight NEC tourney title
HAMDEN, Conn. -- Robert Morris coach Mike Rice preaches to his team that defense wins.
On Wednesday night, the Colonials locked down their second consecutive trip to the NCAA tournament.
Dallas Green deflected a potential game-winning shot then sank two free throws with 7 seconds left as Robert Morris beat Quinnipiac 52-50 for the Northeast Conference championship, the Colonials seventh title and second straight.
"To be honest with you, I have no idea what we do sometimes on offense," said Rice, a former assistant at Pittsburgh, who is now in his third year at Robert Morris. "My whole thing is -- defend."
Freshman Karon Abraham scored 16 points to lead the Colonials (23-11), and Green and Russell Johnson each added nine.
James Feldeine had 17 points for Quinnipiac (23-9) which was seeking its first conference title, but will settle for a berth in the NIT. Justin Rutty, the NEC Player of the Year, added 12 points and 10 rebounds.
Green got a piece of Feldeine's 3-point jumper with 10 seconds left and Robert Morris leading 50-48. His free throws gave the Colonials a four-point lead, and they held on for the win.
Robert Morris held Quinnipiac to 35 percent shooting and six second-half field goals.
"Out of one-bid leagues, the team that finishes first or second in field-goal percentage defense goes to the NCAA tournament," Rice said. "If you don't defend in these one-bid leagues, you don't have a chance."
Neither team led by more than three points in the second half, and both teams were in the bonus for the game's final 7 1/2 minutes.
Quinnipiac coach Tom Moore, a former Connecticut assistant, said the game was a lot like the physical, defensive battles UConn and Pitt would have back when both coaches were in the Big East.
"It's a phenomenal stat to hold a team to six field goals in a half on their court in a championship game," Moore said. "We you play a defensive team this good and they wear you down, anytime you create an open shot, you've got to make the open shot."
Robert Morris took its first lead of the second half, 39-38, with just over 9 minutes to play on a 3-pointer from the corner by Gary Wallace.
Quinnipiac took it back at 46-45 on a 3-pointer by Deontay Twyman with 3:24 left, and back and forth it went.
Velton Jones' leaner in the lane gave Robert Morris a 50-48 lead with 1:18 to play. The Colonials got the ball back after James Johnson missed a jumper at the other end.
But Johnson deflected the ball off Abraham's foot with 19 seconds to play, giving Quinnipiac one more chance. The Bobcats ran Feldeine off a curl and he tried a 3-pointer over Green, who got his hands on the ball.
"Luckily they didn't call a foul," Green said. "I had my hands up and blocked it."
Both teams started slowly. The Colonials hit just two of their first nine shots, and Quinnipiac was 2 for 11.
Robert Morris stayed in the game by hitting four of eight shots from 3-point range, but trailed 25-23 at halftime.
Robert Morris was playing in its ninth NEC Tournament title contest, but its first on the road. They are 5-0 when hosting the championship game, and 0-2 in neutral site games.
Last season the Colonials lost to eventual finalist Michigan State, 77-62, in the first round of the NCAA tournament.
"Let's try to go and win this time," senior forward Rob Robinson said. "Shock the world."
Quinnipiac came in 14-0 on its home court this season, and its 23 wins are the most in school history. The Bobcats earned the top-seed in the tournament with an 87-79 win over Robert Morris on Feb. 20.
They get an automatic bid to the NIT, where a possible foe could be Connecticut, which finished 17-15 with a loss in the Big East tournament.
"I haven't thought at all about any matchups," said Moore, who spent 13 years as an assistant to Jim Calhoun. "We spent so much time and investment trying to win this game, I haven't thought of any potential matchups."