BIG EAST MEN'S CHAMPIONSHIP - QUARTERFINALS AT NEW YORK NY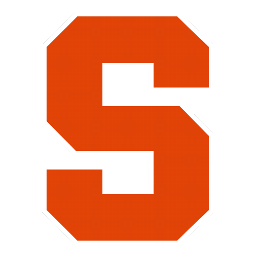 Wright's 27 points help Hoyas past top-seeded Orange
NEW YORK -- Arinze Onuaku crashed to the floor and clutched his right knee, writhing in pain at Madison Square Garden.
Suddenly, top-seeded Syracuse had more to worry about than a loss in its Big East tournament opener.
Chris Wright scored 27 points and No. 22 Georgetown sailed past the third-ranked Orange with an impressive second-half surge that yielded a 91-84 victory in the quarterfinals Thursday.
Though still a strong candidate for a No. 1 seed in the NCAA tournament, Syracuse (28-4) sustained a potentially costly loss when its starting center was injured with 5:07 remaining.
Onuaku landed awkwardly after trying to block Greg Monroe's shot down low. Whistled for a foul on the play, he grabbed his knee immediately and was tended to by medical staff and coach Jim Boeheim before being helped off the floor. The senior did not return and is expected to get an MRI exam.
Onuaku, who has struggled with knee pain throughout his career, had surgery last spring.
"He has a strain. We don't know for sure if it's any more than that. We'll find out," Boeheim said.
Austin Freeman added 18 points in his third game since being diagnosed with diabetes. Jason Clark had 17 for the No. 8 seed Hoyas (22-9), who will play in the first semifinal Friday night against fifth-seeded Marquette, an 80-76 winner over No. 10 Villanova
Monroe had 15 points, 10 rebounds and a team-high seven assists, skillfully dominating in the paint against Syracuse's big and rugged front line.
"It's definitely a confidence boost," Wright said. "I don't think this team lacks confidence. I just think we're ready to play."
Playing before a lively crowd, Georgetown rebounded from two losses to Syracuse earlier this season and took a 7-6 edge in Big East tournament games between the longtime rivals, the most common matchup in the 31-year history of the event.
Five times they've played for the title, with the Hoyas winning the first four before Syracuse broke through in 1992.
"I thought our guys did a pretty good job -- very good job, actually -- of just trying to hunt and peck and make the right decisions against their zone," said Georgetown coach John Thompson III, whose famous father sat a couple of rows behind his former team's bench.
Syracuse, which won the regular-season conference championship, has dropped consecutive games for the first time all season. Although the Orange are one of the most talented teams in the country, they normally rotate only seven players, so losing any one of them could hinder their chances for a national championship.
The 6-foot-9 Onuaku is the school's career leader in field-goal percentage (64.9). He began the day averaging 10.7 points and 5.2 rebounds per game this season
"He's a key part of our team," Boeheim said. "He's had a great year. And he's a tremendous player. We hope that he'll be fine. We don't know."
Conference player of the year Wes Johnson led Syracuse with 24 points and seven rebounds in his Big East tournament debut.
Scoop Jardine added 19 points and Kris Joseph 18, both off the bench. Andy Rautins, who had 14 points and 10 assists, keyed the spurt that gave the Orange a nine-point lead with 13:43 left, then provided little down the stretch.
Little-used freshman guard Vee Sanford put the Hoyas ahead 60-59 on a baseline floater with 10:37 to go, their first lead in nearly 21 minutes since they were up 14-11. The basket was part of a 13-0 run and 19-2 surge that gave Georgetown a 70-61 advantage with 7:24 left.
The Orange cut it to 74-72 on Jardine's two free throws, but Monroe converted a pair of three-point plays as the Hoyas pushed the lead back to 85-76 with 1:39 to go.
Georgetown shot 57.9 percent, overcoming a 37-10 deficit in bench points. The Hoyas reached the quarterfinals with a 69-49 victory Wednesday over South Florida.
It was the sixth time a No. 1 seed has dropped its Big East tournament opener.