BIG EAST MEN'S CHAMPIONSHIP - SEMIFINALS AT NEW YORK NY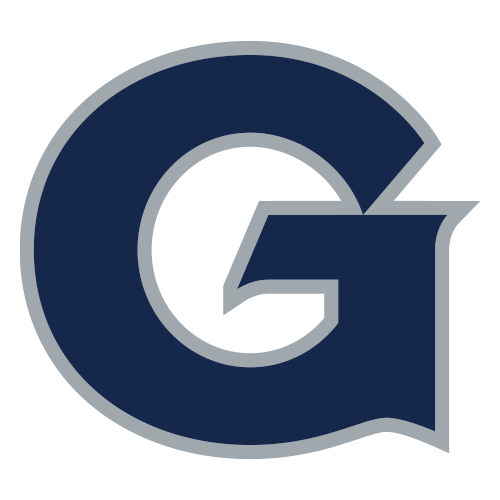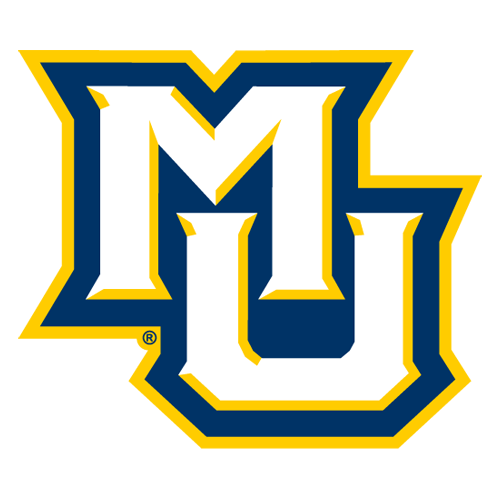 Monroe's monster night lifts Georgetown over Marquette, into Big East title game
NEW YORK -- John Thompson III might be the only person left who is reluctant to add Greg Monroe's name to the list of great Georgetown centers.
"I think it's too early to give him that label," the coach said Friday night, after his 6-foot-11 sophomore dazzled with 23 points and 13 rebounds in an 80-57 rout of Marquette in the Big East tournament semifinals.
"I think that's something that once your time here is over, you can sit back and make all those analyzations and comparisons," Thompson said. "Right now, I think he's just focused on playing as hard as he can to win games and help his teammates out."
Chris Wright followed his 27-point performance against top-seeded Syracuse in the quarterfinals with 15 points for No. 22 Georgetown (23-9), which put Marquette away with a 14-1 run with under 10 minutes to go. The Hoyas will play West Virginia on Saturday night, looking to extend their record to eight tournament championships.
A lot of that success is owed to guys like Patrick Ewing, Dikembe Mutumbo and Alonzo Mourning, who made playing inside at Georgetown akin to linebacker at Penn State.
The tradition has carried on in recent years, to Roy Hibbert and now Monroe.
"I'm honored to follow people that were so good here," Monroe said. "The things they accomplished and did and went on to do great things at a high level -- me just being here two years, I can't put myself in the same category as those players."
He's leaving that to everybody else.
"We know that Greg is a phenomenal player," Wright said. "It's not like he just started doing this in the Big East tournament. We know he can pass, we know he can score."
Monroe also had seven assists in one of the best all-around performance of his career, while Jason Clark added 15 points and Austin Freeman 12 for Georgetown.
"They absolutely anhilated us," Marquette coach Buzz Williams said. "I thought every single player that played was really good, was hard for us to guard, and we were as bad as we've been all year defensively. Didn't play with very much energy at all."
Jimmy Butler scored 17 points to lead the Golden Eagles (22-11), who had won three straight against Georgetown but were humbled in their first double-digit loss this season.
"We're proud of what we've accomplished up to this point," Williams said. "It's way more than most people anticipated. But having said that, I'm really disappointed in our effort and disappointed in our execution tonight."
Marquette still has won only one league tournament title, when it was a member of Conference USA in 1997. The Eagles also lost to Pittsburgh in the 2008 Big East semifinals.
It looked for a while as though they might finally reach Saturday night at Madison Square Garden, closing to 56-51 on Maurice Acker's basket with 10:48 to go, but the Hoyas always seemed to have an answer. Wright made two free throws to begin their big run, Monroe added a basket and 3-pointer moments later, and the lead swelled to 70-53.
The run was reminiscent of a 22-4 spurt in the second half that carried Georgetown past third-ranked Syracuse. By the time Dwight Buycks made a free throw with about 4 minutes left, the Georgetown student section was in a celebratory chorus of "Let's go Hoyas!"
Acker wound up with 16 points for Marquette, and Lazar Hayward had 15.
"We just couldn't find a point in the game to try to turn it around," Hayward said, "and that was because we started off very badly. When you play great teams like that, you can't just dig yourself a hole like that and get out of it."
Both teams had played two games to reach the semifinals, and early on it look as though the Hoyas were the only ones with any legs left. They made their first six field goals and had built a 15-4 lead by the first media timeout.
Acker started shooting Marquette back into it, though, and Hayward hit a 3-pointer later in the opening half to cap a 15-5 run that tied the game at 29-all.
The Golden Eagles just couldn't stay with the bigger Hoyas in the second half. Monroe took a seat with about 12 minutes to go and returned to the floor refreshed, and the 6-foot-6 Hayward struggled to contain him inside. Hayward eventually fouled out with 3:47 remaining and the outcome no longer in doubt.
By then, the Hoyas were already looking to the future.
"At the end of the day, now it's the championship game," Monroe said. "It's at Madison Square Garden. I know as a team we came here to win this tournament, and I mean, tomorrow the lights are going to be on. We have to be prepared to play."