BIG EAST MEN'S CHAMPIONSHIP - SEMIFINALS AT NEW YORK NY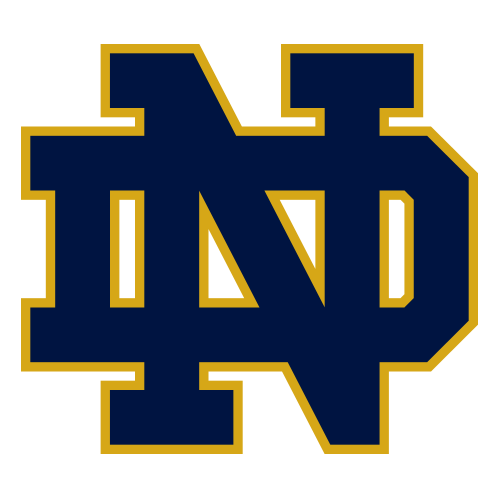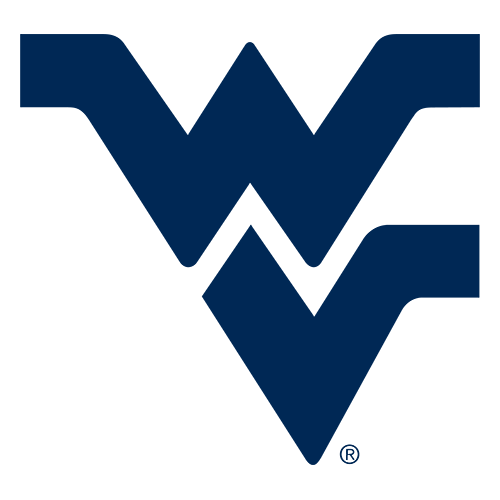 Mountaineers edge Notre Dame, eye first Big East tournament title
NEW YORK -- Da'Sean Butler is on quite a roll with last-second 3-point attempts. He hit a prayer at the buzzer one night for West Virginia, then wished one to miss by Notre Dame the next.
The two fantastic finishes have the Mountaineers (No. 6 ESPN/USA Today, No. 7 AP) in the Big East tournament championship game for the second time.
Butler banked in a shot from the head of the key at the buzzer Thursday night to give West Virginia a 54-51 quarterfinal win over Cincinnati.
All he could do was watch Friday night as Tory Jackson's 3-point attempt with 4 seconds left for seventh-seeded Notre Dame missed and the third-seeded Mountaineers held on for a 53-51 victory in the semifinals.
"I just tried to get ready to box out, but that time, I saw him shoot the ball and I said, 'Please don't make that shot." Butler said. "... He put it up and either he'd make it or he didn't."
He didn't and West Virginia (26-6), the only top seed to survive Thursday's quarterfinal carnage, will face eighth-seeded and 22nd-ranked Georgetown for the title. The Hoyas, who beat fifth-seeded Marquette 80-57, are looking for their record eighth championship. The Mountaineers, who lost to Syracuse in the 2005 final, are trying to get their first.
"It would mean the world to me, just because it would be the first one, and I was part of the team," Butler said. "It would be something special. ... You have to win tournaments and whatever the case might be, and this is an opportunity for us to win something special and be special."
Butler did a lot more than root against last-second shots. He finished with 24 points, almost half of his team's total, and the most the first-team All-Big East selection has scored in 10 Big East tournament games.
"It's tremendous, I've been here a number of times. We've been to the semifinals pretty much every year but my freshman year," Butler said. "... We can't blow this opportunity. I'm looking forward to this game tomorrow really bad. It's just an honor to be in this game."
The Fighting Irish (23-11) had the chance to be there as well. After Jackson missed his 3-point attempt, Notre Dame's Tyrone Nash came up with the rebound, but Wellington Smith stripped it from him just as the buzzer sounded.
"It happens. You live and learn. One thing we're not going to do is dwell on it, you know, because we've made a heck of a run, and we've got another one coming up," Jackson said, referring to the NCAA tournament. "When [Butler] dropped off, that's what made me want to take that shot. It was a wide-open shot, just didn't go down."
Kevin Jones had 10 points for West Virginia, which beat Georgetown 81-68 on March 1 in the teams' only meeting.
The Mountaineers, who advanced despite shooting just 3 of 19 from 3-point range, did have a 37-22 rebound advantage and they won their fifth straight and seventh of eight.
Ben Hansbrough had 17 points for the Fighting Irish, who had won six straight.
Even though the game was played at Notre Dame's new slower pace that had led it to its recent winning streak, West Virginia went up 46-36 with 5:22 to play on a free throw by Smith.
Tim Abromaitis and Hansbrough then combined for nine points in an 11-2 run that saw the Fighting Irish pull within 48-47 with 2:58 left.
"I'm starting to have a lot of confidence in our guys screwing up enough to let them back in the game," West Virginia coach Bob Huggins said. "You think of the transition opportunities we had and blew. ... But you know, I tell them all the time, I'm not very happy about it, we're going to keep trying to fix it, but at the end of the day we're 26-6 and playing for a Big East championship."
Butler made one of two free throws with 1:02 left and Hansbrough made two foul shots with 47 seconds left to make it 53-51.
After a timeout, West Virginia got the ball to Butler but his 3-point attempt with 12 seconds left bounced off the rim. Jackson came down and missed his 3 and Smith made the big strip.
Luke Harangody had 10 points for Notre Dame, which has lost in all three of its semifinal appearances.
Notre Dame averaged 59 points in its two Big East tournament wins, almost 18 points lower than its season average. The Fighting Irish struggled against the Mountaineers' 1-3-1 zone, finishing at 34.1 percent (15 of 44).
"We had some success in the past when we had a 1-3-1 lineup," Huggins said. "We can't play that with every lineup, and the lineup we played at that time we played 1-3-1 pretty well. And I thought it would be effective."
The victory was No. 665 for Huggins, moving him passed John Wooden and into 21st place on the career list.
"I've had three or four guys that were top 10 on the Wooden list invited to go to L.A., so I spent some time with Coach there, and we played in the Wooden Classic several times, so I spent some time there. I honestly don't think about those things," Huggins said before giving a quick autobiography and philosophy. "I grew up in Midville [West Virginia], man, 500 people, two stoplights, nine bars. I got in a truck with this guy one time and I looked and he didn't have a rear view mirror. I said `You don't have a rear view mirror.' He said, `I don't back up son, I go forward.' And that's how I live my life."