MEN'S BASKETBALL CHAMPIONSHIP - OPENING ROUND AT DAYTON OH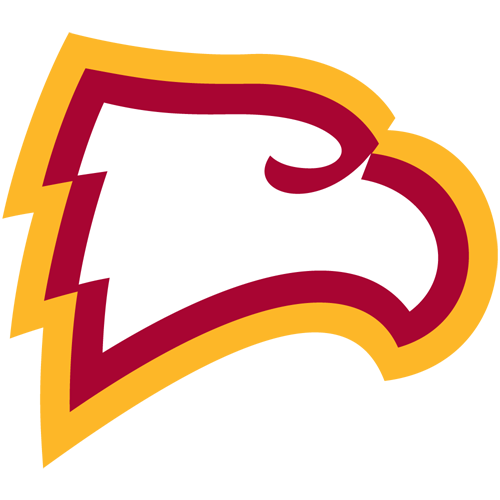 Smith's 14 points extend Golden Lions' improbable run
DAYTON, Ohio -- Smiling Arkansas-Pine Bluff players plopped into the black folding chairs at courtside and checked their cell phones for congratulatory messages before heading out the arena door to get on yet another bus.
Finally, the Golden Lions had found a road trip to their liking.
Allen Smith scored 14 points Tuesday night, including a pair of 3-pointers during the Golden Lions' second-half surge to a 61-44 victory over Winthrop in the NCAA tournament's opening game.
The Golden Lions (18-15) will play Duke, the No. 1 seed in the South Regional, on Friday in Jacksonville, Fla. -- a place they somehow missed during a season-opening jaunt that nearly did them in.
"It seems like we play better on the road than we do at home because we're so used to being on the road," said center Lebaron Weathers said. "
Didn't feel that way at the start of the season.
The Golden Eagles spent the first two months playing some of the country's best teams on the road, going everywhere and getting nowhere. They dropped their first 11 games -- all on the road -- losing at schools such as Texas-El Paso, Michigan, Oklahoma State, Georgia Tech, Missouri, Kansas State and Oregon.
Players cranked up their iPods and let their music soothe them during 13-hour bus rides across the heartland in November and December, ones that bonded them for much better things in March.
"We think it brought them together," coach George Ivory said. "You've got to stay together on the road. You get to know each other better. You go through some bumps and bruises on the road, playing in some pretty tough places."
The basketball equivalent of boot camp hardened them for a Southwestern Athletic Conference season that would be much more kind. Their next destination is with history -- a chance to pull off the unprecedented first-round upset of a No. 1 team by a 16 seed.
Ivory knows a little bit about that. He was a star at Mississippi Valley State, which kept up with No. 1 Duke in 1986 before falling 85-78.
"You see Duke a lot on TV," Ivory said. "You see them so much, it's kind of like you just know what they're going to do."
The fast exit was familiar for Winthrop (19-14), which has made the tournament nine times in the last 12 years but has only one victory in all those tries.
Winthrop got the type of game it wanted, but couldn't make a shot as another tournament slipped away. Charles Corbin scored 13 points for the Eagles, who shot 29 percent from the field and went 2 of 21 behind the 3-point arc.
"We picked a bad time to have a bad game," coach Randy Peele said. "We played really frustrated. I hadn't seen that from us for a while."
Neither team shoots particularly well -- no player averages more than 10 points for either one. Instead, they win with tight defense and rebounding.
These mirror-image teams settled in to slog one out on the NCAA's big stage.
Midway through the first half, there were as many shots blocked as made. Bored fans started doing the wave. Arkansas-Pine Bluff's Tavaris Washington missed two dunk attempts. Both teams shot under 30 percent from the field in the first half, which ended with the Golden Lions up 24-23.
Ugly? Not to these two.
Corbin was the only shooter with any semblance of a touch, making his three attempts in the first half. His 3-pointer started a 13-2 run that gave Winthrop a 23-17 lead. The Golden Lions caught up by drawing fouls and making free throws.
Then, Smith changed everything with two uncontested shots.
Smith hit a pair of 3s -- a rarity in this game -- as Arkansas-Pine Bluff pushed its lead to 38-31. He held up his right hand in the "OK" sign -- three fingers extended -- after connecting from the left corner and the top of the key.
Things were anything but OK for Winthrop when the Golden Lions' Terrell Kennedy, a bulky front-line player, swished only his second 3-pointer of the season to beat the shot clock, helping Arkansas-Pine Bluff pull ahead 14. Winthrop would never get closer than nine the rest of the way, unable to make an open shot or get a turnover to set up a layup.
"That became frustrating for me personally," said Mantoris Robinson, the Big South's two-time defensive player of the year. "I felt if we got some stops, our offense would flow. But we didn't shut them down."
For the final touch, Smith got an open 3 from the left wing and swished it with 16.3 seconds left, then gave his "OK" sign one last time.
This road trip was definitely more than OK.