MEN'S BASKETBALL CHAMPIONSHIP - WEST REGION - 2nd ROUND AT SAN JOSE CA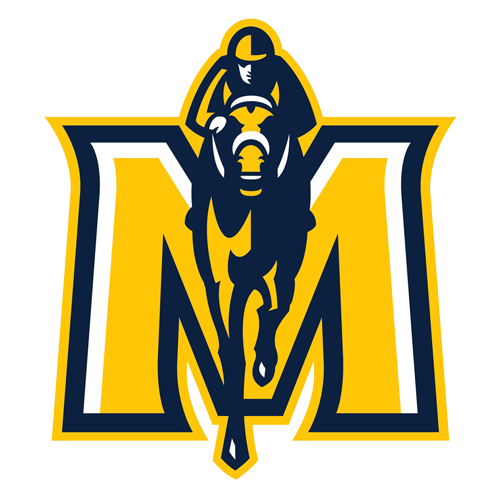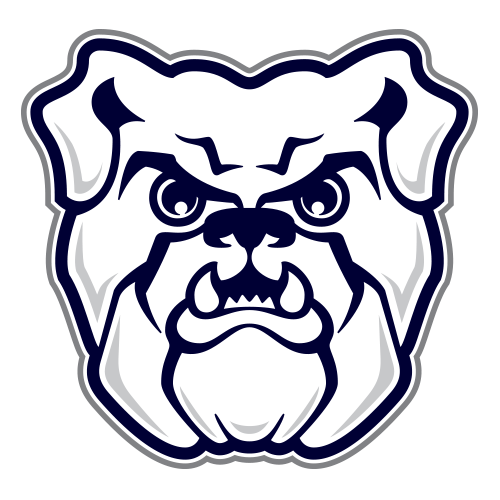 Late free throws push Butler into Sweet 16
SAN JOSE, Calif. -- Butler's Gordon Hayward instinctively left his man for a double-team, deflected a freshman's desperate pass and slammed Murray State's storybook shut.
Those rip-roaring Racers were awfully close to a second straight bracket-busting upset before the tournament-tested Bulldogs reminded them which small school almost always plays big in March.
Ronald Nored's three-point play snapped a tie with 25.4 seconds left, and Butler narrowly evaded a second stunner by the 13th-seeded Racers in three days, advancing to the regional semifinals of the NCAA tournament with a 54-52 victory Saturday.
Nored scored 15 points and Hayward had 12 before making the decisive defensive play for the fifth-seeded Bulldogs (30-4), who extended the nation's longest winning streak to 22 games and advanced to the round of 16 for the second time in four years.
"I think we just wanted it," said Hayward, who persevered through a 4-of-13 shooting performance. "I'm sure they wanted it badly, too, but we all just dug in. We did whatever we could to get the job done."
Shelvin Mack scored 11 points for Butler, which overcame a second straight halftime deficit and finished on a 7-2 run in the final 2 1/2 minutes. The Bulldogs never got comfortable in a thriller against the undersized but big-hearted Racers (31-5), who beat fourth-seeded Vanderbilt in the first round on Danero Thomas' jumper as time expired.
"I'm pretty sure it was in the back of everybody's mind, what they did to Vanderbilt," said Willie Veasley, who had 10 points. "We just had to contain their guards and get a stop and keep this thing going."
Murray State was in a similar situation in the closing seconds, trailing by just two after Butler's Matt Howard made one of two free throws with 17.2 seconds left.
With no timeouts left, Murray State got the ball to Isacc Miles, whose drive was stopped, and then to Isaiah Canaan. The freshman guard was double-teamed by Hayward, and his frantic attempt at a perimeter pass went off Hayward's hand and rolled into the backcourt, setting off a celebration down near Butler's bench.
"We just didn't want them to get an open 3," Hayward said. "They're capable shooters, and had been there before."
But the Racers have never been to the round of 16, where Butler is headed for the third time in school history. In next week's West Regional semifinals in Salt Lake City, Butler will face the winner of top-seeded Syracuse's meeting with Gonzaga on Sunday.
Canaan scored 14 points and hit four 3-pointers for the Racers, who matched Butler's sturdy defense and outrebounded the Bulldogs 39-22.
"It's tough and it's hard, but we can't hold our head down," Canaan said. "We fought all year and we didn't want it to end the way it ended, but we're grateful to be in that position that we were in."
After Howard hit his first free throw in the final seconds, Murray State coach Billy Kennedy used his final timeout to ice him -- and it worked when Howard missed his second shot.
Kennedy had created a new play during a final timeout against Vandy to set up Thomas' winner -- but he was out of timeouts this time around.
"To [Canaan's] credit, he looked at the clock and didn't panic," Kennedy said. "They did a good job of having two guys on him, and we didn't have any timeouts left. He's a freshman, [but] we're not even in the game unless he's playing like he's capable of playing. He brought us back into the game, and he just lost the ball."
Thomas, whose 15-footer beat Vanderbilt 66-65, was held scoreless by the Bulldogs in 26 minutes.
The early second-round game at the Shark Tank matched two teams with a combined 41-1 record in 2010, both carrying rich basketball traditions from smallish schools. Although the Racers were compelling candidates to carry the small-school banner into the tournament's second weekend, Butler has been doing it for years -- and with an enrollment that's less than half of Murray State's 10,500.
Still, Murray State got agonizingly close to its first trip to the regional semifinals before Butler finally showed its hard-earned poise from several years as the cream of the mid-majors. The Ohio Valley Conference hasn't had a round of 16 participant since Western Kentucky in 1971.
Murray State trailed 46-38 with 6 minutes to play after a 9-0 run by Butler, but the Racers came back with a 10-1 spurt, including Canaan's go-ahead 3-pointer with 4:50 left. Butler went scoreless for nearly three minutes until finally replying, tying it on Mack's jumper with 1:22 left.
After Nored converted his three-point play on a strong drive to the hoop, Miles hit two free throws for Murray State with 21 seconds left.