MEN'S BASKETBALL CHAMPIONSHIP - MIDWEST REGION - 2nd ROUND AT SPOKANE WA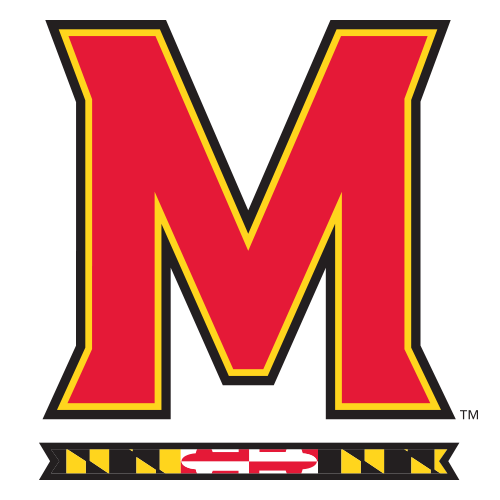 Lucious hits 3 at buzzer to cap Michigan State's run to Sweet 16
SPOKANE, Wash. -- The celebration was barely over, and already Michigan State had to start thinking about life in the NCAA tournament without injured Kalin Lucas.
Korie Lucious, filling in for the Spartans' star guard, hit a 3-pointer at the buzzer to cap a frenetic finish and give depleted Michigan State an 85-83 victory over Maryland on Sunday in the second round of the Midwest Regional.
After Lucas went down with a leg injury, the Spartans blew a 16-point lead in the second half. Greivis Vasquez's basket put Maryland ahead 83-82 with 6 seconds left, but Michigan State inbounded immediately and Draymond Green pushed the ball up the floor.
Green passed to Lucious at the top of the key. He dribbled once and launched the game-winner as time expired, setting off a wild celebration as jubilant Spartans players streamed off the bench.
"I had an open look. Time was running down. I just shot it and it went in," Lucious said. "I didn't want the time to go out without getting a shot up."
No. 5 seed Michigan State advanced to play ninth-seeded Northern Iowa on Friday in the regional semifinals in St. Louis. The Panthers pulled off the most stunning upset of the tournament Saturday, beating top-seeded Kansas 69-67.
"I think I'm just going to enjoy this today and I'll worry about Northern Iowa tomorrow morning," Michigan State coach Tom Izzo said. "This is going to be the 24-hour rule. We're going to enjoy this."
If the Spartans are going to go any further, however, they'll probably have to do it without their floor leader.
Moments after his team's thrilling victory, Izzo revealed sobering news about Lucas, saying the junior guard likely has a torn Achilles tendon. That would make it almost impossible for him to play in the round of 16 -- or beyond.
"That poor kid, he was devastated," Izzo said. "It's a shame for him. But it's part of athletics and we're just going to have to move on."
Izzo added that the diagnosis was not definite because Lucas had yet to have an X-ray or MRI, "but the prognosis is 85 percent of that."
A two-time all-Big Ten selection, Lucas got hurt with 2:28 remaining in the first half and did not return. He came back to the bench with 12 1/2 minutes to play wearing a hooded sweat shirt and sweat pants, with a walking boot on his left foot and ankle.
Lucas scored a career-high 25 points in Michigan State's first-round victory over New Mexico State.
Durrell Summers had 26 points in this one for the Spartans (26-8), who also played without starting guard Chris Allen (foot) for most of the game. Summers responded with by far his best NCAA tournament performance in 11 outings.
Vasquez led the fourth-seeded Terrapins (24-9) with 26 points. He sparked their late comeback by scoring nine of Maryland's final 11 points in the last two minutes.
After his winning shot, Lucious backpedaled down the court and the entire Michigan State team -- minus Lucas -- dogpiled on him under the Maryland basket. Even the mascot got into the act, while Lucas hopped over to Izzo near midcourt.
"I told our team when we were up four, up six, whatever it was, we were going to win this game and it's going to be one of the greatest wins in the history of Michigan State," Izzo said.
Lucious, a sophomore, matched his season high with 13 points on 5-of-8 shooting.
"Korie had the weight of the world on his shoulders," Izzo said.
Maryland's locker room stayed closed for a while after the game, and when it opened many players had red eyes from crying.
"We were behind the whole time and we were in the same position before during the regular season," Vasquez said. "We did a good job. We didn't give up."
Lucious' shot capped a wild finish to a game that the Spartans appeared to have in hand. With 12 minutes to go, they were up by 16.
The drama started when Summers went out with his fourth foul with 6:19 left and MSU holding a 74-64 lead. A 3-pointer by Eric Hayes and a layup by Adrian Bowie pulled Maryland within 78-71 with 3:59 left. Maryland missed on its next possession, and the Spartans worked time off the clock before Lucious scored for an 80-71 lead with 2:05 to go.
Vasquez scored quickly on the other end and sank the foul shot to make it 80-74.
Then, Maryland's press paid off. Vasquez, the ACC player of the year, stole an inbounds pass and Sean Mosley made a layup to make it 80-76. The Terrapins' Cliff Tucker stole the ball on the next possession and Vasquez hit a 3 from the left corner to cut it to 80-79 with 1:19 left.
Tucker stole the ball again and Vasquez made a runner over Delvon Roe to give Maryland an 81-80 lead with 31 seconds left, its first since the opening minutes.
"We were just pressing and guys were getting some easy buckets, and we had our intensity up," Hayes said.
Green scored with 20 seconds remaining to put the Spartans up by one. But Vasquez scored again, setting up the thrilling final sequence.
"The kid made a big play," said Vasquez, who added eight assists and four rebounds.
Jordan Williams, who had a big game in Maryland's first-round win over Houston, was limited to 10 points and 10 rebounds. Hayes had 18 points for the Terrapins, who were outrebounded 42-24.
Lucas began hopping on one leg and keeping his left foot off the ground after making a runner and landing awkwardly on his left leg near the baseline with 2:28 remaining in the first half. As play continued at the other end, he hopped down court on his right leg while wincing in pain. He tried to defend the ball before officials gave him an injury timeout.
The junior then hopped to his bench. After a trainer looked at his lower left leg for a moment, Lucas hobbled into a tunnel that leads to the locker room.
"I just came down the wrong way," he said.
Michigan State led by nine when Lucas left the game. He remained out at the start of the second half, and wasn't even on the bench until 12 1/2 minutes remained. The Spartans' lead had grown to 15 by then, thanks to Summers' shooting.
Allen, a 3-point specialist, did not start because of a foot injury. He entered midway through the first half, moved stiffly for a couple of minutes, then left the game and remained on the bench into the second half.