CHICAGO INVITATIONAL CHALLENGE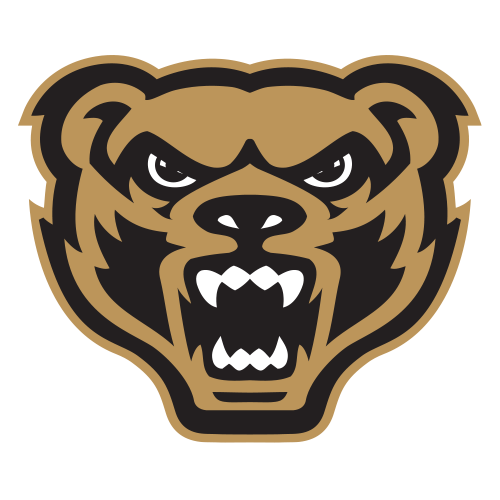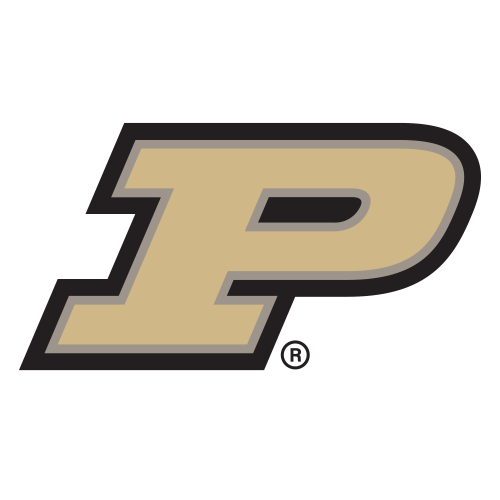 JaJuan Johnson sparks Purdue to nonconference victory
WEST LAFAYETTE, Ind. -- JaJuan Johnson turned Sunday night's game into his own personal showcase.
By his own estimation, it was overdue.
The senior forward scored 25 points, grabbed 11 rebounds and had five assists, helping Purdue (No. 9 ESPN/USA Today, No. 14 AP) hold off pesky Oakland 82-67 in the Chicago Invitational Challenge.
"Those first few games my shot wasn't really falling," he said. "I tried not to get down on it. It was a matter of time for shots to fall."
The victory kept Purdue (3-0) unbeaten and extended the Boilermakers' winning streak over non-conference foes to 21.
But for Johnson, who considered leaving school for the NBA after his junior season, there were larger implications at work.
Pitted against Oakland's Keith Benson, the Summit League's preseason pick for player of the year and another potential NBA draft pick, Johnson didn't just hold his own.
He dominated the first half with 19 points, four rebounds and three assists and made two 3-pointers -- one more than he had made in his previous 108 college games combined.
Benson, meanwhile, was limited to three points and eight rebounds in the half and though he was more productive in the second 20 minutes, his teammates were not. Benson wound up with 16 points and 14 rebounds as the Golden Grizzlies (1-2) dropped to 3-25 all-time against Big Ten foes thanks in large part to Johnson. Reggie Hamilton also had 16 points for Oakland.
"I knew who was coming in," Johnson said. "I knew I had to be on top of my game."
Fortunately, Johnson had plenty of help.
E'Twaun Moore had a game-high 26 points, 15 in the second half. He is now tied with Brian Cardinal for 14th on Purdue's career scoring list. Guard John Hart scored 11 points off the bench, and freshman guard Terone Johnson added 10 points.
Oakland coach Greg Kampe thought Moore was the difference.
"When you're in our shoes, you hope things like that don't happen," Kampe said. "I have to give that kid all of the credit in the world."
But Purdue needed the whole combination on a night full of shock value.
Fans saw forward Robbie Hummel maneuvering his way around on crutches for the first time since he underwent surgery to repair a torn ACL in his right knee. Point guard Lewis Jackson also left early in the first half with what appeared to be a left shoulder injury. He finished the game, though coach Matt Painter had no additional details about the injury.
And that wasn't even the worst part.
Purdue's trademark defense was gouged quickly by the Golden Grizzlies, who opened the game with back-to-back 3s and controlled most of the first half by shooting well over 50 percent.
Oakland, the favorite to win the Summit League title, was still within a basket of the Boilermakers with 13½ minutes to play.
"They obviously shot a high percentage, they beat us on the glass, they were able to force some turnovers, but they're a good team," Purdue coach Matt Painter said. "If you're good, you're good, it doesn't matter what league or what level."
But Purdue finally got back to work and re-established control with one quick flurry.
Hamilton drove in for a breakaway layup that would have tied the game at 57 with 13:35 to go, but the ball rolled off the rim, Moore grabbed the rebound and threw an outlet pass that started Purdue's fast break. Hart ended it with a layup to make the score 59-55.
Kelsey Barlow followed that basket with two free throws, and after Oakland's Ledrick Eackles missed two free throws, Moore hit a 3 that finally gave the Boilermakers a 64-57 lead.
The two Johnsons finished the 13-5 run with their own baskets, making it 68-57 with 10:05 to go, and Oakland never seriously challenged Purdue again.
"Anytime you go against a big-name player, like Benson, you're definitely up for the challenge," JaJuan Johnson said. "I think one of the biggest things was just keeping it moving, screening, going to different areas and the guards finding me down low."
Purdue will face Austin Peay in the second game of the tournament Tuesday night, while Oakland travels to Wright State.