JIMMY V CLASSIC AT NEW YORK NY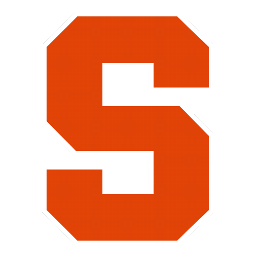 Rick Jackson's 17 points, 16 rebounds boost Orange by Spartans
NEW YORK -- Rick Jackson has been a solid rebounder in his three years at Syracuse. He's going at it at a totally different pace his senior season.
Jackson matched his season-high with 17 points and grabbed 16 rebounds to lead Syracuse (No. 7 ESPN/USA Today, No. 8 AP) to a 72-58 victory over Michigan State (No. 8 ESPN/USA Today, No. 7 AP) on Tuesday night in the Jimmy V Classic at Madison Square Garden.
With the 6-foot-9, 240-pound Jackson leading the way, Syracuse dominated inside finishing with a 42-24 advantage on points in the paint and outrebounding the Spartans 38-30. Michigan State led the nation the last two seasons in rebound margin.
"We just talk about rebounding being a big key for us," Jackson said. "We shoot a lot of 3s, a lot of jump shots and there are a lot of opportunities to get those misses. When Coach said we're not getting the ball you have to go get it and just play with that mindset."
Jackson came into the game averaging 13.1 points and 12.3 rebounds, both career-highs.
"He's been a monster inside defensively and getting offensive rebounds," Syracuse coach Jim Boeheim said. "He's been steady every game for us. We've been very erratic in all the other areas and he's been very good from day one, as good as any inside guy you could ask for."
Michigan State coach Tom Izzo, considered one of the top college coaches in terms of his team rebounding and being tough inside, didn't mince any words about what happened to the Spartans.
"It's gut check time for us," he said. "I'm as disappointed in that performance as I've been in any since I've been at Michigan State. Credit Syracuse or the one man who kicked our butt. We didn't come early inside and let them dominate on the boards. We turned into a pretty-boy jump-shooting team instead of the blue-collar, fist-fighting team we should be.
"Our guys inside weren't covering anybody and that's solely on me. If the team doesn't play hard enough and is tough enough that's the coach's fault and we'll fix that. I feel like the New York Jets."
Michigan State didn't lose 45-3 like the Jets did at New England on Monday night, but the Spartans had a bad enough game.
"The aggressive team usually gets the advantage," Izzo said, "but we were taking it like a sissy and they took it up like men."
Scoop Jardine had 19 points and Kris Joseph added 14 for the Orange (9-0), who took the lead 4½ minutes into the game and never relinquished it in front of a sellout crowd of 19,391 which was solidly behind the team from upstate New York.
"We like to play here, we always have," Boeheim said. "It's a great place to play and we've had great success here for a long time."
The Orange won for the first time in three appearances in this event which has helped raise over $100 million for the V Foundation, a fundraising effort for cancer research started by the late Jim Valvano.
Durrell Summers had 18 points for the Spartans (6-3), whose losses have all been to teams ranked in the top 10 as they lost to Connecticut in the Maui Invitational and top-ranked Duke.
The Spartans, who won their first two appearances in the Jimmy V Classic, committed 20 turnovers in the loss to the Blue Devils and didn't help themselves against Syracuse, finishing with 17. They also hurt themselves by going 9 of 16 at the free throw line.
"Nine for 16 just isn't good," Izzo said. "It's been a long time since we were manhandled like this. To be honest with you, it's been a long time."
Michigan State got within 50-47 on a free throw by Draymond Green with 12:24 to play. Dion Waters hit a 3 -- just one of Syracuse's 2 in 11 attempts -- and Jardine followed nine empty possessions by both teams with a three-point play and the Spartans were never closer than six points the rest of the way.
Korie Lucious had 10 points for the Spartans, while Kalin Lucas, who wasn't able to practice the last week, had eight on 3-for-9 shooting as he continues his recovery from the Achilles tendon injury he suffered during the NCAA tournament.
Summer was 4 of 9 from 3-point range and Michigan State was 7 of 24 overall.
This was Syracuse's fourth straight win in the series with Michigan State and the Orange lead it 10-7 all-time. Boeheim isn't getting up in the rankings.
"I don't think we're playing as well as we can," he said. "I don't think we've played really well offensively yet. I think we can get there but we're not there yet and nobody is. It's still early."
9:35 PM, December 7, 2010
Coverage: ESPN/ESPN3
Attendance: 19,391
Capacity: 19,812
Referees:
Mike Eades
Les Jones
Bryan Kersey
2023-24 Big Ten Conference Standings
2023-24 Atlantic Coast Conference Standings
Men's College Basketball News