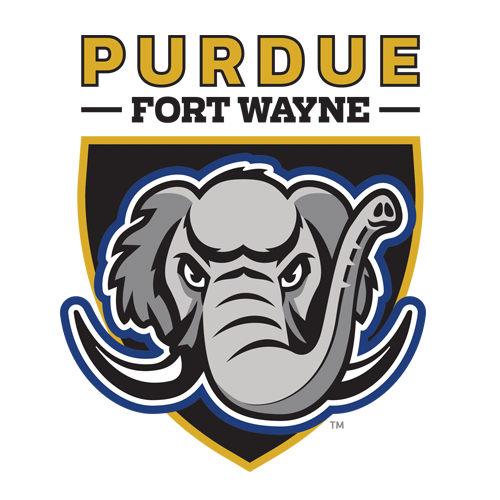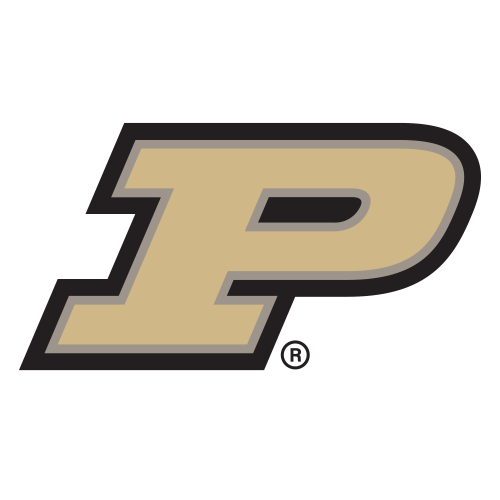 No. 13 Purdue handles IPFW thanks to JaJuan Johnson's 24 points, 13 boards
WEST LAFAYETTE, Ind. -- D.J. Byrd gave Purdue's offense what it had been missing.
The forward scored all 15 of his points in the second half and made all five of his 3-point tries to help the Boilermakers (No. 13 ESPN/USA Today, No. 14 AP) defeat Indiana-Purdue-Fort Wayne 77-52 on Tuesday night.
Purdue again got solid performances from its stars. JaJuan Johnson had 24 points and 13 rebounds and E'Twaun Moore had 11 points, six assists and five steals. But the Boilermakers had lacked a player who could take advantage of the attention Johnson and Moore had been drawing.
Byrd answered the call with his perfect second half. On his last 3-pointer, he jogged downcourt with a bewildered look on his face.
"It didn't feel good, and it fell in," he said. "I guess when it's falling, it's falling."
Byrd had been struggling with a right shoulder injury he suffered at Virginia Tech on Dec. 1, and hadn't scored more than seven points in a game since. A healthy, effective Byrd gives coach Matt Painter another option heading into the Big Ten opener Dec. 28 at Michigan.
"It's a great thing for us," Painter said. "He's really battled, just to go out there and play with the shoulder problem. Just for him to be able to go out and stretch the defense with the way JaJuan's playing inside, it was great for his confidence because he's capable of doing that."
Purdue's defense was stout as usual. The Boilermakers have won six straight and allowed just 51.8 points per game during the streak. Purdue held the Mastodons to 35 percent shooting and forced 17 turnovers.
Johnson and Moore combined for 11 points in a 13-2 run at the start of the second half that gave Purdue a 44-24 lead. The Boilermakers made their first six shots after the break, all from in close.
"That's one of the most important segments of the game, the first five minutes of the second half," Painter said. "That's what we always talk about at halftime -- having energy, going out, trying to get the ball in scoring positions."
Purdue's insistence on attacking the basket surprised IPFW coach Dane Fife.
"That's why we needed to go zone in the second half, because they were just throwing it over the top of us and we never had any help behind our guys that were guarding E'Twaun and JaJuan," Fife said. "You've got to give them credit for exposing us."
Once IPFW switched its defense, Byrd went to work. He made three 3-pointers in a two-minute span to push the lead to 68-44 with 4:07 to play.
"We went zone and eliminated that [Purdue's inside game], then Byrd got hot," Fife said. "They had answers to our counters, and that's just a good basketball team. That's why they're ranked in the top 20 in the country."
Lewis Jackson had eight points and eight assists for the Boilermakers (11-1).
Oleg Kovalov scored a career-high 12 points and made all four of his 3-point tries for IPFW, which had won six of its past seven games. Zach Plackemeier and Ben Botts both added 10 points for the Mastodons (7-4).
IPFW made 9 of 24 3-pointers, but just 9 of 28 shots inside the arc.
The Mastodons lost at Xavier in overtime and by six at Cincinnati in November, and started strong against the Boilermakers. IPFW ran out to a 7-2 lead, but Purdue responded with a 9-2 run to take an 11-9 lead before IPFW called a timeout.
The Boilermakers continued the run, taking a 20-11 lead before the Mastodons rallied. Kovalov made three 3-pointers in 3:10 to cut Purdue's lead to 25-22, but the Boilermakers closed the half with a 6-0 run to lead 31-22 at halftime.
Purdue dominated after that, shooting 65 percent in the second half.
"We stepped up and we made some shots," Painter said. "We had a couple stretches that were tough, and it really comes down to us and not the opponents. When we keep it simple, we're pretty efficient and pretty productive on the offensive end."
Mackey Arena
6:30 PM, December 21, 2010
Coverage: BTN
Attendance: 11,148
Capacity: 14,804
Referees:
Ed Hightower
Gene Steratore
Tim Clougherty
2022-23 Horizon League Standings
2022-23 Big Ten Conference Standings
Men's College Basketball News