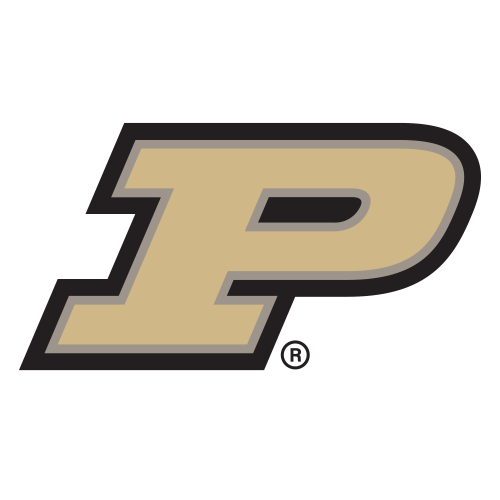 No. 13 Purdue shoots 58 percent from field to beat No. 18 Michigan State
WEST LAFAYETTE, Ind. -- E'Twaun Moore and JaJuan Johnson scored the most points for Purdue on Saturday night. Michigan State coach Tom Izzo said Lewis Jackson did the most damage.
Moore scored 26 points and Johnson had 20, but Jackson added a career-high 19 points for the Boilermakers and got the best of Spartans point guard Kalin Lucas to help Purdue (No. 13 ESPN/USA Today, No. 14 AP) beat Michigan State (No. 18 ESPN/USA Today, No. 17 AP) 86-76.
Lucas, the 2009 Big Ten player of the year, finished with nine points on 3-for-16 shooting before fouling out in the final minute.
"As good as Moore was, I think Jackson was the difference," Izzo said.
While Lucas was struggling with his shot, the 5-foot-8 Jackson was blowing past defenders and slicing his way to the basket almost at will. He knew the matchup with Lucas would be a key.
"He's a great player," Jackson said. "I always look forward to playing him. That's kind of like a gauge for me. You always want to win that battle. I know he's a leader on their team and once you take out a leader or the head of the monster, so they say, it kind of makes people get into a panic."
Purdue (17-3, 6-1 Big Ten) remained a game behind No. 1 Ohio State in the conference standings heading into their showdown in Columbus on Tuesday night.
Draymond Green had 21 points, 11 rebounds and six assists and Delvon Roe added 16 points for the Spartans (12-7, 4-3).
The previous meeting between the teams came late last season in Purdue's first game after Robbie Hummel tore the ACL in his right knee. Michigan State won 53-44 as Johnson and Moore combined to shoot 7 for 27 from the field. This time, Purdue's top scorers combined to shoot 16 for 31.
Moore had been working his way out of a slump, and Izzo said Durrell Summers' poor defense helped.
"We'll, we didn't guard him in the first half," Izzo said. "Give E'Twaun credit, he made some shots, but there was a ghost guarding him. Somebody running around with a number on his back that didn't guard him."
Johnson, the Big Ten's leading scorer, is averaging 25 points in his past four games.
Purdue shot 58 percent from the field to win its 12th straight home game. Michigan State's opponents had shot 40 percent from the field this season.
Michigan State jumped out to a 20-16 lead before Purdue rallied. A 3-point play by Johnson and a teardrop layup by Jackson over two defenders gave Purdue a 24-22 lead.
Three straight layups by Jackson and a basket by Moore gave the Boilermakers a 34-26 lead, prompting Izzo to call a timeout.
"They always tell me to be aggressive," Jackson said. "Once I'm aggressive it just opens up things more for the team. It gave me the opportunity to get some easy buckets."
Purdue extended its lead to 13 at 41-28 on back-to-back baskets by Moore and led 41-31 at halftime. Moore scored 19 points in the first half, and the Boilermakers shot 62 percent before the break.
Michigan State scored eight points off offensive rebounds in the first half, preventing the score from being more lopsided.
A pair of 3-pointers by Ryne Smith gave Purdue a 50-36 lead in the opening minutes of the second half.
Roe converted a 3-point play to cut it to 54-47, but Purdue responded when D.J. Byrd scrapped for a rebound, then delivered a pass to Johnson for an open dunk. Moore was fouled on a tip-in on Purdue's next possession, and the 3-point play pushed Purdue ahead 59-47 with 11:55 to play.
Green made a 3-pointer to cut Purdue's lead to 61-55, and the crowd started getting nervous. But a steal by Moore led to a layup by Jackson, then Kelsey Barlow threw down a dunk to push the Boilermakers' lead back to 10.
Purdue remained comfortably ahead the rest of the way, leaving Izzo searching for positives.
"We're not a program who should be growing, but I hate to say we are," he said. "We're playing better. Not good enough to beat a real good team. And Purdue's a real good team."
The win gave the Boilermakers a confidence boost.
"This is always going to be a great memory for us to have," Jackson said, "but making a statement and showing people that we can play with the best teams in the nation and we have other key pieces that can step up ... I think that kind of sends that message to the rest of the nation that we are contenders. Even though we lost Rob [Hummel], we still have a great shot for a national championship and the Big Ten race."