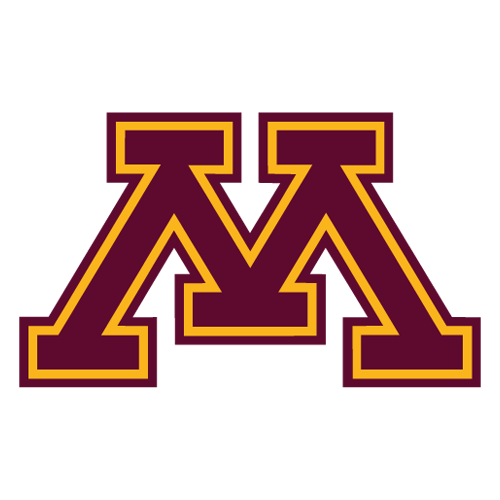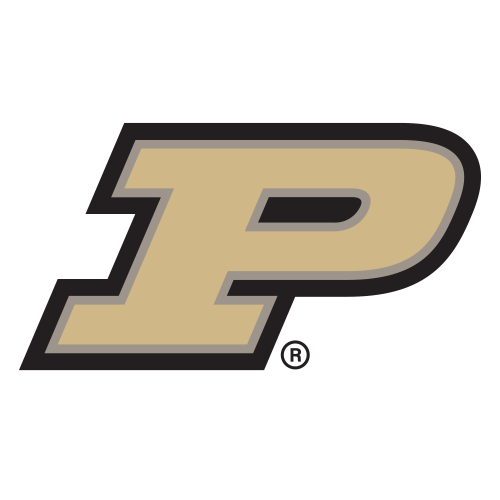 Boilermakers bounce back from Ohio State drubbing to drop Minnesota
WEST LAFAYETTE, Ind. -- Purdue was humiliated in a 23-point loss at Ohio State on Tuesday, and short-handed Minnesota paid for it on Saturday.
JaJuan Johnson scored 24 points in leading the 12th-ranked Boilermakers to a 73-61 win over the Golden Gophers (No. 18 ESPN/USA Today, No. 16 AP).
The negative feelings from Tuesday's loss lingered within the Purdue program for the rest of the week.
"Anytime you lose a game like that, or a game in general, it sits with you for a while and you want to erase that feeling as quick as possible," Johnson said. "We let one go against Ohio State, but we didn't want to let this one go."
Johnson, the Big Ten's leading scorer, made 8 of 13 field goals to notch his sixth straight game with at least 20 points.
Ryne Smith scored all 15 of his points in the second half and Lewis Jackson had 13 points and five assists for the Boilermakers (18-4, 7-2 Big Ten), who remained in second place in the conference.
Trevor Mbakwe had 17 points and 12 rebounds and Blake Hoffarber added 14 points for Minnesota (16-5, 5-4). The Golden Gophers won the first meeting between the teams 70-67 in Minneapolis on Jan. 13, but they knew that Purdue would be focused after the loss at Ohio State.
"We knew coming in that we'd have to play a flawless game, stay out of foul trouble and find a way to contain JaJuan Johnson and rebound, and those are the things we didn't do today," Minnesota coach Tubby Smith said.
It was the Golden Gophers' first loss since losing point guard Al Nolen, who is out indefinitely with a broken right foot. Nolen's injury forced Hoffarber, Minnesota's leading scorer, to play point guard. A variety of Purdue players, including Smith, Jackson and Kelsey Barlow tried to disrupt him and prevent Minnesota's massive front line from taking control of the game.
"They definitely pressured Blake," Minnesota center Colton Iverson said. "You could tell that's what they were focusing on. Their defenders were all over him. They probably could have called some more calls.
Purdue struggled with Minnesota's 2-3 zone defense in the first half, but the Boilermakers made 7 of 11 3-pointers after the break.
"Even when we were out there, they were hitting them, so it's too much you can do about that except go back on offense and try to put it in the hole, and we really couldn't do that," Minnesota forward Rodney Williams said.
Minnesota led 22-17 before Jackson got hot. The 5-foot-9 point guard made two 3-pointers to help the Boilermakers take a 25-24 lead. Jackson, who had made only three 3-pointers entering the contest, made 3 of 4 in the game.
"We weren't very active, and Jackson stepped up and made the threes when he was open," Tubby Smith said. "He wasn't looking for the three's, but when we leave him wide open like that, he's going to make them.
Minnesota briefly regained the lead on a free-throw line jumper by Ralph Sampson III, but Johnson scored the last four points of the half to put the Boilermakers up 29-26 at the break. Purdue shot just 39 percent in the first half.
Jackson and D.J. Byrd hit 3-pointers to push Purdue's lead to 37-28 two minutes into the second half, and a pair of free throws by Smith increased the margin to 14.
"We were doing OK until the start of the second half, and we just gave up open 3's, and I thought they gained some momentum and we weren't able to get the momentum back," Tubby Smith said.
Ryne Smith's third 3-pointer of the half increased Purdue's lead to 59-44, and the Boilermakers led by at least 10 points the rest of the way.
"When Ryne gets into that rhythm, it really makes our team so much better, just that extra threat that we have," Johnson said. "Ryne's not hesitating, he's just shooting right away."
Meanwhile, Minnesota couldn't get its offense going well enough to take the pressure off Hoffarber.
"I know Blake was really flustered out there," Iverson said. "We just need to get more open on the wing and open it up for him because they're going to be doubling him now."
Jackson said the Boilermakers feel they are back to normal.
"Just that embarrassment that we took at Ohio State, we wanted to come back out here and show people that, we had a let down, but when you come to Purdue, you're going to see a competitive side, and we will compete night in and night out," he said.