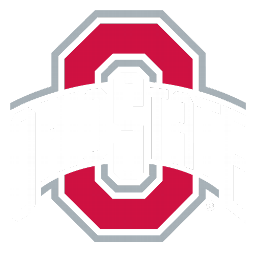 David Lighty, Jared Sullinger help Ohio State reach 24-0
MINNEAPOLIS -- Jared Sullinger and still-unbeaten Ohio State didn't back down or let up.
Another unflappable performance by the 6-foot-9, 280-pound freshman left Minnesota coach Tubby Smith wondering what happened to his big men -- and planning more time for his team in the weight room.
David Lighty scored 19 points, Sullinger had 18 points and 13 rebounds, William Buford and Jon Diebler made three 3-pointers apiece and the top-ranked Buckeyes beat Minnesota (No. 20 ESPN/USA Today, No. 18 AP) 82-69 on Sunday.
"You can see the difference in experienced, physical players: They just kind of shoved us out of the way," Smith said.
Every starter for Ohio State (24-0, 11-0 Big Ten) scored 10 or more points to help stretch the second-longest winning streak in school history, creeping toward the record of 32.
Buford added 15 points, four assists, four rebounds and two steals, and the Buckeyes checked another opponent off the list in this most-challenging month. Up next is a trip to Wisconsin (No. 18 ESPN/USA Today, No. 19 AP) on Saturday, and after a home game against Michigan State the Buckeyes travel to play Purdue (No. 10 ESPN/USA Today, No. 11 AP).
They have won 12 straight conference road games, dating to last season.
"We're never scared," Sullinger said. "Even on the road, or at home, we just keep playing basketball. That's what we do."
The Gophers are sorely lacking those floor leaders, particularly while senior point guard Al Nolen is out with a broken foot. Blake Hoffarber led Minnesota (16-7, 5-6) with 16 points, playing the second half with a limp and a brace on his left knee after bumping it on the court and hurting the bursa sac. He is playing out of position, though, and had four turnovers.
"We were just careless with the ball. Those are the kind of mistakes we can't have in a game like this, or in any game," said Austin Hollins, who started in place of Colton Iverson and finished with eight points.
Smith praised the performance of freshmen Hollins, Chip Armelin and Maverick Ahanmisi, but Iverson, Ralph Sampson III and Trevor Mbakwe combined for 12 turnovers in and around the paint. Iverson didn't score and had four fouls in 14 minutes.
"If our post men are going to turn the ball over 12 times, and that's where our strength was, I don't know what to do," Smith said.
Armelin had a career-high 14 points in 23 minutes, but Sampson went scoreless after a 14-point first half and five of Mbakwe's seven rebounds came before halftime. After losing at Indiana on Wednesday, the Gophers will probably fall out of the national rankings.
The Gophers made a late rally to come within three points in a loss at Ohio State last month, but this time they matched their season high with 19 turnovers and couldn't get close down the stretch despite a 10-for-20 performance at the free throw line by the Buckeyes. Sullinger, the target of plenty of bumping and scrapping underneath, was 2-for-8.
But that didn't matter, the way the Buckeyes dominated the pace and flustered the Gophers with their zone defense.
Sampson matched Sullinger before the break, but the slender junior lacks the thick freshman's strength and it showed as the game wore on. Near the midpoint of the second half, Sullinger slithered his way inside and muscled the ball up for a layup to draw the foul on Sampson. He missed the free throw, of course, but it was moot.
The packed Williams Arena crowd that was so loud at tipoff and in the early stages of the first half was much quieter later, hushed several times including when Aaron Craft's 3-pointer beat the shot clock and gave Ohio State a 61-46 lead with 8:10 left.
"Composure is something we hope stays with our program," coach Thad Matta said.
Here was another ominous sign for the Gophers, the Big Ten's worst free throw shooting team. They went 14 for 18 and still didn't make it game. They shot 51 percent from the field.
The conference's leading rebounding team was beaten 23-15 on the boards in the first half, and either Sullinger or freshman Deshaun Thomas seemed to get a hand on every miss.
Dallas Lauderdale had Ohio State's first six points of the second half. The 6-8 mean-looking shot-blocking specialist, the lowest scorer in Matta's seven-man rotation, included a violent two-handed dunk off an alley-oop inbounds pass in that stretch.
"It's just being confident in ourselves and in our system," Lighty said. "It's executing down the stretch and not getting rattled."
Lighty has played with six first-round NBA draft picks already in his college career, and he'll likely add at least one more to the list whenever Sullinger leaves. For now, this all-Ohio-grown group, except for the freshman Thomas from next-door Indiana, is chugging impressively forward in the chase for a championship while also protecting this unblemished won-loss record.
"They can tell you we haven't lost, but they couldn't tell you how many we've won in a row. They have a good way about them," Matta said.