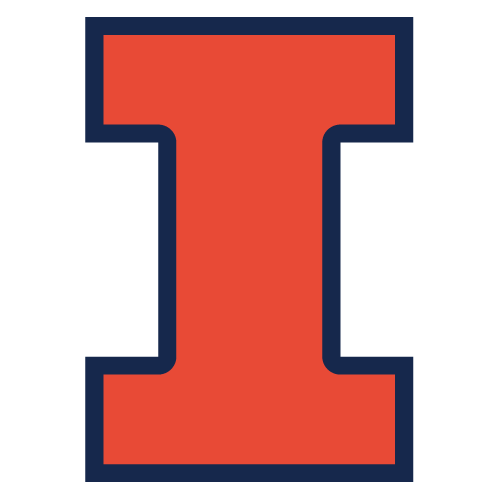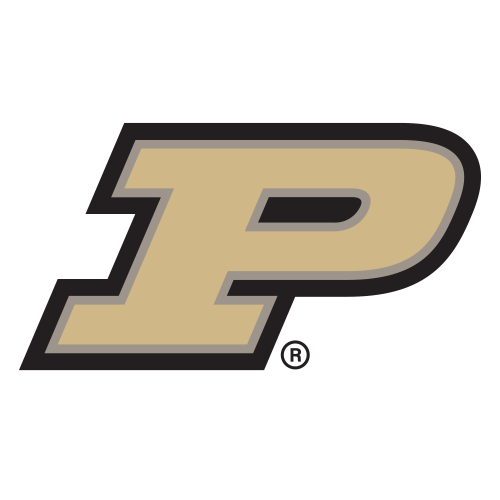 JaJuan Johnson, E'Twaun Moore help Purdue top Illinois
WEST LAFAYETTE, Ind. -- Minutes after No. 6 Purdue's 75-67 victory over Illinois, the band played a version of DJ Khaled's "All I Do is Win" before the school honored JaJuan Johnson and E'Twaun Moore on Senior Night.
The song title was fitting.
Johnson scored 23 points and Moore added 18 as the Boilermakers (25-5, 14-3) finished undefeated at Mackey Arena and remained in contention for the Big Ten title.
Johnson and Moore came off the court to a standing ovation with 3.6 seconds left.
"Tonight was a special night for us," Moore said. "It was our last night playing in front of our home crowd. Right before the game, I was nervous. I tried not to think about it, but I couldn't help it. I'm glad we got a victory and everything turned out well."
Johnson said the team takes pride in its 16-0 home record.
"I think it says a lot about how we protect our home court," he said. "It also says a lot about Mackey in general, with all the fans getting loud. It's definitely one of the loudest arenas in the country, and this is definitely a big advantage for us every time we play here."
Illinois coach Bruce Weber said Johnson and Moore were too much to handle.
"I think they have two special seniors that rose to the occasion and made some big shots down the stretch," he said.
D.J. Byrd added a career-high 16 points and Ryne Smith had a career-high nine rebounds for the Boilermakers, who overcame a 13-point deficit to win their seventh straight.
Demetri McCamey scored 18 points and Mike Davis added 12 points and 10 rebounds for Illinois (18-12, 8-9). The Fighting Illini shot 50 percent from the field, but Purdue made 11 3-pointers and committed just five turnovers.
Purdue avoided a letdown after Sunday's 20-point win at Michigan State.
The teams were tied at halftime, but Moore hit a long jumper and Johnson converted a three-point play to put the Boilermakers up 44-39.
Purdue led 53-51 when Illinois' Mike Tisdale committed his fourth foul with 9:29 left. The 7-foot-1 center left the game, and the Boilermakers went on a 7-0 run over the next 1:05. Smith's long 3-pointer pushed Purdue's lead to 60-51 with 8:24 to play.
McCamey made a 3-pointer, and Smith was called for a foul away from the ball. Davis made both free throws, and Purdue's lead was trimmed to 60-58. McCamey converted a three-point play to cut Purdue's lead to one point, but a steal and layup by Moore put Purdue ahead 67-62 with 5 minutes remaining.
McCamey had a chance to tie the game at 67, but Moore blocked his 3-pointer. Though it wasn't his matchup, Moore caught up with McCamey in transition and stayed on him.
"Every time I got the chance, I would try to go up and take him," Moore said.
A fadeaway 3-pointer by Moore as the shot clock expired gave Purdue a 72-64 lead with 52 seconds left.
"When it's running down, I'm confident with the ball," he said.
The result was disappointing for Weber, who felt his team played hard but made too many mistakes.
"Even the second half, it's right there for us to take," he said. "A couple plays, a couple possessions. We've got to be smarter basketball players if we're really going to beat a special team like that."
Purdue took a 10-8 lead on a 3-pointer by Johnson, but Illinois responded with a 16-5 run. A dunk by Meyers Leonard pushed Illinois' lead to 24-15 and caused Purdue coach Matt Painter to call a timeout.
It didn't help. Illinois stretched the lead to 29-16 before Painter called another timeout. The Fighting Illini made 12 of their first 16 field goal attempts.
"They hit a lot of shots, but it was still early in the game, so I still had faith," Moore said.
"I was just thinking we've got to turn this thing around, really," Johnson said. "Coach called a timeout, and pretty much, he was talking about defense, how we were guarding screens and defending off the ball action, and they were getting open looks. Luckily, we locked down defensively."
Illinois pushed the lead to 31-18, but McCamey committed his second foul and sat the rest of the half. Three-pointers by Lewis Jackson, Byrd, Moore and Terone Johnson in a 3½-minute span cut Illinois' lead to 31-30. This time, Weber called the timeout.
Moore hit a 3-pointer with 9 seconds left in the half to tie the score 37-all. Illinois shot 59 percent in the first half, but couldn't shake the Boilermakers.
"I think they're playing as well as anybody in the country," Weber said.
Purdue closes its regular season at Iowa on Saturday, still in the running for the conference title.
"It definitely would mean a lot," JaJuan Johnson said. "It definitely can be done. If it doesn't happen, we still can win the Big Ten tournament and go to the Final Four, so all our goals are intact."
Mackey Arena
7:00 PM, March 1, 2011
Coverage: ESPN
Attendance: 14,123
Capacity: 14,804
Referees:
Mike Sanzere
Pat Driscoll
Bob Donato
2022-23 Big Ten Conference Standings
Men's College Basketball News