BIG EAST MEN'S CHAMPIONSHIP - SEMIFINALS AT NEW YORK NY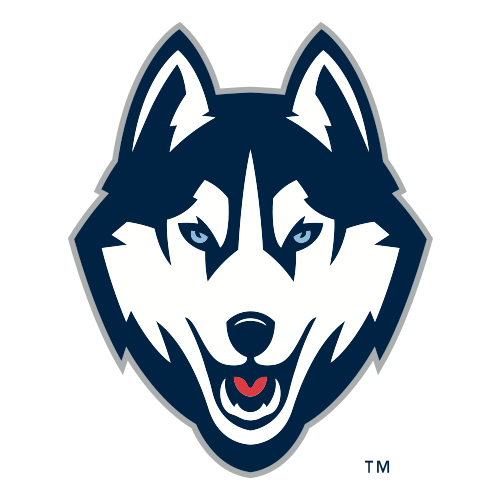 | | 1 | 2 | OT | T |
| --- | --- | --- | --- | --- |
| CONN | 26 | 42 | 8 | 76 |
| SYR | 25 | 43 | 3 | 71 |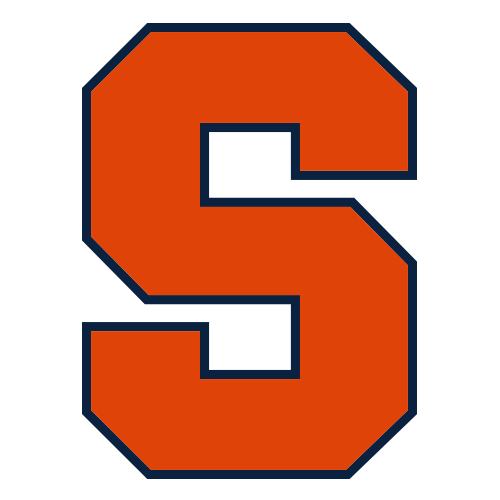 UConn reaches Big East finals behind Kemba Walker
NEW YORK -- Kemba Walker immediately flashed back two full years the moment the buzzer sounded, just like everyone inside Madison Square Garden who remembered that night.
Connecticut and Syracuse were headed to overtime in the Big East tournament. Again.
This time, there'd be only one.
Walker had 33 points and 12 rebounds in another phenomenal performance Friday night, and the Huskies (No. 19 ESPN/USA Today, No. 21 AP) held on after blowing a late lead to beat No. 11 Syracuse 76-71 in the semifinals -- two years after their six-overtime marathon in Manhattan.
"I didn't want to go into another six overtimes, I know that," Walker said. "I was mad we went to the first overtime. As soon as the first overtime came, I thought about six. I wanted the win and didn't want to go to another one and another one."
Especially with another game to play Saturday night.
The ninth-seeded Huskies (25-9) improved to 10-3 in Big East semifinals with their fourth win in four days. They'll face No. 14 Louisville, which also needed overtime to get by No. 4 Notre Dame 83-77, for their first championship since 2004.
"It's tough, but we're ready for the challenge," said Walker, who also had six steals and five assists. "We're mentally tough and we're just going to stay together."
Scoop Jardine had 20 points to lead the fourth-seeded Orange (26-7), including a pair of 3-pointers at the end of regulation that sent the game to overtime.
The first shot came with 21 seconds remaining and drew Syracuse within 68-65. After freshman Shabazz Napier missed a free throw with 15 seconds left for Connecticut, Jardine came down and hit another 3 with 4.6 seconds remaining to extend the game.
"I was just worrying about getting it to overtime," Jardin said. "I gave my team a chance."
UConn led 72-71 when Alex Oriakhi, with 15 points and 11 rebounds, fouled out with 51 seconds left. Jeremy Lamb picked up the slack by calmly hitting a floater from 15 feet that pushed the lead back to three, and this time Jardine couldn't hit the deep shot.
Walker grabbed the rebound with 13 seconds to go and made both free throws, finally putting the game away about five overtimes shy of what many fans -- including former President Bill Clinton -- had probably come to expect.
"Tell me any other guard who is getting 12 rebounds, six steals, five assists," UConn coach Jim Calhoun said. "I've never seen a guard dominate a game inside and out."
Kris Joseph scored 20 points and Rick Jackson had 12 for Syracuse, which had won 21 of its last 24 overtime games. The Orange had also won the last four meetings against Connecticut in the Big East tournament, several of them classics.
This one looked anything but that in the first half.
Connecticut missed all eight of its 3-point attempts and was 8 for 30 from the field, only getting to the foul line twice and struggling mightily against Syracuse's 2/3 zone defense.
The Orange, meanwhile, shot just 27 percent from the floor (10 of 37).
"We had some really good opportunities and we just didn't convert them, and you have to do that," Syracuse coach Jim Boeheim said. "We'll learn from them."
Walker didn't make his first field goal until about 12 minutes were gone, but he ended the first half with 10 points, allowing him to eclipse former Syracuse star Eric Devendorf's Big East single-tournament scoring record of 84 points set in 2009.
Walker has 111 points and counting -- without a six-overtime game to help him along.
"We let Kemba get too much penetration. We tried to double him every chance we could, but he's very difficult," Boeheim said. "He's as good as any player there is in college basketball right now. He just made incredible plays."
Walker was among several players who were also on the court at Madison Square Garden two years ago, when these two programs played a quarterfinal game for the ages.
It was his basket with 1.1 seconds remaining in regulation that kept going what turned out being the second-longest Division I game. The teams went back and forth until the wee hours of the morning, four players from each side fouling out, in a 127-117 victory for Syracuse that has been immortalized on T-shirts that many fans were wearing Friday night.
Maybe the UConn fans will make some shirts commemorating this one.
They could start with a picture of Walker.
Passed over for Big East player of the year in favor of Notre Dame's Ben Hansbrough, Walker opened with 26 points in a first-round game Tuesday against DePaul. He followed that up with 28 points in a win over No. 22 Georgetown and had 24 in an upset of third-ranked Pittsburgh.
He saved his best -- so far -- for Friday night against Syracuse.
"Someone must have questioned if he is the best player," Calhoun said. "I think he is the most valuable player on any college team in America."
7:00 PM, March 11, 2011
Coverage: ESPN
Attendance: 19,375
Capacity: 19,812
Referees:
Michael Stephens
Jeff Clark
James Breeding
2022-23 Big East Conference Standings
2022-23 Atlantic Coast Conference Standings
Men's College Basketball News