BIG TEN MEN'S TOURNAMENT - QUARTERFINALS AT INDIANAPOLIS IN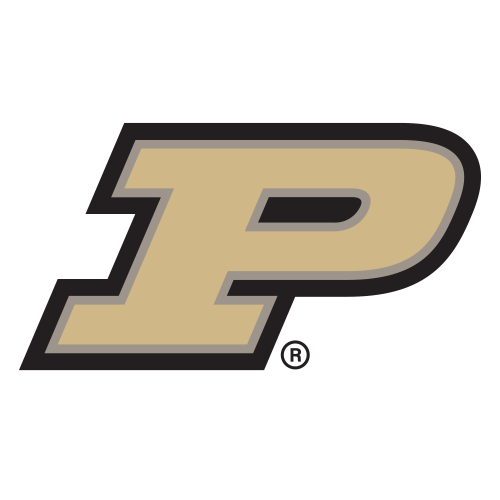 Kalin Lucas' career-high 30 points helps Michigan State whip No. 9 Purdue
INDIANAPOLIS -- Forget about that midseason slump -- it's business as usual for Michigan State in March.
Kalin Lucas scored a career-high 30 points to help the surging Spartans beat No. 9 Purdue 74-56 on Friday in the Big Ten tournament quarterfinals.
Lucas tied a career high with four 3-pointers for the Spartans (19-13), who greatly improved their chances of receiving an NCAA tournament bid. Michigan State had a 14-11 record on Feb. 15 and was in danger of being left out of the field after reaching the Final Four the past two years. But now the Spartans have won five of their past seven games.
"Everybody's been waiting to say, 'When is that game coming with Michigan State where they just play a great game?'" Michigan State forward Draymond Green said. "I've been waiting and saying the same thing. I had a feeling we were going to do it tonight. Our backs are still up against the wall."
Michigan State coach Tom Izzo, his team's most vocal critic, finally witnessed the sustained effort he'd been hoping to see all season.
"I'm just as proud of this team today -- only today -- as I've been in a long time," he said. "In fact, years."
Lucas scored 18 points in the first half to set the tone, and the senior made 10 of 11 free throws in the second half to keep the seventh-seeded Spartans in control. He did it all while playing with a painful right ankle injury.
"Kalin is a warrior," Michigan State forward Delvon Roe said. "He was hot early, he made a lot of big shots. That's what K does. He's our leader, he's our quarterback. We expect that from him."
Purdue (25-7) had defeated the Spartans twice this season, including a 67-47 win at Michigan State on Feb. 27. The Spartans said on Thursday that they wanted payback.
"We were definitely motivated," Green said. "You don't expect to come out and beat them by 20. They're a great team. Kalin came up to me at the pregame meal and said, 'Lets go out there and beat them by 20."
JaJuan Johnson, the Big Ten player of the year, had 21 points and nine rebounds for No. 2 seed Purdue. E'Twaun Moore added 17 points for the Boilermakers, who have lost two straight and fallen from consideration for a No. 1 seed.
"We're going to have to use this as a learning tool and hopefully improve and get better going into the NCAA tournament," Purdue coach Matt Painter said. "You have to relearn some things at times."
Michigan State outrebounded Purdue 41-28 and held the Boilermakers to 38 percent shooting.
"They're a program that prides themselves on playing hard, playing defense and rebounding," Painter said. "Tonight, they dominated us in those three areas. There's no doubt about it."
The Spartans, who play Penn State in the semifinals Saturday, roared to a 12-4 lead in the opening minutes and kept the pressure on. Lucas' fourth 3 of the first half gave Michigan State a 32-20 lead and slowed Purdue's momentum. The Spartans made seven of 10 3-pointers in the first half to lead 37-23 at the break.
Purdue made just one of 10 3-pointers in the first half. Johnson was 5 of 8 from the field in the first half, but the rest of the team shot 4 for 18. Moore was 2 for 7 in the first 20 minutes.
Michigan State started the second half with a 6-0 run. Painter was issued a technical foul for arguing with an official, and Lucas made both free throws to put the Spartans up 43-23 with 17:55 left.
Purdue went on an 11-4 run, and a basket by Terone Johnson cut Michigan State's lead to 56-46 with 9 minutes to play. The Boilermakers trimmed their deficit to single digits twice, but a 6-0 run by the Spartans gave them a 66-51 lead and put the game out of reach for Purdue.
"Obviously, we're disappointed," Painter said. "We thought this was a great opportunity, after our loss the other night against Iowa, to come out and redeem ourselves, lay it on the line and play hard."
Even with its recent success, Michigan State still feels it has work to do.
"The NCAA tournament committee is going to decide whatever they want to decide and we can't control that," Green said. "The only thing we can control is winning basketball games here."