BIG EAST MEN'S CHAMPIONSHIP - FINAL AT NEW YORK NY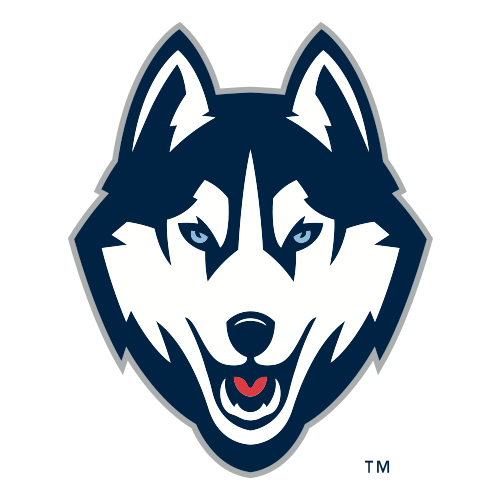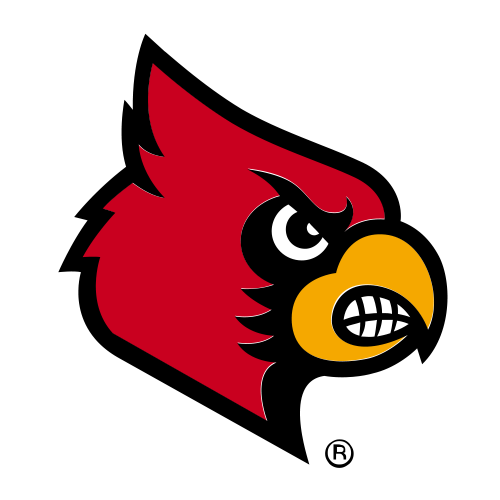 UConn wins fifth game in five days to earn Big East tournament title
NEW YORK -- It was time for Kemba Walker to be honest. He had the MVP trophy and a piece of the net. His team had won the Big East tournament with what may be the most impressive five days a player and team have ever had in college basketball.
"Now that's it over I can definitely tell you I was tired. With about 2 minutes left I was gassed," he said with a smile that appropriately looked tired. "I just wanted to win this game so bad my heart took over."
How could he not be tired?
The Huskies (No. 19 ESPN/USA Today, No. 21 AP) won their seventh Big East championship by winning five games in as many days. Forget conference tournaments, nobody could find any team playing that rigorous a stretch in the early season, midseason or postseason.
Walker shattered the tournament scoring record, getting 19 points in the ninth-seeded Huskies' 69-66 victory over No. 14 Louisville on Saturday night.
Three of the first four wins were also over ranked teams.
"Suffice it to say this is a very special night for us and a tremendous week for us," said Connecticut coach Jim Calhoun, whose seven titles broke a tie for the most in conference history with Georgetown's John Thompson.
"He is as special as any player I've ever coached. No one's going to surpass him. They may equal him but no one is going to surpass him. ... Five games in five days, he's amazing."
Walker, a 6-foot-1 junior guard, took home the most obvious MVP award in any conference tournament. He finished the five games with 130 points, 46 more than the previous record. It wasn't just the points he got for the Huskies (26-9). He grabbed so many big rebounds, made so many key passes and clutch steals, all while exhibiting leadership good enough to take a team loaded with sophomores and freshmen to the championship.
"What these kids have accomplished this week has been as moving for me as anything I could possibly think of. Whatever was asked of them, they did," Calhoun said. "Their heart took over, their determination to win, and their skill level. I couldn't be more proud of them."
Preston Knowles had 18 points for the third-seeded Cardinals (25-9) and his 3-point attempt at the buzzer bounced off the rim, setting off a well-deserved celebration by the Huskies.
"It was a good look and I thought it was going in," Knowles said. "They made plays, they deserve it. I thought we deserved it, too, but that's not the way it went."
When the Huskies ended the regular season with a home loss to Notre Dame, few gave them much chance at winning the tournament considering they would have to win five games to do it.
Nobody should have discounted a team with Walker.
He beat top-seeded Pittsburgh with a jumper at the buzzer. His game against fourth-seeded Syracuse in the semifinals was an all-around performance rarely seen by a guard.
He had 33 points, 12 rebounds, five assists and six steals.
Considering the way he struggled in the two regular-season losses to Louisville (36 points on 10-of-33 shooting), it seemed things were stacked against him.
Nobody should have discounted another great effort from Walker.
"For me it was special, because I'm at home, playing in front of the greatest fans in the world," the native of the Bronx said. "My family, my friends. Words can't even describe it."
He picked up his second foul with 7:15 to play in the first half and the Huskies leading 27-15. He made one brief appearance in the final seconds and Connecticut held a 38-32 lead at halftime.
"We were on the plus side," Calhoun said of keeping Walker on the bench. "The only thing that was a consideration was the five games in five days, and would we have enough in the second half. ... I didn't want us to sit down to some degree, I wanted to keep playing, because that's when you get tired."
The second half was always close -- neither team led by more than four points over the final 8 minutes -- and the sellout crowd of 19,375 at Madison Square Garden seemed to be just waiting for Walker to do something special.
He made a great drop pass to Jeremy Lamb for a basket that gave the Huskies the lead for good at 65-64 with 33 seconds left.
Louisville turned the ball over on the inbound pass and Walker added two free throws with 16.4 seconds to go.
Knowles' 3-point attempt with 7 seconds left was tapped back out and Mike Marra was fouled by Walker taking a 3 with 3.9 seconds to go. Marra, a 78.6 percent free throw shooter, made the first and third to make it a one-point game.
"I was so mad at myself," Walker said of the foul. "Coach said 'Stay down.' I'm telling everybody to stay down and I'm the one who jumped. We were fortunate he missed that free throw."
Freshman Shabazz Napier was fouled with 3.3 seconds left and the 75.6 percent free throw shooter made both for the final margin.
Marra, who also threw away the inbound pass, had the full support of his teammates.
"These are the guys I feel that I let down, so for them to tell me it's all right means a lot," Marra said. "I just feel bad the way it ended. It's going to take a few days and hopefully just put this behind me."
Lamb had 13 points for the Huskies and fellow freshman Roscoe Smith had 12. Both grabbed seven rebounds.
Siva had 13 points, seven rebounds and seven assists for the Cardinals.
Louisville, which beat Marquette and Notre Dame after receiving a double-bye to the quarterfinals, was looking for its second title in as many championship game appearances. The Cardinals won it all in 2009.
Pitino may have paid Walker the highest compliment of the five-day stretch.
When Walker was fouled in the second half as he flipped the ball over head toward the basket, Pitino yelled to the officials: "He's not Michael Jordan. He's not Michael Jordan."
Walker agreed.
"This is what I work for the whole summer," he said. "All that hard work is paying off. If the refs call it, it's a foul. I'm not Michael Jordan. I'm Kemba Walker."
9:00 PM, March 12, 2011
Coverage: ESPN
Attendance: 19,375
Capacity: 19,812
Referees:
Ed Corbett
Mike Roberts
John Gaffney
2022-23 Big East Conference Standings
2022-23 Atlantic Coast Conference Standings
Men's College Basketball News