MEN'S BASKETBALL CHAMPIONSHIP - EAST REGION - 3rd ROUND AT CLEVELAND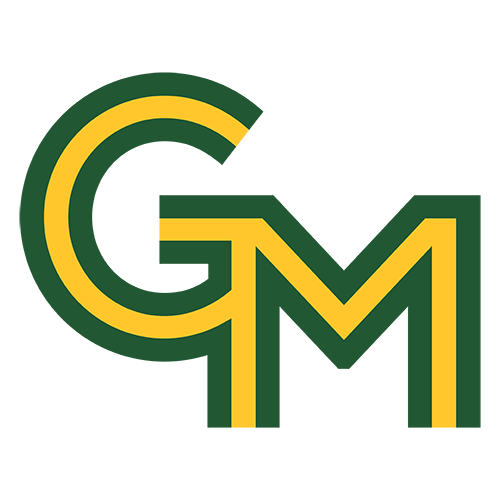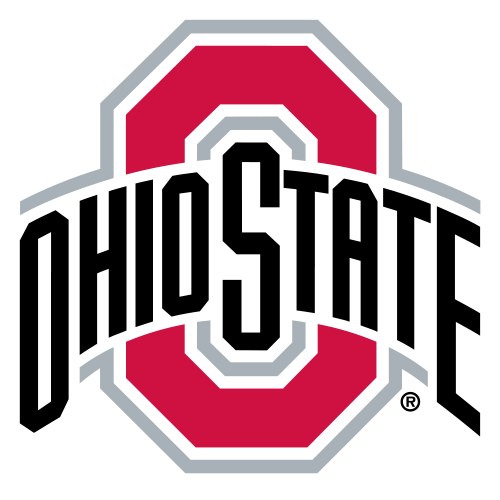 David Lighty, Ohio St. bury George Mason to roll into Sweet 16
CLEVELAND -- Over on George Mason's bench, a few players were mocking Jared Sullinger, Ohio State's fleshy freshman who was frustrated and fuming.
The Buckeyes were trailing and appearing vulnerable in the early moments of Sunday's third-round game. The Patriots were getting physical, talking trash and taking it right at the East regional's top-seeded team -- the team with no obvious weaknesses -- and Sullinger, who had three quick turnovers.
That's when Ohio State's center bumped Patriots forward Ryan Pearson from behind and whispered some shocking news.
"It's over, yo," Sullinger said, waving his hands.
And it was, yo.
Cleveland native David Lighty made all seven of his 3-pointers and scored 25 points, Sullinger and William Buford added 18 apiece and Ohio State made 16 3s while again showing that it's the team to beat in this NCAA tournament with a jaw-dropping 98-66 win.
Sullinger chalked up his comment to Pearson as "the heat of battle." In the postgame news conference, the freshman made yet another startling comment.
"We can play better," he said.
Oh, dear.
It would be hard to imagine a better performance than the one Ohio State put on before thousands of its fans, who didn't miss any opportunity to fill Quicken Loans Arena with chants of "O-H-I-O." With ruthless precision, the Buckeyes (34-2) took apart the eighth-seeded Patriots (27-7), who created some March mayhem a few years ago and hoped to follow Butler's lead by taking out a No. 1 seed in this tourney.
Ohio State destroyed any upset plans and moved a step closer to its first national title since 1960. The Buckeyes will meet Kentucky (27-8) in the regional semifinals Friday in Newark, N.J. Ohio State is 5-0 in NCAA tournament matchups with the Wildcats.
After falling behind 11-2, the Big Ten champions used their devastating inside-outside attack to post the most lopsided tournament victory in school history. Ohio State outscored George Mason 50-15 over the final 16 minutes of the first half with a dazzling display of offensive firepower.
This was a Cleveland clinic.
The Buckeyes had a 10-0 run, a 16-0 burst and made five 3-pointers over the final 5 minutes on the way to opening a 52-26 halftime lead.
"Every time I looked up everybody was hitting a jumper or a 3 or something," Lighty said.
Freshman guard Aaron Craft came off the bench and sparked Ohio State with 15 assists, many of them to the wings as the Buckeyes finished 16 of 26 behind the arc.
Cam Long scored 16 and Pearson 13 for George Mason, which was in way over its head against the nation's best all-around squad.
"They're the toughest squad that we faced," Pearson said. "When they got guys that's just hitting on all cylinders, all night long, and they're sharing the ball and they're just going out there and just having fun, it's kind of tough for the opponent to stop.
"They just made shots. And even when we tried to cut the lead and come out, they just came right back at us, firing on all cylinders. They're a great program, they're a tough team to beat. I think they're going to go real far in this tournament."
The challenge was daunting enough for the Patriots and then they found out before the game that they would face the Buckeyes without Luke Hancock, who came down with food poisoning. The sophomore guard, who scored 18 in the win over Villanova, came to the arena but got dizzy and was kept out.
"He couldn't hold anything down," coach Jim Larranaga said. "They put him on IV fluids to see if he would respond to that, and never did."
Even Hancock couldn't have helped.
At one point, Buford and Diebler were a combined 2 of 9 from the field and Ohio State was still ahead by 15. There was nothing the Patriots could do but hope it would stop.
After Lighty made his fifth 3-pointer, Diebler, the Big Ten's career leader in 3s, finally got one to go. Buford then hit another 3 and Diebler, the kid nicknamed "3-bler" who perfected his jumper in the summer by making 1,000 shots per day, closed the half with one of his patented line-drive 3s.
He let out a primal scream and ran off the floor with the Buckeyes. As Sullinger promised, it was over.
This was Ohio State's day and one Lighty will cherish forever.
A fifth-year senior, Lighty was a freshman on OSU's national runner-up team in 2007. But injuries -- he twice broke his right foot -- derailed a promising career. But he never stopped working on the floor or in the classroom, and on Sunday he was one of four Ohio State players to receive their diplomas.
Because the graduating Buckeyes couldn't attend winter commencement in Columbus, the team held its own ceremony after the morning shootaround. Lighty, Diebler, Dallas Lauderdale and Nikola Kecman got their degrees and posed for pictures on the court wearing their caps.
Coach Thad Matta beamed like a proud father, and he was touched for Lighty, Ohio State's unquestioned leader.
Afterward, an emotional Lighty hugged family members and friends who saw him play the game of his life in his final college game in Ohio.
He was home, and it was sweet.
"Couldn't be any better," he said. "A perfect ending."