MEN'S BASKETBALL CHAMPIONSHIP - SOUTHWEST REGION - ELITE 8 AT SAN ANTONIO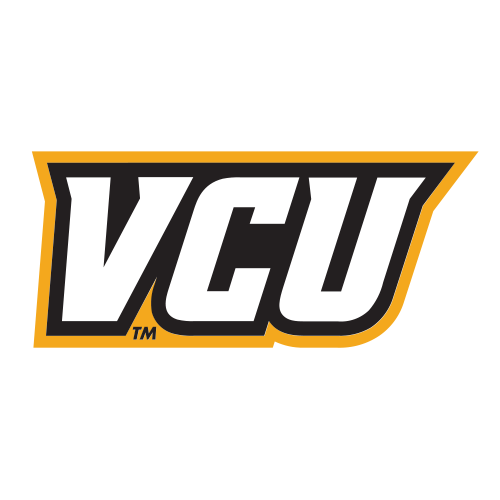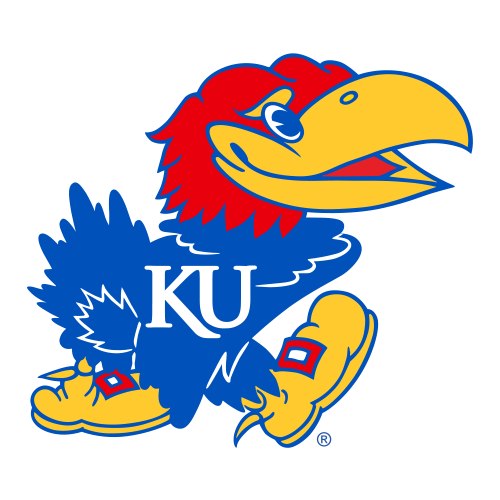 VCU's improbable run continues past Kansas into Final Four
SAN ANTONIO -- Move over, Butler. Virginia Commonwealth is crashing the Final Four.
Two weeks ago, the 11th-seeded Rams so doubted they would get an NCAA tournament invite that they watched Cartoon Network and went out for burgers instead of watching the selection show. Now, all of America will be watching them in the Final Four.
The 11th-seeded Rams are heading to Houston, and final No. 1 seed Kansas is heading home after the biggest March upset in years.
VCU stunned the Jayhawks 71-61 on Sunday, becoming just the third 11th seed to make the Final Four. The Jayhawks had been the last top seed standing, but what looked like an easy path to the final weekend ended in a stunning collapse.
Eighth-seeded Butler, you're promoted to a favorite next week. VCU is the trendy underdog pick this year.
"Once again we felt like nobody really thought we could win going into this game," said VCU coach Shaka Smart, the budding star of the tournament. "Our guys have done a phenomenal job of putting all the doubters aside, all the people that didn't believe in us, and going out to do their job."
VCU guard Joey Rodriguez counted one of Kansas' vaunted Morris twins -- Marcus or Markieff -- as one of those many doubters. During a pregame captains meeting with officials, Rodriguez said one of the brothers offered him some parting words: "The run ends here."
"We'll see," Rodriguez shot back.
The Jayhawks saw all right.
VCU players, hoisting their Southwest regional champion trophy, poured into the temporary bleachers where VCU's widely outnumbered fans sat in an Alamodome that was otherwise colored in Kansas blue and white.
VCU had sold out its allotment of 1,000 tickets in San Antonio after advancing farther than any Rams team in school history. The weekend before in Chicago, VCU had so many leftovers that Purdue fans scooped them up.
Jamie Skeen led VCU with 26 points, and as the final seconds ticked down, heaved the ball from the free throw line into the stands behind the opposite backboard. His teammates on the bench, who spent the final minutes with locked arms to hold each other back, finally spilled out onto the court, grinning ear to ear.
Kansas players walked slowly off the court. Several, including Markieff Morris, cried.
"Probably the best game they played ever," Markieff said. "Probably the best game ever as a school tonight. We let them. We let them beat us."
Smart was guided from one interview to another wearing the cut-down net around his neck. The cheers for VCU were only interrupted for guard Brandon Rozzell, who stood at midcourt as the crown serenaded him with an impromptu "Happy Birthday."
The celebration even carried to other arenas. In Newark, N.J., where Kentucky was playing North Carolina, the crowd erupted when the public address announcer broadcast the final score from Texas.
"Anything is possible," he told the arena.
It's George Mason all over again, and VCU had an even tougher Final Four path than their tiny conference brethren in 2006.
The Rams needed five wins to go from First Four to Final Four. Along the way, they toppled the Pac-10's Southern California, the Big East's Georgetown, the Big 10's Purdue, the ACC's Florida State and now the Big 12's Kansas.
They'll pick on someone their own size next: Butler.
The Jayhawks? All they did was bully smaller teams to get this far. Kansas never apologized for coasting through a favorable bracket that served up schools seeded 16th (Boston University), ninth (Illinois) and 12th (Richmond).
None of those games tested the Jayhawks, who had been ranked No. 1 this season and had won 11 in row. Then VCU came out and showed it wasn't just another pushover.
The Jayhawks spent the first half not knowing what hit them.
Kansas (36-3) hadn't trailed by more than two points the entire tournament. With five minutes left in the first half, the Jayhawks trailed by 17.
Marcus Morris had 20 points and 16 rebounds, and his brother had 13 and 12. They played in disbelief as VCU, which ousted Florida State on 3-pointers on Friday night, used the long ball to bury the Jayhawks early this time.
The Rams hit 9 of their 12 3-pointers in the first half. Kansas trailed 41-27 at halftime and closed the lead to 46-44 with 13:11 left, but a 10-2 VCU run put the Jayhawks right back where they started.
Smart, the 33-year-old whose enigmatic personality has made him a breakout star, was so animated shuffling in front of his bench that officials shooed him back. Another official later served Smart his first technical all season.
Smart said he used that moment as a motivator -- though he had to clean up his language first.
"It was basically forget the refs, forget Kansas, this is all about us," Smart said. "We got to do what we got to do."
VCU (28-11) is the third 11th seed to crack the Final Four. The last was George Mason in 2006, when that Colonial Athletic Association school stunned Connecticut in its regional final. LSU made it in 1986.
The Rams' upset guaranteed a Final Four without a No. 1 seed.
Ohio State, Pittsburgh and Duke didn't even last to the regional finals. Two traditional basketball powers, Arizona and Kentucky, and defending runner-up Butler took care of that.
On Saturday, Smart quoted a line from "Dumb and Dumber" to explain how he felt about his team: "So you're saying we've got a chance?" A day later, he leaned on another old comedy to sum up the Ram's unlikely run.
"Ever seen the movie 'Major League?' " Skeen told reporters. "I can't say exactly what the guy says. But they get in some situations, and there's only one thing left to do.
"Win the whole blank thing."